JACKSONVILLE, Fla. — First Coast News sat down with the wife of Jaguars Head Coach, Doug Pederson. Jeannie Pederson offered a down-to-earth look inside their family life from their strong faith to their first date. (It was a blind date, by the way!)
5 things you may not know about the popular coach and his family:
1) Jeannie had secret hand signals worked out in case their blind date was a bust
"My friend and his brother fixed us up on a blind date," she recalls. And they came along to the blind date at Johnny's pizza in Monroe, Louisiana. The plan was, if Jeannie liked Doug, she'd give a thumbs up. If not, she'd signal a thumbs down, and that was the escape strategy. She and Doug started talking, she gave the thumbs up, and her "watch team" was off the hook. "The rest is history," she says.
2) Coach Pederson proposed down on a knee
Jeannie Pederson remembers it with a smile and a bit of a laugh. That's because she wasn't all dressed up, as you might dream about as a young woman. Instead, she was working as a nursing assistant at a medical facility and had just come off a long shift. (She later became a nurse.)
"He'd asked my Mom and Dad for my hand in marriage. I had come home from work, in my work outfit looking terrible from a 12-hour shift. He literally got down on his knee at Mom and Dad's house and proposed to me," she says.
And the story has this update:
Call it respect or Southern tradition, but she's pleased about this: "Our boys, we have two sons who are married, they did the same thing."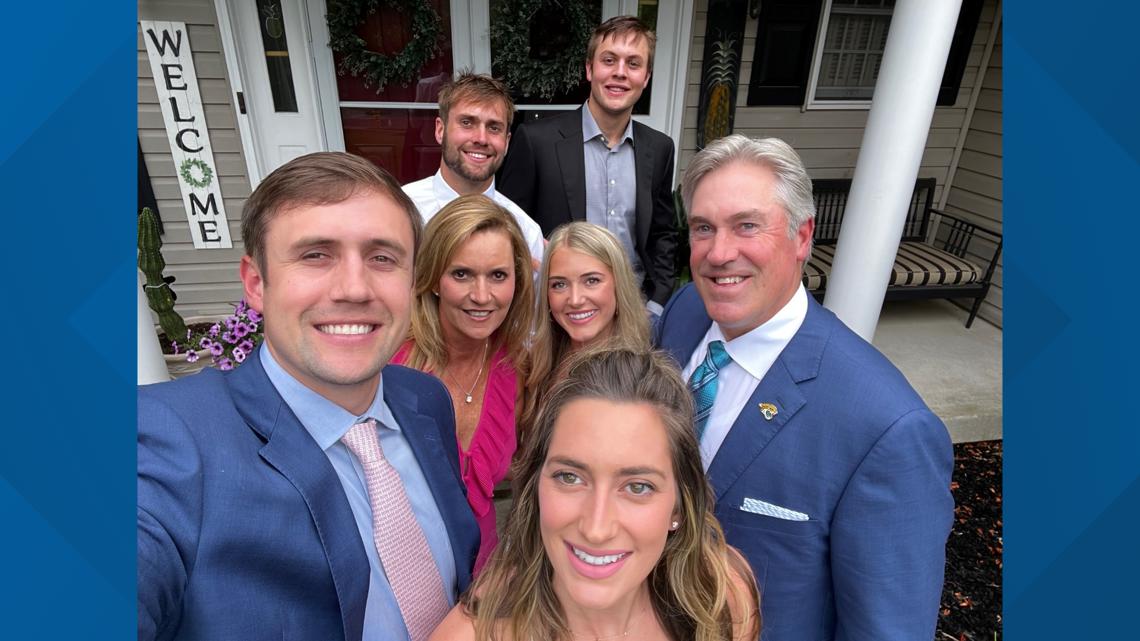 3) Jeannie Pederson does not like ice cream. But her husband does, a lot.
She says, "I married a man, who loves ice cream every night. He eats it every night before he goes to bed."
His favorite? Haagen-Dazs Vanilla with Hershey's chocolate syrup on top
"Currently we're out of Hershey's," she says. "He had me put that on the list."
(By the way, he also likes cereal at night. Special K with berries. Jeannie jokes that, even at night, it's the "breakfast of champions.")
4) Jeannie Pederson DOES have a comment about a touchy subject, her son getting cut from the Jaguars.
One of the Pederson's three boys made news recently when he was cut from the team. Many fans tried to imagine how hard that must have been for Coach Pederson to cut his own son.
She says, "I will tell you when the cut-downs happened, my husband, no one understands that job and that role and that feeling more than him. He was a player for 14 years, and he knows what it feels like to be cut. He was cut six times when he was a player. He was on the practice squad."
Son Josh is now on the Jags practice squad.
She says, "Just him getting the opportunity was amazing. I can't think of a better person for him to serve under and learn from than my husband."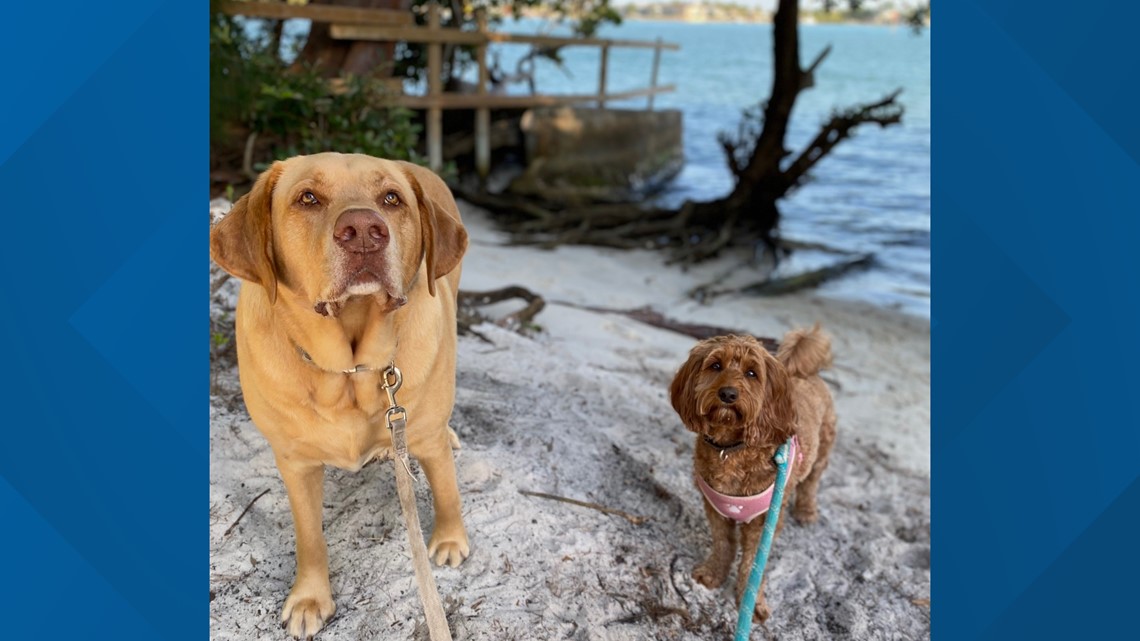 5) Jeannie Pederson has a certain chair at her home where she sits every morning for a quiet time.
She says their Christian faith is very important to them and they each have a favorite Bible verse.
"Doug's is Philippians 4:13. 'I can do all things through Christ who strengthens me.' And mine is Romans 8:28. 'God can use all things for good for those who love Him,'" she says.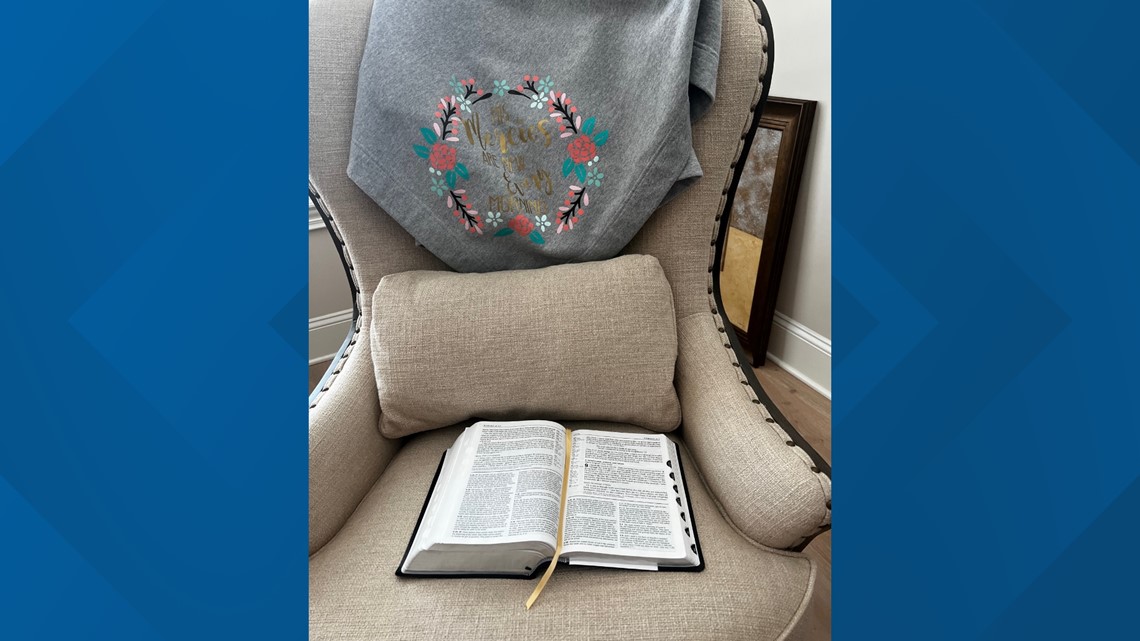 Jeannie Pederson is optimistic about this season for the Jaguars. She says the players and coaches and staff "are hungry" for a blockbuster season. "They just come in with confidence. Not 'Can you do it?' But 'Yes, we can.'"
And just for fun, which two teams is she predicting will be in the Super Bowl this season?
"Jaguars, of course," she says. "And from the NFC...I'll go with the 49ers."
Who's your pick? We'll see!