JACKSONVILLE, Fla. — For third grade teacher Michelle Mas, Toby is her buddy.
"He's been my buddy through all of this," said Mas.
Mas is talking about her journey to fight off breast cancer.
Toby, her cat with "glorious whiskers," as she describes him, is just one key part of her story.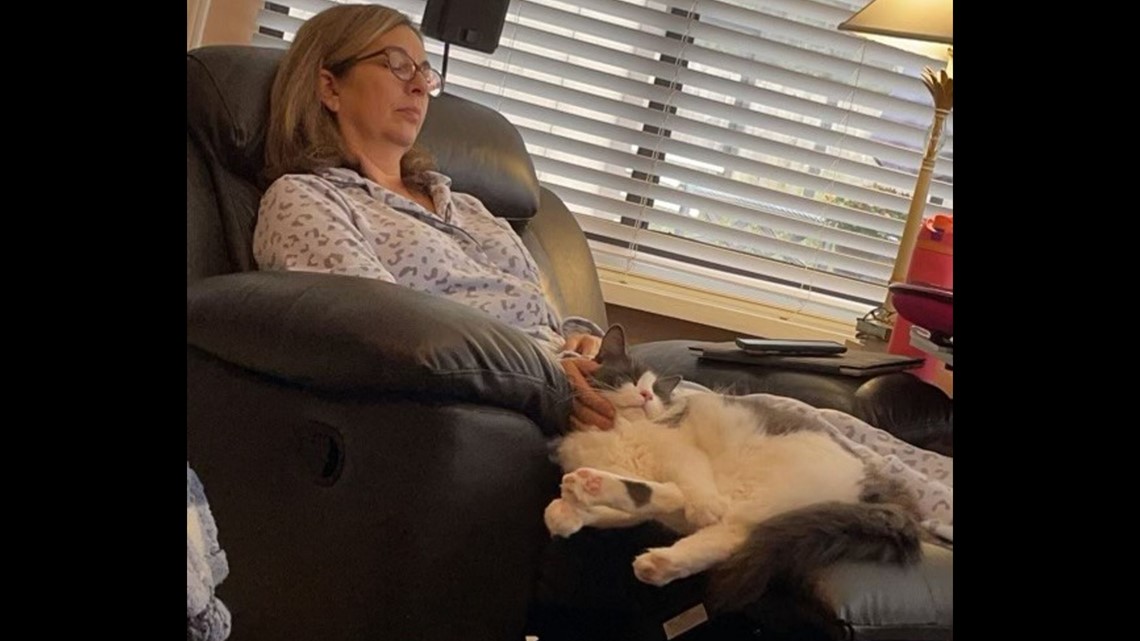 The other, is her consistent pattern of keeping up all her mammogram appointments. Through Buddy Check, she knows how critical it is to catch breast cancer early.
"It's a great reminder on the 12th of every month," Mas said.
Buddy Check encourages self exams and mammograms. Mas says she never could feel a lump. But, her mammogram picked up red flags.
Dr. Karen Ching-Tismal, a breast surgical oncologist at Baptist Health - MD Anderson says, "Michelle did an excellent job. She saved her life."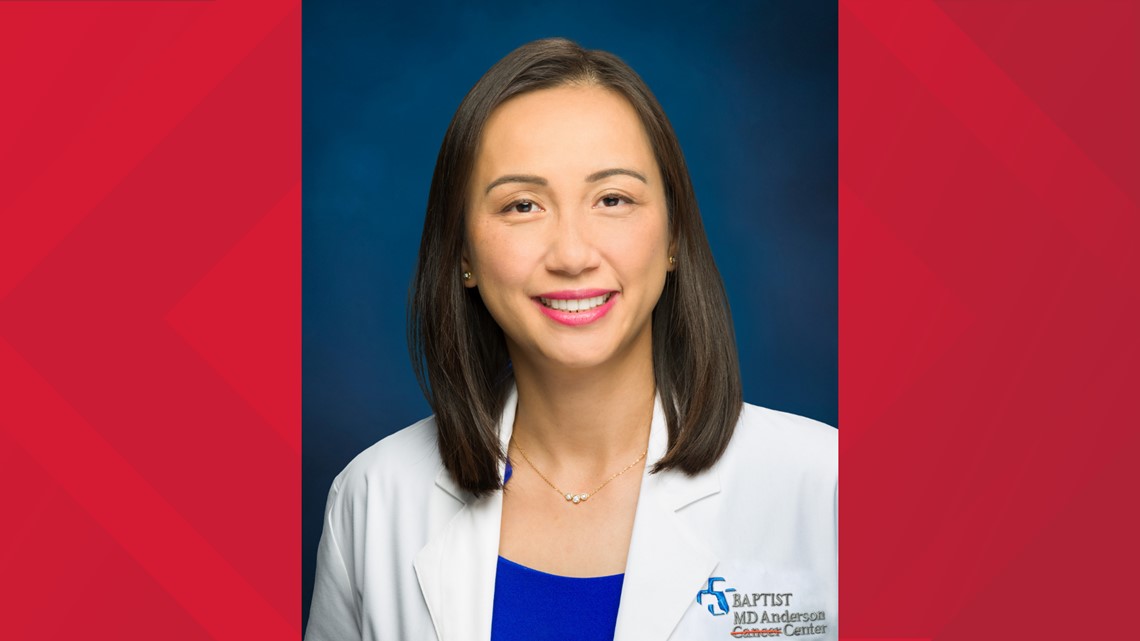 Ching-Tismal says the mammogram detected calcifications, tiny white dots on the image.
"All of these white dots are clustered together and the shapes and sizes are different. So, that type of calcification looks suspicious for cancer," Ching-Tismal explains.
Mas was able to catch her breast cancer early.
"I'm cancer free," Mas said with a bright smile. Yes, the experience kicked up some fear inside her, but, she says, "God had a plan for me."
Her daughter Kelly, a nurse, was by her side at Baptist. That was great comfort.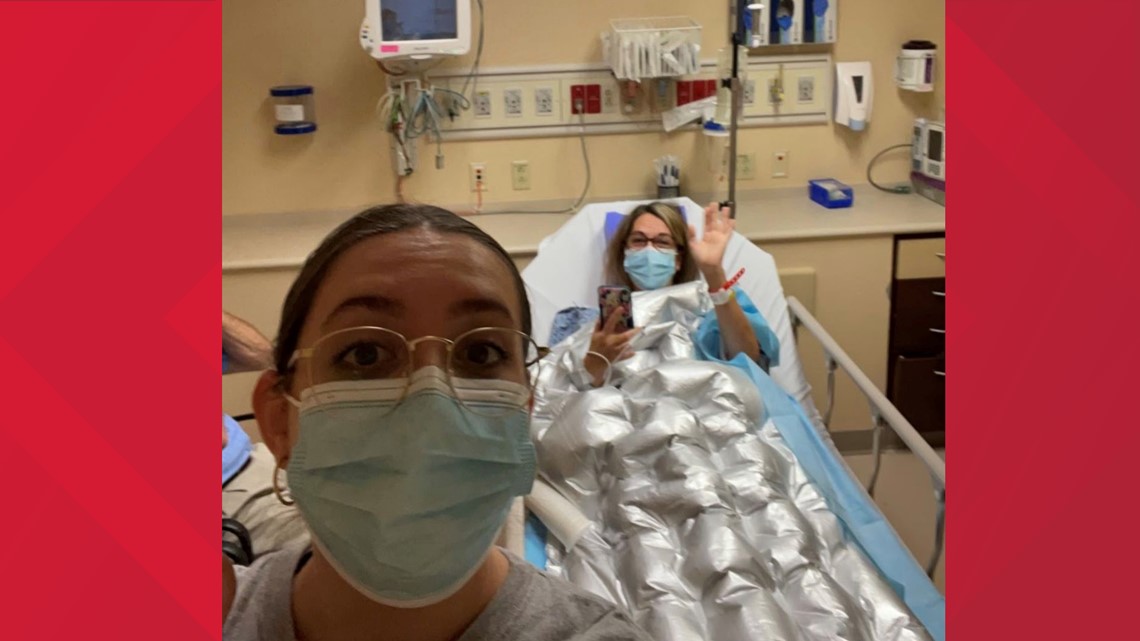 Now, Mas is grateful to be alive for all three of her children and her extended family at The Bolles School in Jacksonville. She loves teaching and is appreciative of the support she gets from her fellow teachers. They gave her a special pink bracelet.
"I wear it every day," said Mas.

Mas is excited the new Buddy Bus, a mobile mammography unit, will be coming to Bolles. She encourages all schools to sign-up for the Buddy Bus. It's a convenient way to get a mammogram without a drive to a medical facility.
"Don't put it off," Mas said.
You can sign-up for the Buddy Bus for your school, group or office. Click here to visit the website.
The Buddy Bus is a joint project between First Coast News and Baptist MD Anderson Cancer Center in Jacksonville.
If Buddy Check has helped you, First Coast News, On Your Side's Jeannie Blaylock would love to hear from you. Just send an email to jblaylock@firstcoastnews.com to be featured.