Varshan Brown, 47, is charged with felony murder, among other charges, after a drug bust escalated into an officer-involved shooting in Woodbine, Georgia on May 4, 2021.
Brown's cousin, Latoya James, 37, was shot by deputies who were serving a narcotics warrant at Brown's home while she was visiting.
District Attorney Keith Higgins announced the indictment Friday, saying Brown is facing the following charges:
Felony murder
Aggravated assaults on a public safety officer
Possession of cocaine with intent to distribute
Commission of a crime by a convicted felon
Possession of a firearm by a convicted felon.
"While any loss of life is always tragic, the officers' use of force in this instance was justified to protect their lives," DA Higgins said.
Deputies Casey, Blaquiere knocked on the door and identified themselves before they entered the house, investigators say. The case was investigated by the Georgia Bureau of Investigation. The GBI said there was an exchange of gunfire. Brown was shot too.
James was pronounced dead at the scene.

Brown was rushed to the hospital for treatment and survived, after multiple surgeries.
Brown is being charged for his cousin's murder because her death is the result of a shootout with officers that he initiated, the DA's news release stated.
James, who was unarmed, was caught in the crossfire.
The aggravated assault charge claims that Brown fired his gun at Deputy Casey and in the direction of Deputy Blaquiere during the drug bust. The officers then returned fire.
Reginald Greene, who represents James' family, said the family is outraged and devastated.
"To turn around and add insult to injury and charge her cousin, who survived, you know, the incident, he was shot multiple times as well, he just, you know, luckily, he survived, and now he's being charged with felony murder," Greene said.
"Her death came about as a result of them, you know, forcing their way into the home in the wee hours of the morning and opening fire up before understanding what the scene was. And his bullets never touched her. The officers' bullets are the ones that, you know, penetrated her body and took her life," Greene said.
Greene said they plan to file a $25 million wrongful death lawsuit against the Camden County Sheriff's Office. He said they're also pushing for a federal indictment against the deputies involved.
First Coast News Crime and Safety Analyst Mark Baughman said the murder charge stems from the narcotics warrant.
"They're investigating a crime that individual was responsible for," he said. "Basically, a drug organization or an operation, they're executing a search warrant, and then a death occurs during the course of them do an operation into that criminal activity," he said.
"Just to give you example, two individuals going to rob a bank. The intention is to rob the bank, and in the process of robbing the bank, they end up shooting somebody and killing them. The individual that did the bank robbery, along with that individual can both be charged with felony murder, because the murder occurred during the crime that they've committed, collectively together," Baughman said.
Brown is currently being held in Camden County Jail. His next court date was not included in the DA release.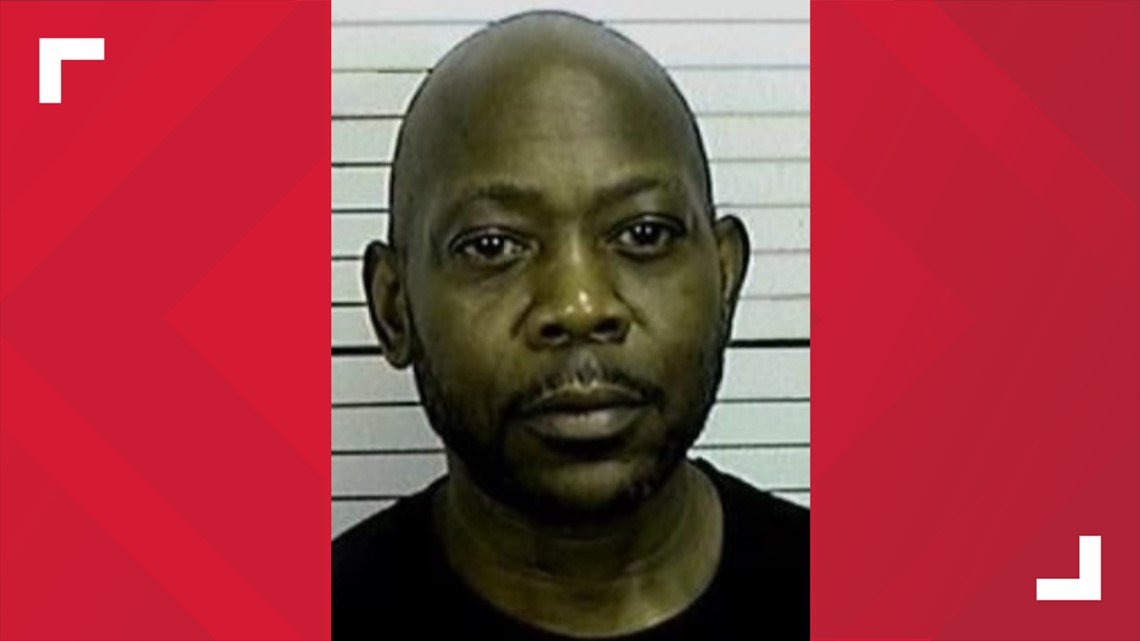 James' family's attorneys also released the following statement on behalf of the family Friday:
"Apparently, the District Attorney wants to write Latoya James' death as collateral damage. But we see the truth. We see an innocent bystander gunned down because two deputies opened fire without caring who they were shooting at. We see a 7-year-old daughter who will never understand why her mother is never coming home. We see a woman killed by the very people who should have been protecting her.
We are going to see this lawsuit through because, regardless of what District Attorney Keith Higgins may think, a badge is not a license to kill. In fact, his failure to hold them accountable makes this lawsuit more important than ever."