JACKSONVILLE, Fla. — There are two areas we're monitoring in the Atlantic basin.
1. Philippe will continue to drift for the next few days. There are no coastal watches or warnings in effect. Interests in the northern Leeward Islands, the U.S. and British Virgin Islands, and Puerto Rico should monitor the progress of this system. Yet the newly named storm Rina should have a hand in pulling Philippe away from those islands in a semi-Fujiwhara effect.
2. The NHC upgraded Rina to a tropical storm on Thursday. This area is located just west of Philippe in the Atlantic. Environmental conditions are forecast to be conducive for development, as long as this system remains far enough removed from Tropical Storm Philippe to its west. In fact that interaction with Philippe should keep Rina relatively weak as it's energy will have a hard time consolidating over the coming days.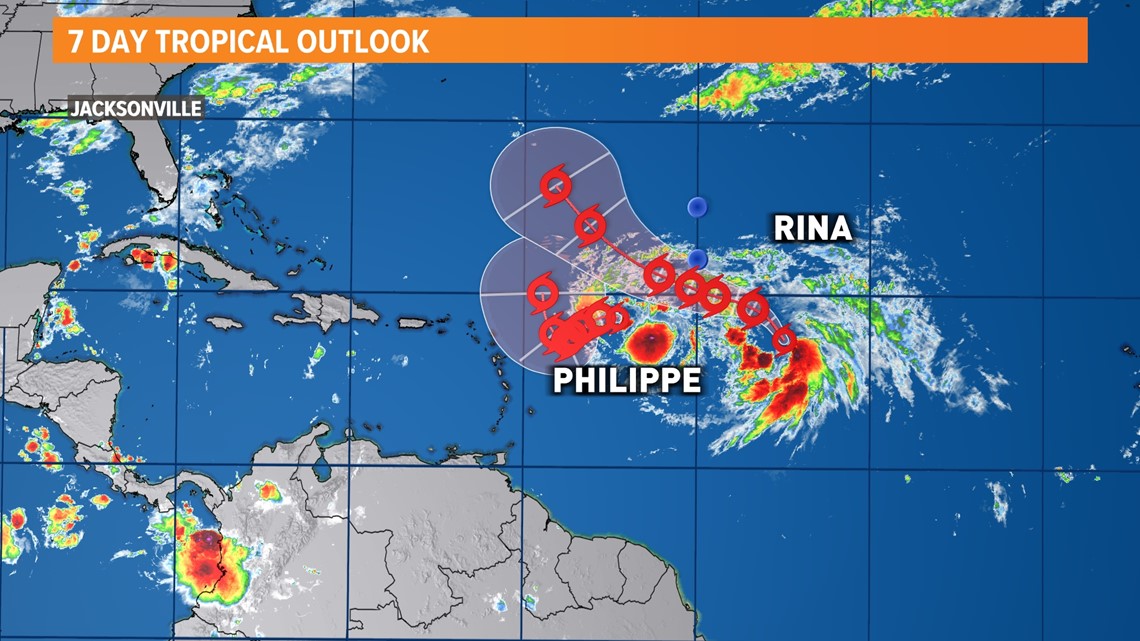 We urge you to stay tuned to updates all season long with areas of interest that pop up, especially as we are in the busier portion of our season through mid-October. The Atlantic hurricane season usually peaks around September 10 and runs through November 30.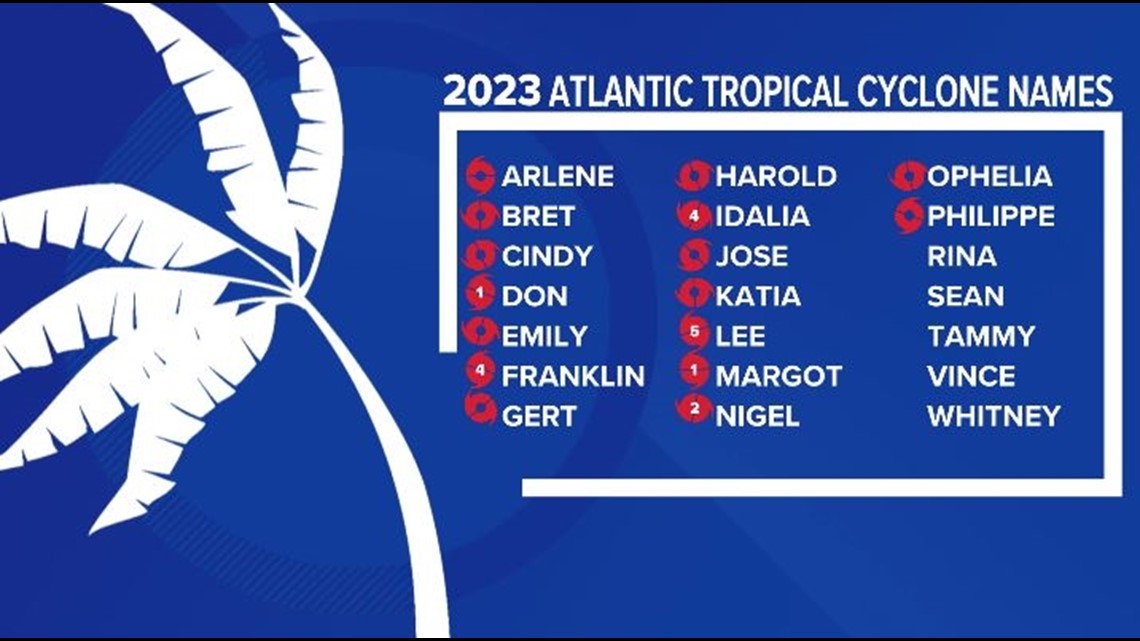 This active season isn't a surprise. NOAA called for a more active than normal season with 14-21 named storms, 6-11 hurricanes, and 2-5 major hurricanes for the 2023 Atlantic hurricane season. The 30-year average calls for a season with 14 named storms, 7 hurricanes, and 3 major hurricanes.
Therefore, NOAA is calling for 60% above normal 2023 Atlantic hurricane season.
If you live in a hurricane-prone area, it's best to always be prepared and know what hazards could affect you and your family. The NHC's regular tropical weather outlooks come out regularly on the 2s and 8s during the season.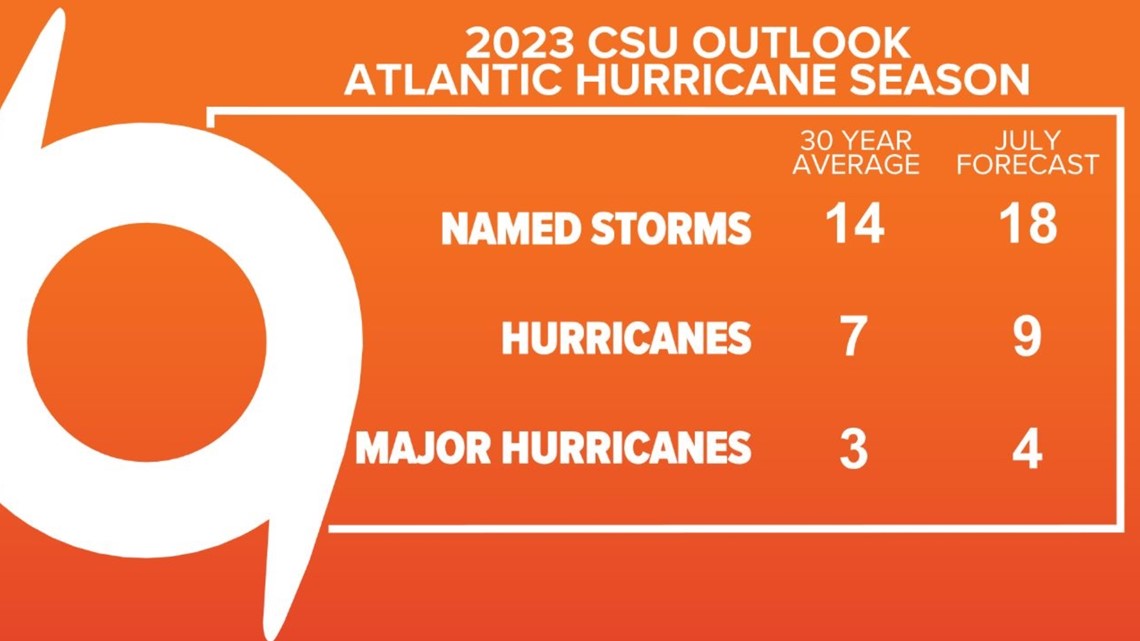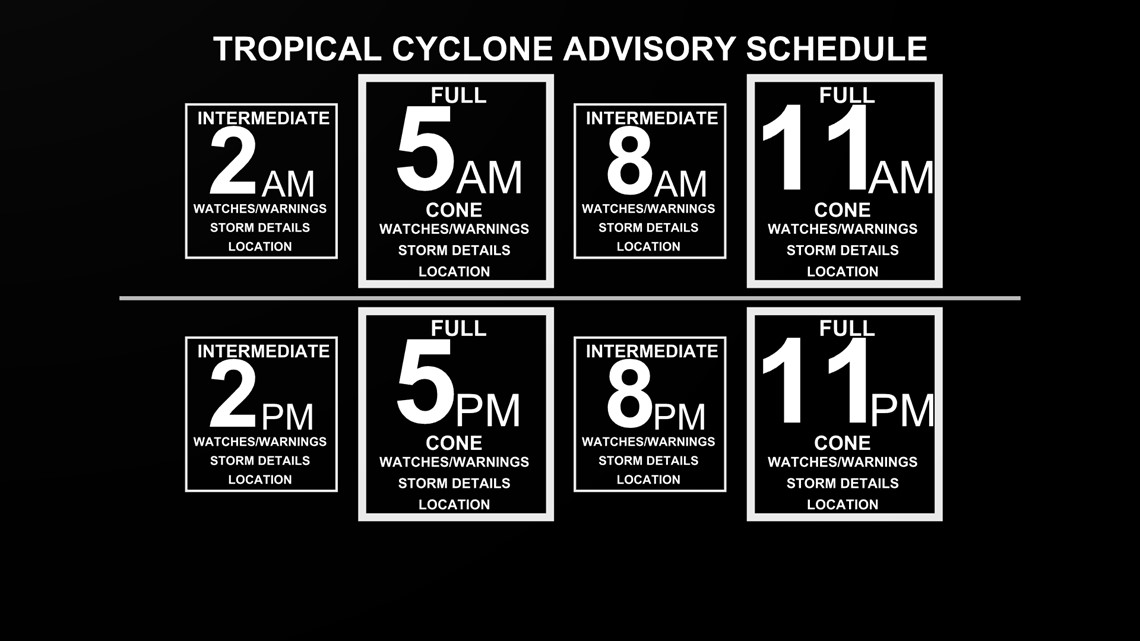 Download the First Coast News app and sign up for severe weather alerts
LIVE RADAR/SATELLITE