JACKSONVILLE, Fla. — The Jacksonville Fire and Rescue Department issued an immediate evacuation order for Jacksonville residents living in the area of Philips Highway near JTB Sunday morning, according to a tweet from JaxReady.
The tweet says that residents needed to evacuate immediately due to a "hazardous materials incident" or "chemical leak." JFRD officials say it happened in the 7100 block of Philips Highway and that it involved "hydrochloric acid." Hydrochloric acid can cause burns, eye irritation and respiratory illnesses if exposed to it, JFRD Captain Eric Proswimmer told First Coast News. The incident was reported via a phone call from a railroad company that came in around 1 a.m., according to Proswimmer.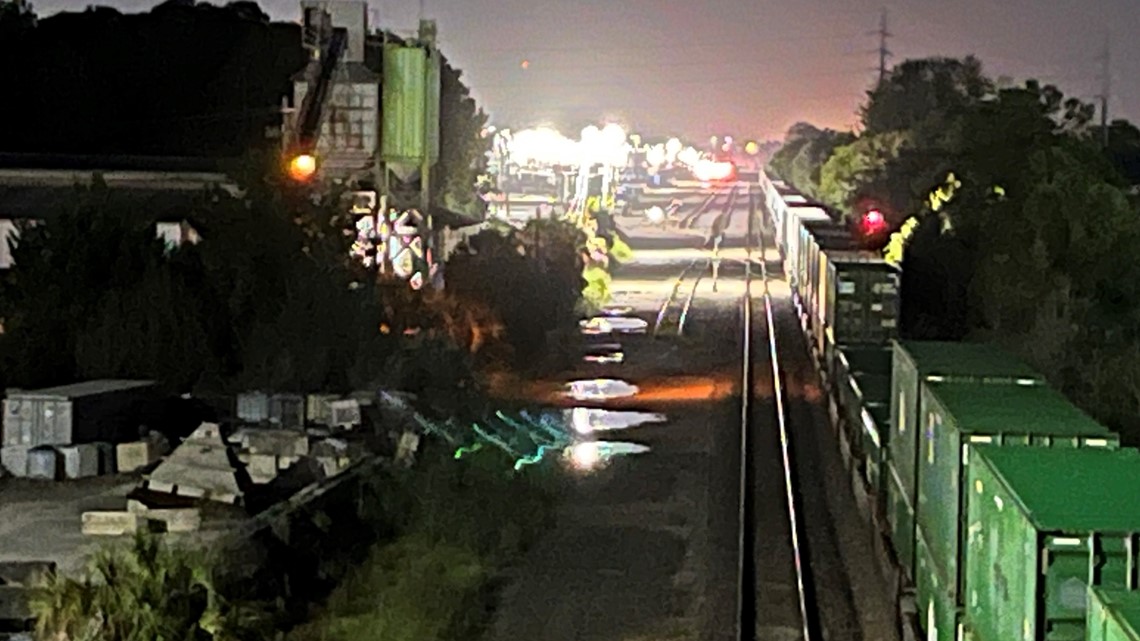 Proswimmer says a tanker rail car carrying approximately 30,000 gallons of hydrochloric acid was leaking while parked in the yard of Florida East Coast Railway. When about 50 firefighters arrived, there was a "cloud" in the air coming from the leak. The "cloud" direction was initially heading east but then shifted west so, some of the area along Powers Avenue became a concern, Proswimmer said. Once firefighters were able to approach the leak, they put a strap around the rail car to stop it, according to Proswimmer. He says an estimation of 200 to 300 gallons of acid leaked onto the ground. Measures went in place to determine wind direction, humidity and other factors before issuing the evacuation order.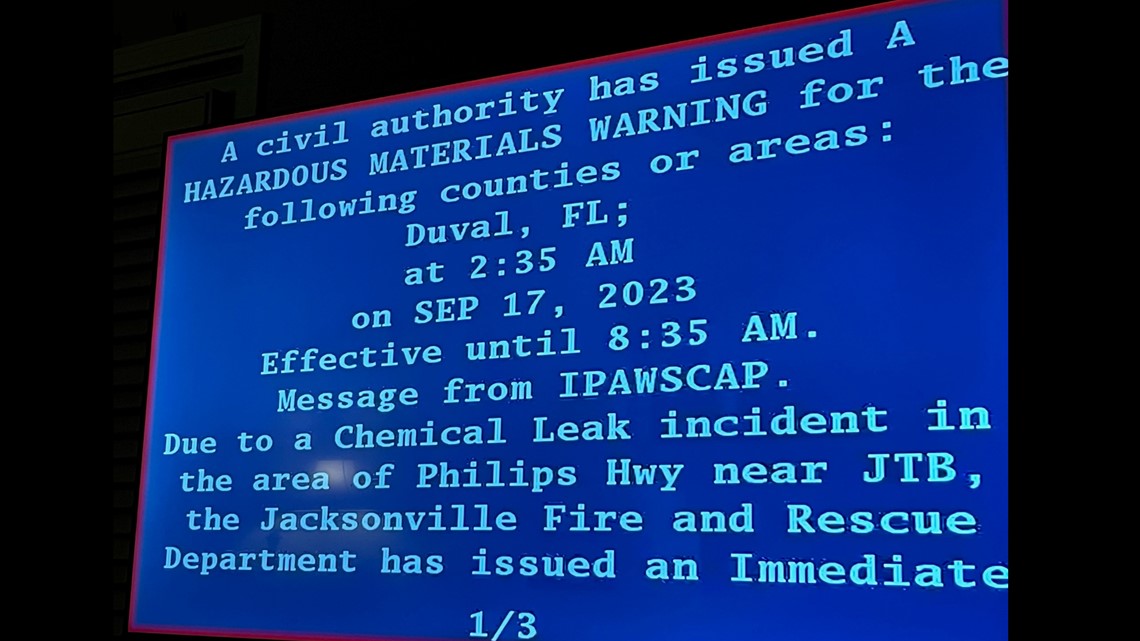 Residents living in the area were told they would have to leave their homes but after approximately two and a half hours, the mandatory evacuation order was lifted. As of 4:07 a.m. on Sunday, JFRD says "evacuations have stopped" and that residents are now safe to go back into their homes. Philips Highway has reopened as well after it was closed during the incident.
Proswimmer says there are some businesses that were also affected in the chemical leak, including one on Philips Highway but JFRD has not released further information other than that. JFRD personnel waited on scene for a private hazardous waste company to come in and start the cleanup of the leak as First Coast News reports crews left the scene at approximately 6 a.m. Agencies that were on scene include JFRD, the Jacksonville Sheriff's Office, the city of Jacksonville's Bio-Hazard Division and the Red Cross to assist firefighters with food, water, etc.