JACKSONVILLE, Fla. — They have the floor plan, a general contractor, and now the land to build a house for children waiting to be placed with a foster family.
The Isaiah 117 House, which opened its first home in Tennessee in 2018, is expanding to Jacksonville. The nonprofit is eager to get the First Coast involved in helping the home become a reality here.
"No one stops to think about that gap from the time a child is removed until they are placed," Ronda Paulson, Executive Director of Isaiah 117 House said. "... Having them come to our home with nothing but a borrowed outfit and a roach infested diaper bag, realizing the children of our country enter foster care with one shoe, a diaper only, nothing, a trash bag, and they've done nothing wrong."
Since starting the nonprofit, Paulson has helped it expand to 42 locations across eight states.
"Every one of those locations is because someone in that community came to us and said I want this for the children of my community, and so that's how we ended up in Jacksonville," said Paulson. "Carl and Danae Bunso had lived it as foster parents. They had seen it firsthand, and they believed there could be a better way, and so we found each other, and that's how Isaiah 117 House made its way to Jacksonville."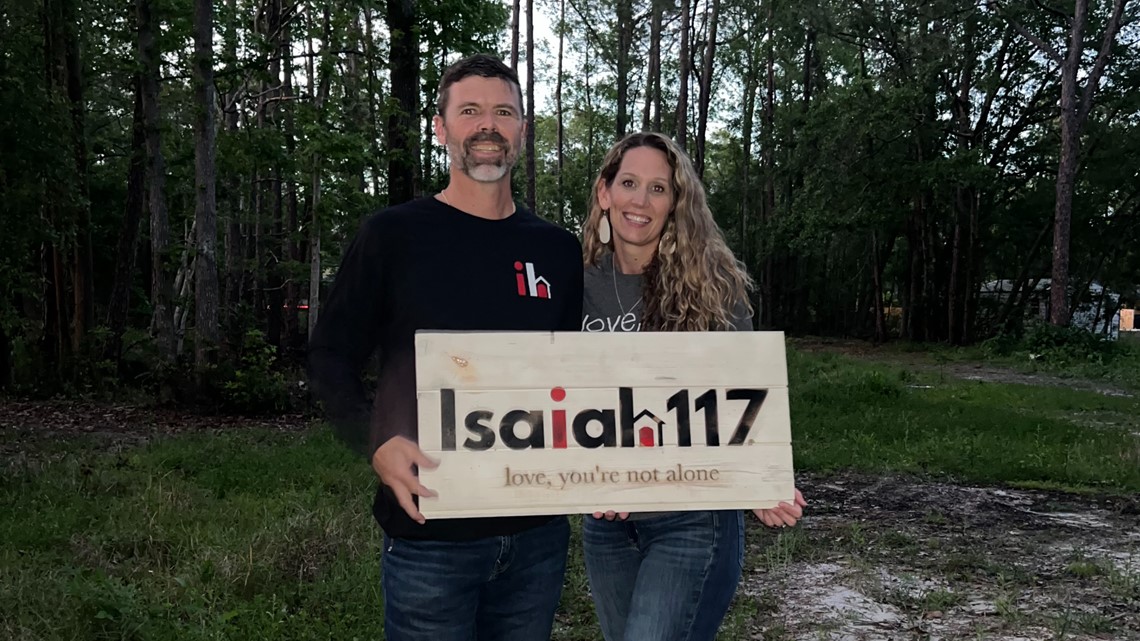 The mission is to reduce trauma for children awaiting placement, lighten the load for child welfare services and ease the transition for foster families.
After spending two years raising awareness, Danae Bunso says this month they closed on a property.
"With an Isaiah 117 House here in our community these children will be able to come to our home to be lavishly loved, to be given brand-new clothing, to be given dignity, a bath when they are dirty, food when they are hungry, and we are very excited to begin the building process of the Isaiah 117 House in Duval County," Bunso said.
Now they're looking for contractors and tradespeople in the community to provide services to help to build the home.
"If you're landscaper, if you do HVAC, if you do dry wall, if you paint, we want to invite the community in to help us literally build this house for the children of this community," Paulson said.
Bunso says they hope to start construction in the next 60 to 90 days.