What is it?
The Saharan Air Layer (also known as "SAL") is a dry airmass made up of a bunch of tiny particles like sand, dirt, or dust that originates over the Saharan Desert in Africa. From late spring to early fall, these particles get lifted up every three to five days by African waves which push westward into the tropical Atlantic Ocean.
The Saharan Air Layer extends between 5,000 and 20,000 feet up in the atmosphere and is also associated with strong bursts of wind. If it's concentrated enough, this dust can cause poor air quality for extremely sensitive groups and enhanced allergy symptoms. On the brighter side, it can also cause more vivid sunrises and sunsets with more particles scattering in the atmosphere.
So far this season, lower concentrations of Saharan dust have been observed across the Atlantic basin, including the main development region of the tropical Atlantic.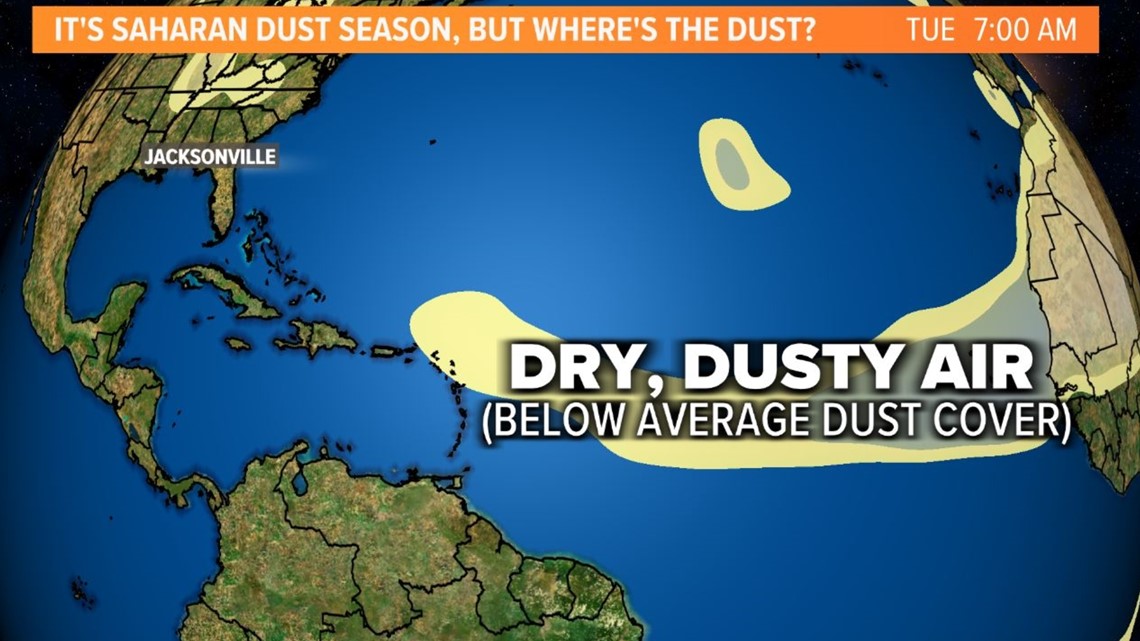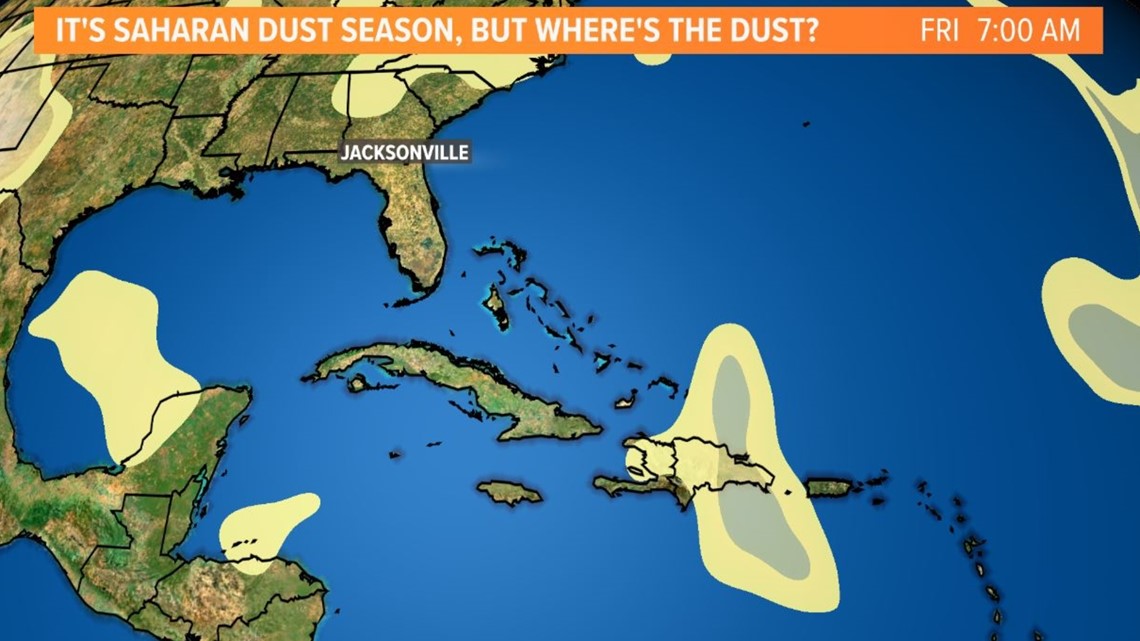 What does this mean for the hurricane season?
The SAL -- also affectionately nicknamed "our pal SAL" by meteorologists -- is seen as an early hurricane season deterrent for its storm-busting potential. Since tropical storms and hurricanes thrive off tropical, soupy air, SAL creates an atmosphere that's the exact opposite with dry, dusty air that causes storms to struggle to develop.
SAL naturally subsides during the historical peak of the Atlantic hurricanes season -- late August to early October -- and some would say there's no coincidence to that. So, with lower concentrations now, does that mean a tropical system would have a better chance of thriving earlier on in the season?
There is still some dust out there and it would be likely the Sunshine State will see a plume or two move overhead at some point in the season. We'll keep an eye out and welcome "our pal SAL" when it does return.