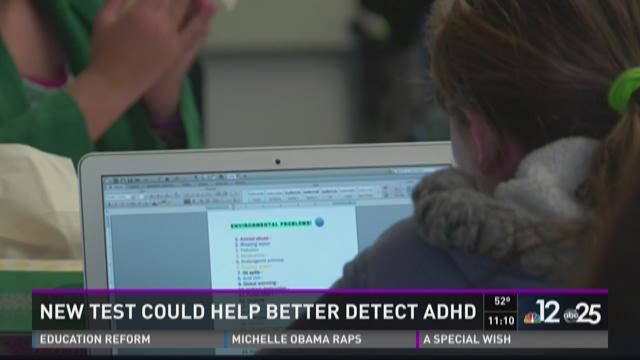 JACKSONVILLE, Fla. -- More than six million children in the U.S. have been diagnosed with ADHD, also known as attention deficit hyperactive disorder.
Researchers at Yale University say brain scans helped them identify certain patterns that predicted a person's ability to stay focused.
"I think ADHD is under-diagnosed by the number of children who are actually treated; however, I do think it is being over-diagnosed because the diagnostic criteria in not being followed," said Dr. David Childers, UF Health Chief of Developmental Pediatrics.
The question is, do millions of children have the same disorder or is it not being properly detected simply because a child cannot focus?
"The attention has to be evaluated at the child's developmental age, not the child's birthday age," said Childers.
Dr. Childers says while the study may reveal a better way to detect ADHD, it comes with a hefty price tag.
"It is an expensive scan that can cost anywhere from $3,000 to $5,000. As far as a functional diagnostic in the clinical setting, it is something that we are not anticipating having in the near future."
Childers says the scan also involves injecting a fluid into the child to detect the function of the brain. Some doctors say diagnosing ADHD can be difficult for this reason.
Take three children and put them side by side. One has ADHD, one with a learning disability and one with anxiety. Childers says on the surface, they all exhibit the same symptoms as a child with ADHD.
"If a kid has anxiety, they are going to look like ADHD but the medicine is not going to work. We are seeing an increase of children with anxiety as a primary diagnosis and ADHD is secondary and many of those kids are inappropriately being diagnosed, sometimes even by us, because it is difficult to separate them out."
The doctors at Yale University will continue to run brain scans tests to gain more knowledge.