ST. AUGUSTINE, Fla. — Located along St. George Street in St. Augustine's historic district, you'll find the ultimate taco shop.
A1A Burrito Works Taco Shop is a favorite among locals and was voted as the number one spot to go to for burritos by Folio Weekly.
"We take a 12-inch flour shell, we layer it with cheese, some vegetables, and meat," Said restaurant owner Nicolas Kimball. "Put a crunchy center in the middle, top it with more meat, some salsa, and put a ring of sour cream around it and basically turned it into this giant round, it's a cross between a tostada burrito and quesadilla."
The Kung Fu Tacos are also a hit.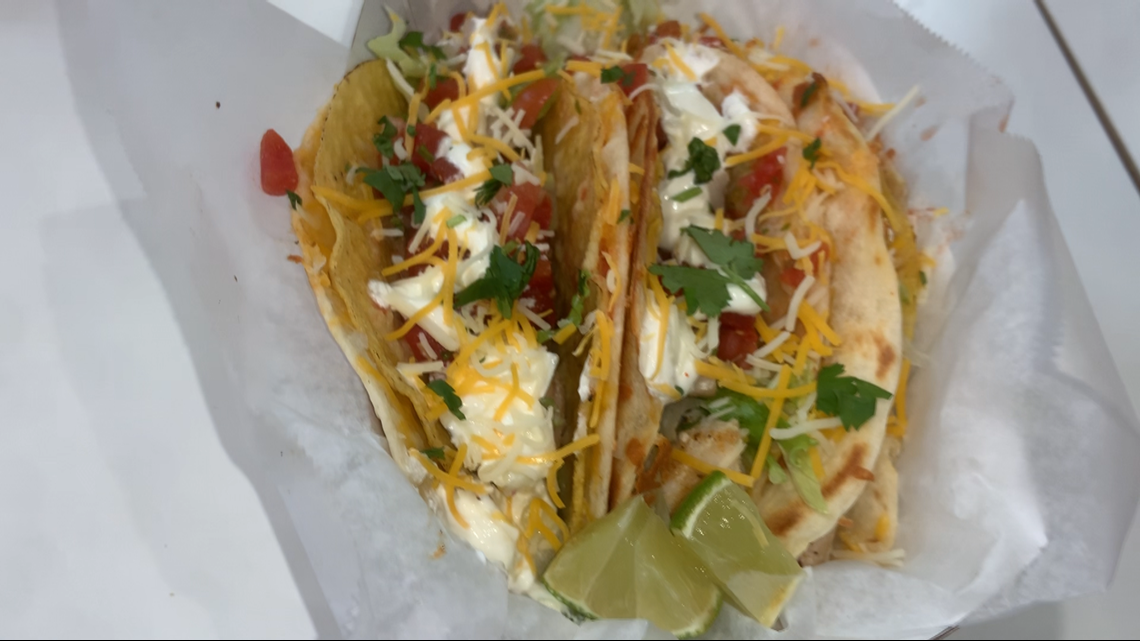 "It is a soft flour, soft corn shell, layered with finely shredded cheddar jack cheese, a crunchy taco shell in the center, layered with your meats, choices of vegetables," Kimball said. "It's chewy crunchy and gooey."
The homemade guacamole and salsa is also a hit.
"Tomatoes, onions, cilantro, salt, lime, jalapeños, marinate that all together, make it fresh every single morning," Kimball said. "Then we take that as our base, and we call it our mother, and we take that and we add it to fresh ripe avocados. Add few secret ingredients that we can't tell you about... but it's amazing and people love it."