Heads up! The Dragon Capsule will splash down at 12:17 a.m. East of Brunswick, meaning the First Coast may hear a sonic boom around midnight. We also may be able to see a reentry fireball.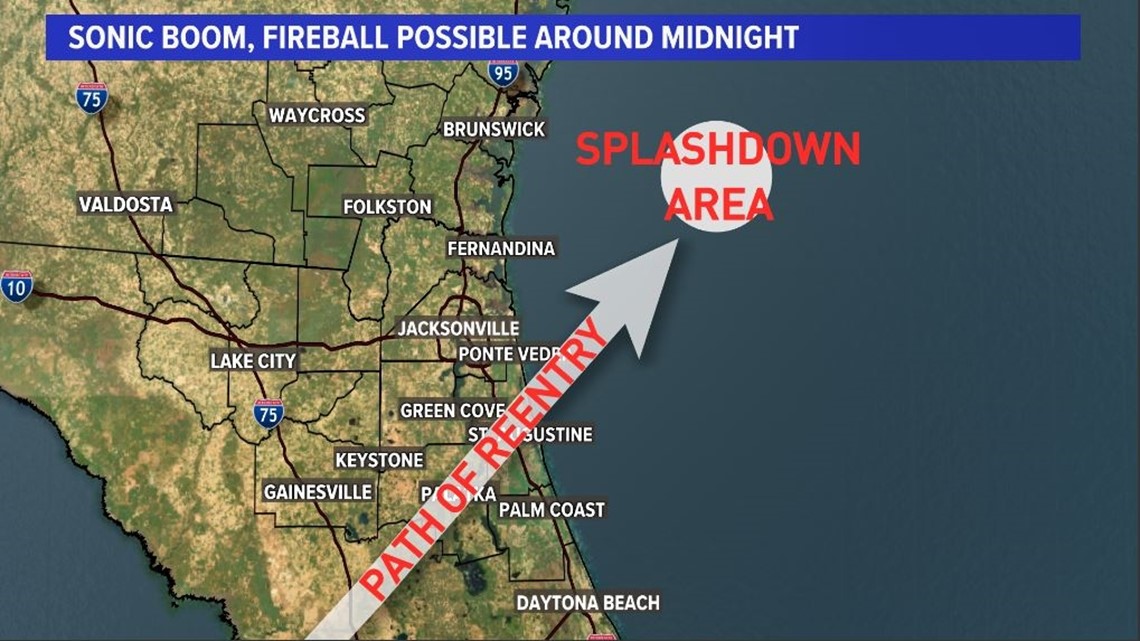 Residents 40 miles to the left or the right of the path could hear a sonic boom.
A reentry fireball may also be visible across North Florida and South Georgia.
The Dragon Capsule is bringing Crew-6 back to Earth. It left the International Space Station at 7:05 a.m. Sunday.
Crew-6 is made up of NASA astronauts Stephen Bowen and Woody Hoburg, Roscosmos cosmonaut Andrey Fedyaev, and UAE astronaut Sultan Alneyadi.
The crew originally launched from the Kennedy Space Center on March 2, 2023.