JACKSONVILLE, Fla. — On Sunday night, severe thunderstorms rolled across the First Coast.
At the Jacksonville International Airport, 73MPH winds were reported and in Fernandina Beach, the storms knocked down fences and caused roof significant roof damage.
One of the residents here who went through this storm last night told First Coast News he actually took shelter when the winds started to pick up.
"I heard rain hitting, then I heard wind starting to get a little louder to a point where I was a little concerned," said Brad Wright. "So I grabbed the wife and kid and went under our stairs."
He continued, "Being a pilot, I know the sound of wind and what it can do, it sounded like a tornado ... even a microburst to me."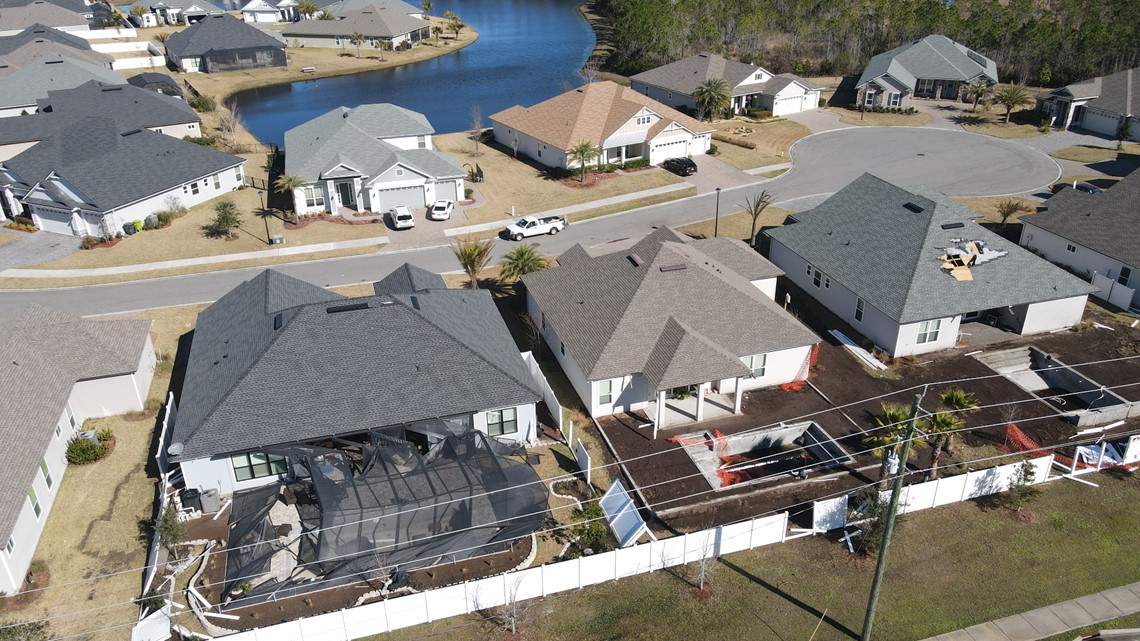 Yet he and only a few other people in the same immediate area were impacted the most by the storm with other residents just a few streets over stating it was just another rainstorm.
This is one of the main reasons why we often say make sure you take severe thunderstorm warnings seriously, even when it's noted isolated severe weather.
Based on the damage layout (most of the downed fences were pointed in one direction) it would indicate that it was straight-line winds instead of a tornado.
The radar below was taken around the same time the storm hit. At the time there was a Severe Thunderstorm Warning in place.