JACKSONVILLE BEACH, Fla. — This coming summer, our coastline could be extra stinky on the First Coast thanks to an annual phenomenon.
The Sargassum a seaweed that grows in the Atlantic will be arriving and flowing onshore, and it could be extra abundant this year.
Dr. Chuanmin Hu works at the University of South Florida and has been tracking sargassum over a decade.
"Sargassum peaks in summer, in June in July, there is no exception," explains Hu. "During winter months they typically stay rather low. But not this year. This January already set a record for all previous January months."
He went on to state that the amount offshore right now is four times what it typically is this time of year.
When asked why, Dr. Hu noted, "we don't know, that is a direct answer".
He said culprits in previous years typically included anything that would add nutrients to the surface of the ocean, including upwelling and mixing.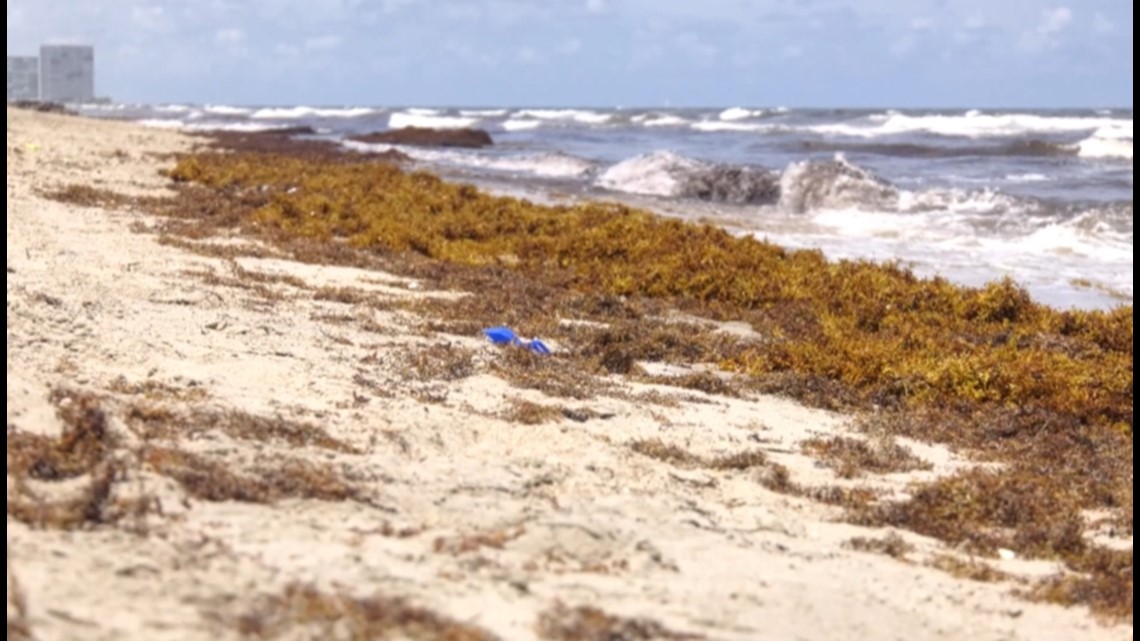 Dr. Melinda Simmons is a professor of marine sciences at Jacksonville University.
"I wish it was just one thing, but it is a combination of nutrients, and we think those are human sources," she says. "A lot of it is river runoff. And then also Climate change, as these waters get warmer, and we are not having the reprieve with cold waters. And we sometimes can see these blooms on the trackers in the satellite data stretching from Africa to the Amazon and then up the coast of Florida."
That's one way that they track the sargassum in the ocean and how much can be estimated.
"The sargassum has a very special color tone, that can differentiate itself from the background water, so even if there is a tiny different we can squeeze the signal out," Hu added.
By doing this they can see how much is located in the ocean.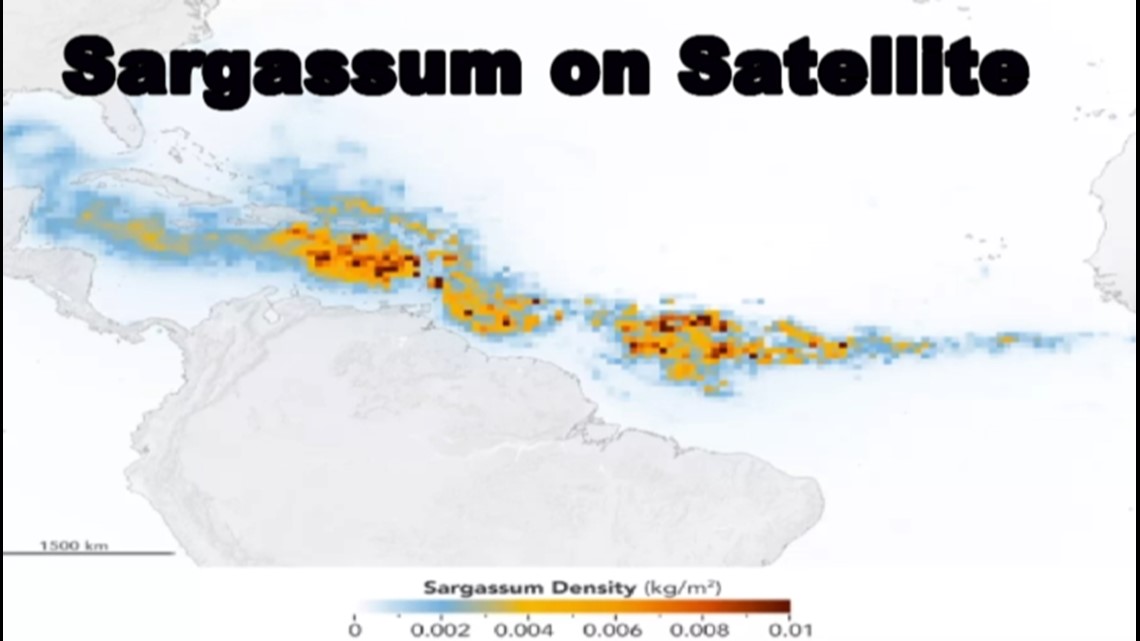 The big question is will this spring and summer be extra stinky on our beaches from this seaweed?
"A record in January does not exactly mean a record in June. What is certain is 2023 will be a major sargassum year," Hu said.
But is it something we should worry about?
Simmons said, "When it starts to break down it starts to release hydrogen sulfide and that can be an irritant for people who have asthma or breathing difficulties."
She continued, "I think the major issue is it's unpleasant. Whether you are swimming or wading in it it's going to smell bad. And then people don't want to come to the beach."
Of course be sure to check our local forecast now and throughout the summer so we can let you know when this seaweed will be setting in.