ST. AUGUSTINE, Fla. - If you think you've been seeing – and suffering from – more mosquitoes on the First Coast lately, it's not your imagination.
"We are seeing the number of mosquitoes on the rise this year," said education specialist Molly Clark at the Anastasia Mosquito District, which handles St. Johns County. "We've had a lot of rain, we've had a lot of warm days."
But it's not just recent rain; the root cause of the mosquito mayhem traces back much further.
"We're still kind of riding the wave from the last two hurricanes," Clark explained, referring to Hurricane Matthew in 2016 and Hurricane Irma in 2017.
"It has changed the composition of mosquito species that we're seeing," he said. "We're seeing some different mosquitoes than we usually see."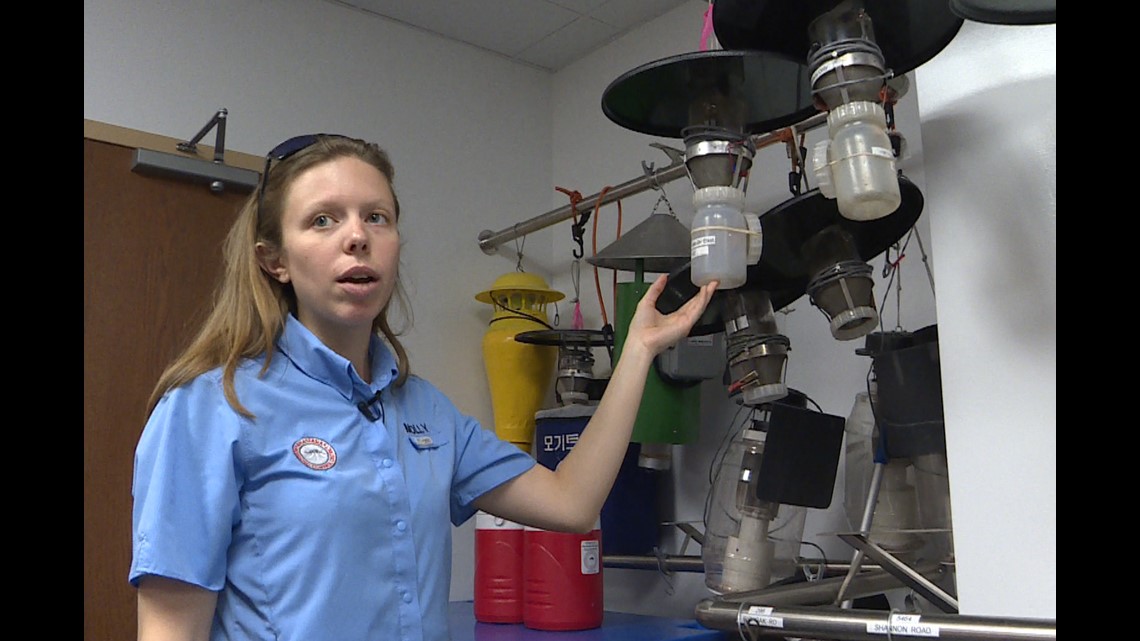 The difference, she said, is being seen in virtually all Florida counties. Although many of those 'floodwater' mosquitoes – the aggressive ones that seem the size of small dogs – are only nuisances that cause painful bites, Clark said there's also a more worrisome trend.
"This year we are seeing Eastern Equine Encephalitis, or 'Triple-E,' popping up in more areas than we usually do," she warned. Triple-E killed a horse in St. Johns County earlier in the year, but while it rarely afflicts humans, the consequences can be dire.
"It'll affect [victims'] brain, it'll affect their nervous system," Clark began. "They will experience things like headaches, light sensitivity.
"About 30 percent of people contract Triple-E will end up in the hospital and possibly dying from the disease."
The following map shows an example of one night's anti-mosquito fogging efforts by the District, specifically the evening of May 23.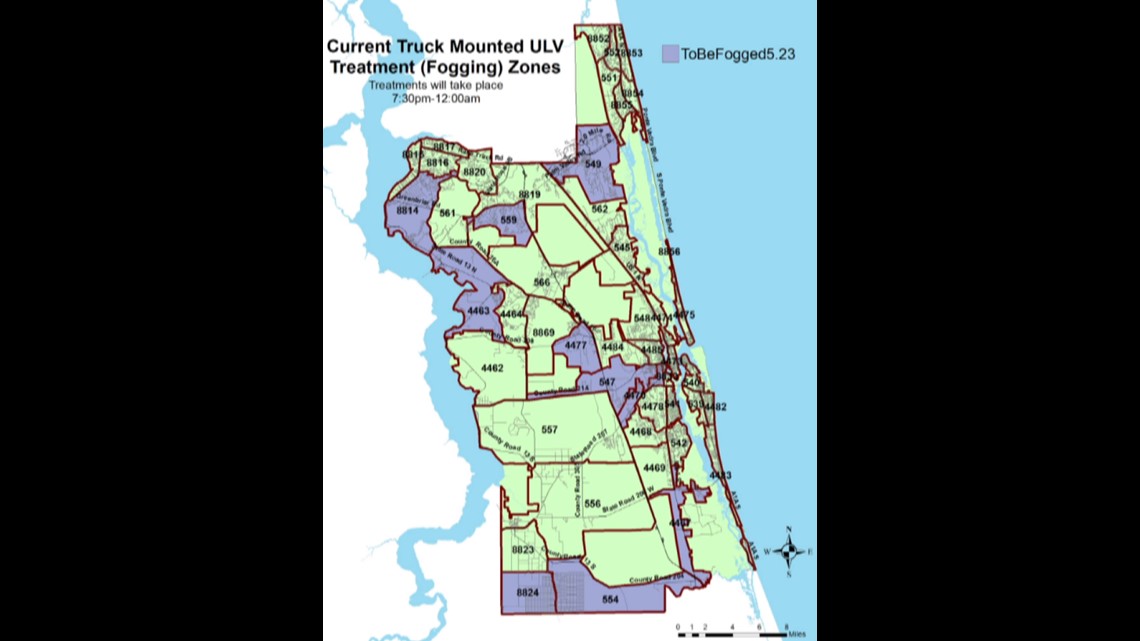 Clark said fogging and other measures to control mosquito populations will continue, she emphasized the importance of individuals taking personal responsibility.
"If you're wearing your repellant, your long-sleeved shirts and pants, light-colored clothing, you don't need to be that worried," she said.