Damaging winds, lightning, and isolated tornadoes are possible in Friday's stretch of severe thunderstorms along the First Coast.
Ware County was the first school to announce school closures. The school board posted this update to their Facebook page:
"Due to the enhanced chance of high winds, tornadic activity, downed trees, and power outages, all Ware County School and the Central Office will be closed Friday, April 19."
Neighborhood Breakdown: Friday severe weather timeline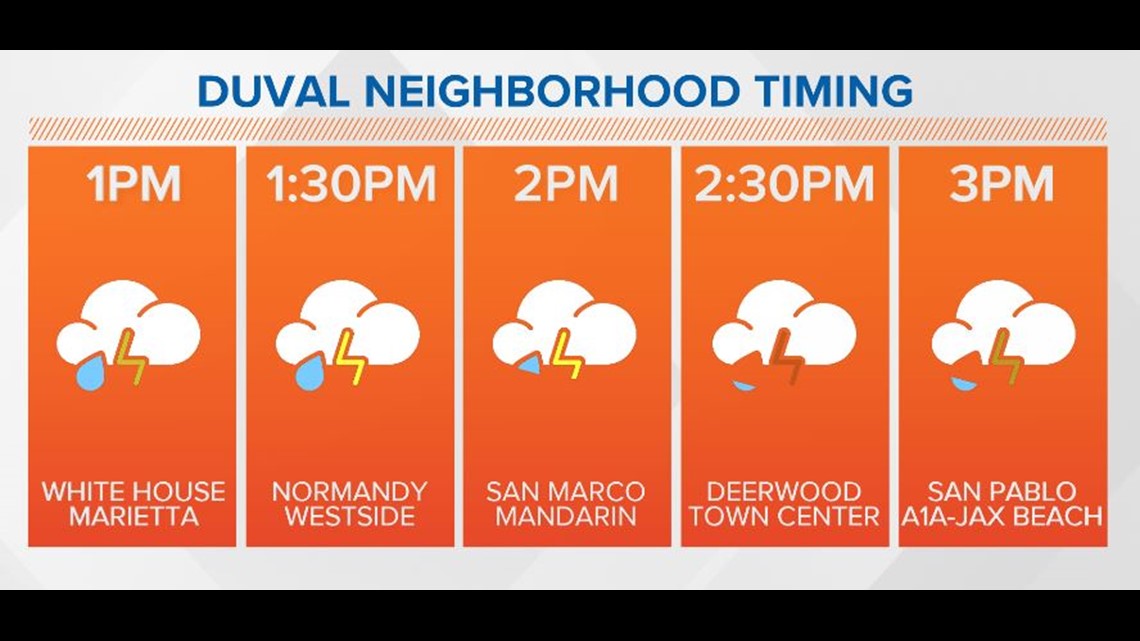 First Coast News will keep a track of school closures along the First Coast Friday:
-Ware County: closed
-Charlton County: closed
-Glynn County: athletic and extracurricular activities rescheduled
-Florida State University: closed til 10 a.m.
Stay ahead of the weather: Download the First Coast News app, sign up for weather alerts!
Click here if you have an iPhone
Click here if you have an Android