JACKSONVILLE, Fla. — Hurricane Nicole remains a large storm system with strong winds extending hundreds of miles away from the storms center.
The storm is expected to make landfall as a Category 1 Hurricane South of The Cape early Thursday morning.
Our main concern will be the combination of tides 3 to 5 ft. above normal and heavy rain. The highest risk of flooding will be around high tides Thursday.
Tides and Coastal Flooding: Several days of onshore winds over a long fetch area off the coast combined with high king tides will back up the St. Johns river as well as many of our local bays and inlets. This means each high tide we will see water levels climb higher and higher. Areas of Duval county may see coastal flooding higher than what we saw in Ian as a result of this. This will be especially true for Thursday morning high tide.
Wind: The wind field on this storm is large, over 500 miles across from end to end. This means despite the center of the storm coming onshore well south of the First Coast we will still see Tropical Storm Strength winds. The graphic below shows the comparison between Ian and Nicole tropical storm-strength winds.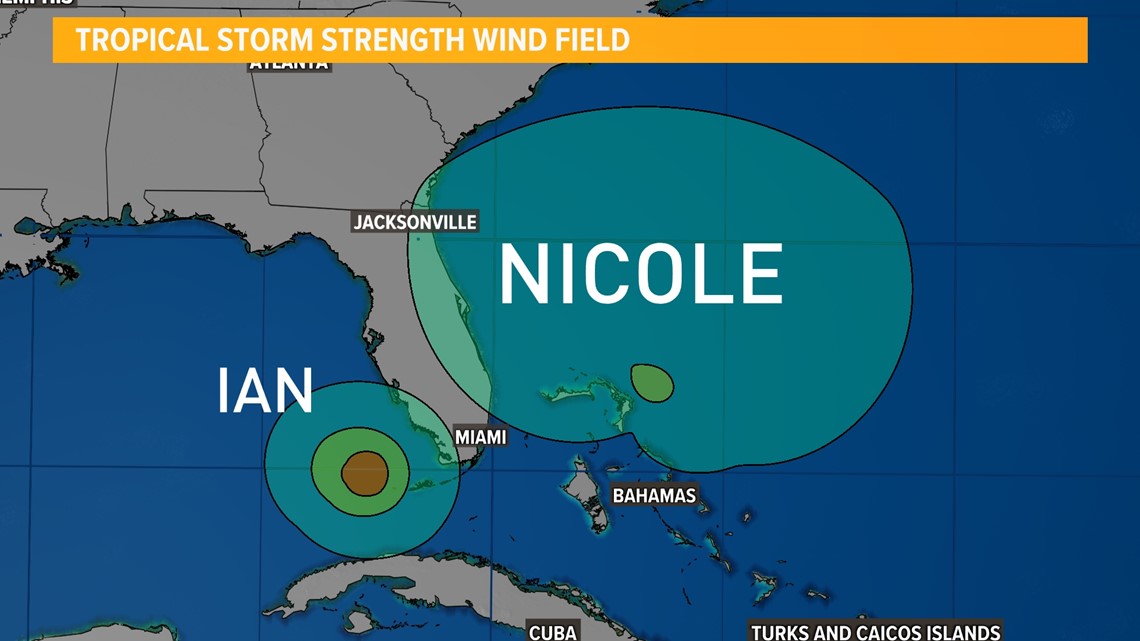 Rainfall: Widespread 4-6 inches of rainfall is likely across the First Coast with local areas in Flagler and St. Johns seeing nearly 10" of rainfall. The rainfall will be its heaviest by Thursday morning through the afternoon.
There will also be the threat of tornadoes Friday as this system speeds by, with Jacksonville on the east side of the center of Nicole.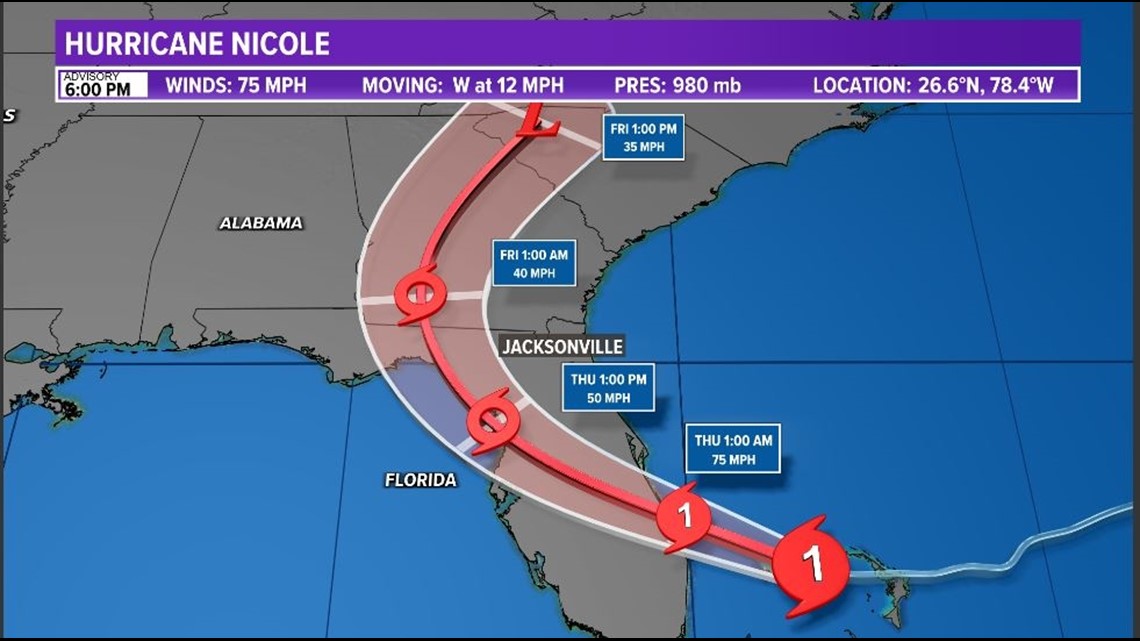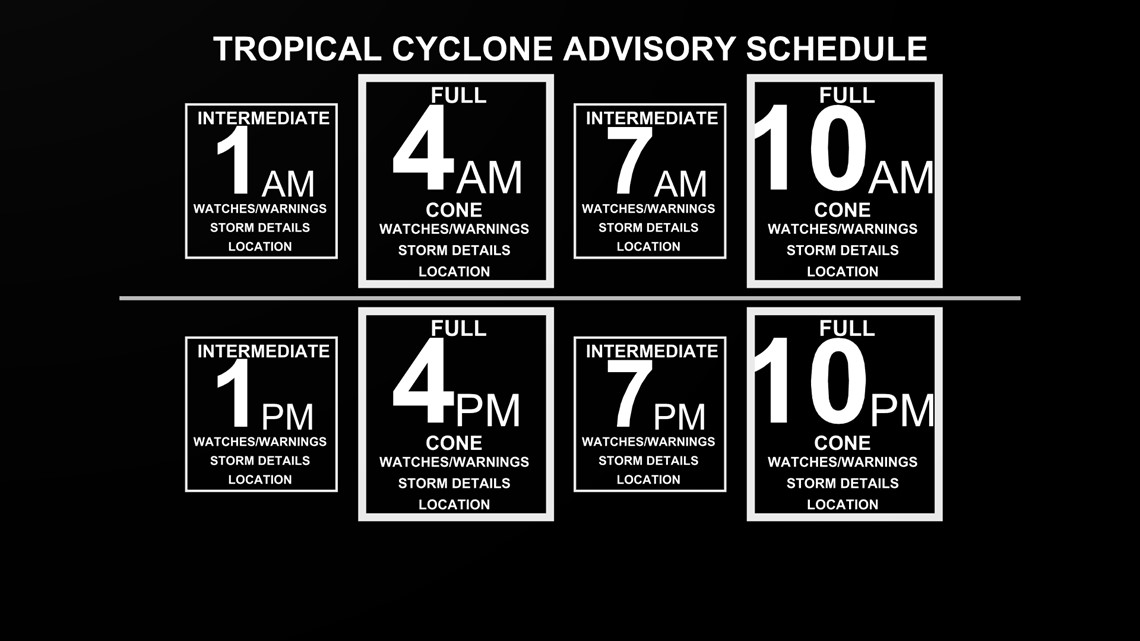 Download the First Coast News app and sign up for severe weather alerts