JACKSONVILLE, Fla. — Hurricane Dorian's impacts have begun to be felt in Florida.
As the storm slowly moved to the north, a hurricane watch was issued for parts of the First Coast. Some coastal areas of Florida, Georgia and South Carolina issued mandatory evacuations in anticipation of the storm's arrival.
On Wednesday, storm surge, gusty wind and heavy rain from Hurricane Dorian began lashing many areas of the First Coast. Occasional tornado warnings could be issued later in the afternoon.
While the eyewall of the storm is expected to remain off shore, we will continue to feel impacts here at home.
First Coast News is dedicated to giving you all the information you need to know as the storm approaches the southeast United States. We're expanding our on-air newscasts and will provide streaming live coverage on our website and across our social media platforms.
Watch our live coverage in the video above or on our YouTube channel. When we're not providing live reports from our reporters in the field, we'll stream satellite images, forecast tracks and spaghetti models to keep you informed.
LIVE COVERAGE
We want to hear from you. Send us your question and your photos (remember: safety first!) using #FCNStorm on Twitter and Instagram.
Also, you can receive text messages with updates on the storm. Text TROPICS to 904-441-8691.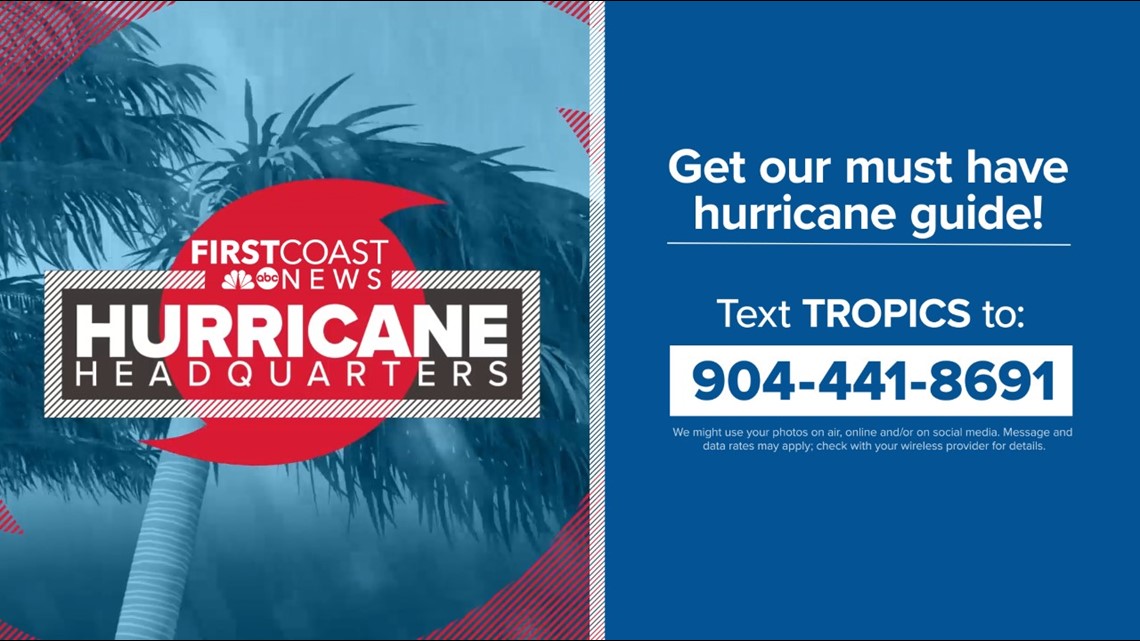 Hurricane Dorian updates: