NEW ORLEANS — The city of New Orleans evacuated 10 senior living facilities and uncovered 5 fatalities in post-Ida sweeps Friday and Saturday.
The findings came as the city made wellness checks on the facilities and found the conditions inside "unfit."
The shocking findings show how places that house seniors continue to struggle to care for vulnerable residents with a lack of air-conditioning and medical attention in the aftermath of Hurricane Ida, which knocked out power to the entire city of New Orleans.
The power outage is especially problematic in the searing heat of August and September in New Orleans.
Councilman Jay Banks said a constituent called him to say residents at Flint-Goodridge complex were being evicted. He said he went to the facility and "it was the health department and they weren't being put out, they were being rescued."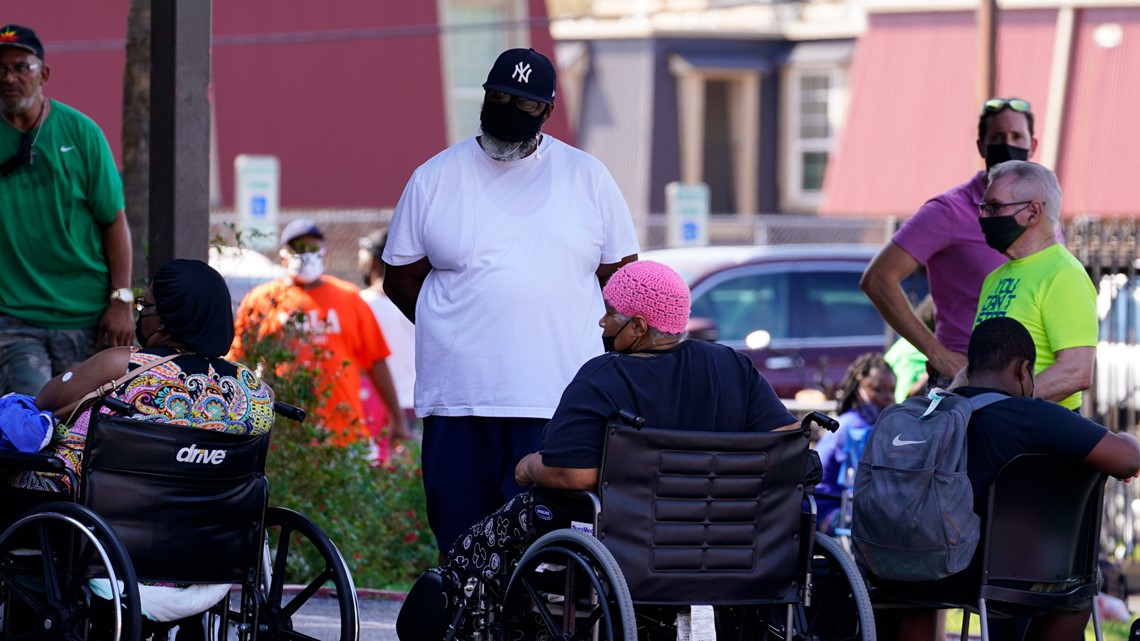 Banks said he went inside the building and that his clothes were damp in short order and that the people who had been there had been in those conditions for days.
"No one should have to live like that," he said.
Dr. Jennifer Avegno, the city's health director, said the places that have been evacuated are senior independent-living facilities that differ from nursing homes in that the seniors are not provided on-site nursing care and the seniors have more say over living their lives.
"Facilities like these don't have the same level of oversight (as nursing homes)," said Avegno. "There's a level of responsibility, but it's not a nursing home in that there's not any direct nursing care... The facility doesn't provide the care."
Avegno said that because these are basically apartments where seniors live and not advanced care places, they aren't being regulated like the Louisiana Department of Health does with nursing homes.
She said they aren't required to file an evacuation plan and some don't have one. "It doesn't appear that many of them do," she said. "Nursing homes, thanks to the work of the state, have to have a plan and it has to be approved."
Avegno said that while the senior apartments don't have to have as strict standards for care, the city has been in contact with them after similar events where power has been out.
She said with the prolonged amount of time power is expected to be out after Hurricane Ida, the city thought it should visually inspect the facilities. She said many of them were "okay" though not necessarily great, but others were severely lacking.
"Did they have power? Did they have a generator? How cool was the building? Did they have food, water, ice?" Avegno said one of the big issues was elevators and people who had trouble getting up and down stairs with the power out.
"Some didn't have anything," she said, saying that lacked power, generators and weren't going door-to-door. She said those buildings weren't fit for habitation and had to be evacuated.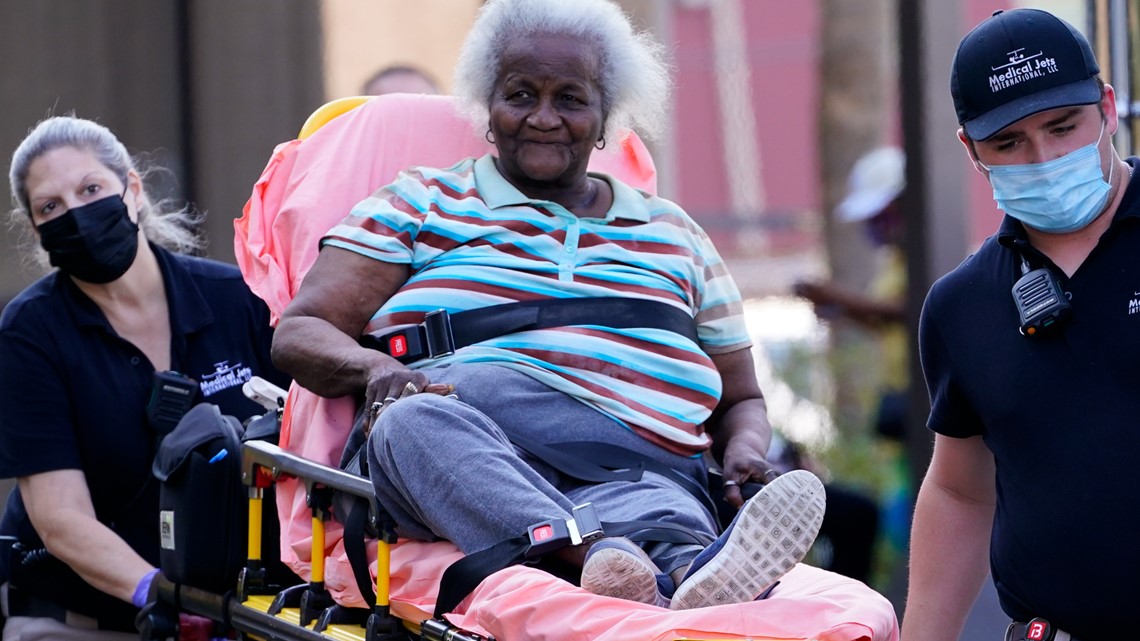 She said the city will inspect other places as well.
Banks said the senior living residents from the 10 facilities were taken to the Convention Center and most were shipped out to other places, some required medical attention.
According to the city, New Orleans Emergency Medical Services, the New Orleans Fire Department, and the Regional Transit Authority assisted in the evacuation of the following facilities:
Peace Lake Towers in New Orleans East
St. John Berchman in Gentilly
St. Martin Manor in the Warehouse District
Delille Inn in New Orleans East
Nazareth Inn 1 & 2 in New Orleans East (one fatality)
Flint Goodridge Apartments in Milan (two fatalities)
Christopher Inn in the Marigny (one fatality)
Annunciation Inn in the Seventh Ward (one fatality)
Renaissance Place in Algiers
"I am deeply concerned to have seen the conditions of these private apartment facilities where some of our most elderly and vulnerable community members reside," said New Orleans Health Department Director Dr. Jennifer Avegno. "It saddens me to have witnessed the failure of these facility operators to adequately prepare and protect their residents in one of our greatest times of need. The New Orleans Health Department and our public safety partners are utilizing every available resource to ensure that this does not occur again in our city."
The city said the evacuated residents have been looked after by local physicians and taken to facilities dependent upon their condition, with some being taken to shelters in North Louisiana and others being taken to hospitals for treatment.
The Louisiana Department of Children and Family Services (DCFS) is launching "Connect," a way for families to locate loved ones who evacuated from Hurricane Idea to a state shelter.