JACKSONVILLE, Fla. — It's hot out there… and it's only getting hotter!
Earlier this month Climate Central, an independent climate research organization, published their 2021 Summer Package. This publication is chock-full of data about our increasingly hot summer days and how to stay safe in all that heat.
Let's first talk about how the climate is currently behaving during the summer months. From 1970 through 2020 the average daytime summer temperature in Jacksonville has increased by 1.1°F and the average low temperature has increased by 1.6°F. Warmer days and nights means an overall increase in daily temperature and an increase in extremely hot days.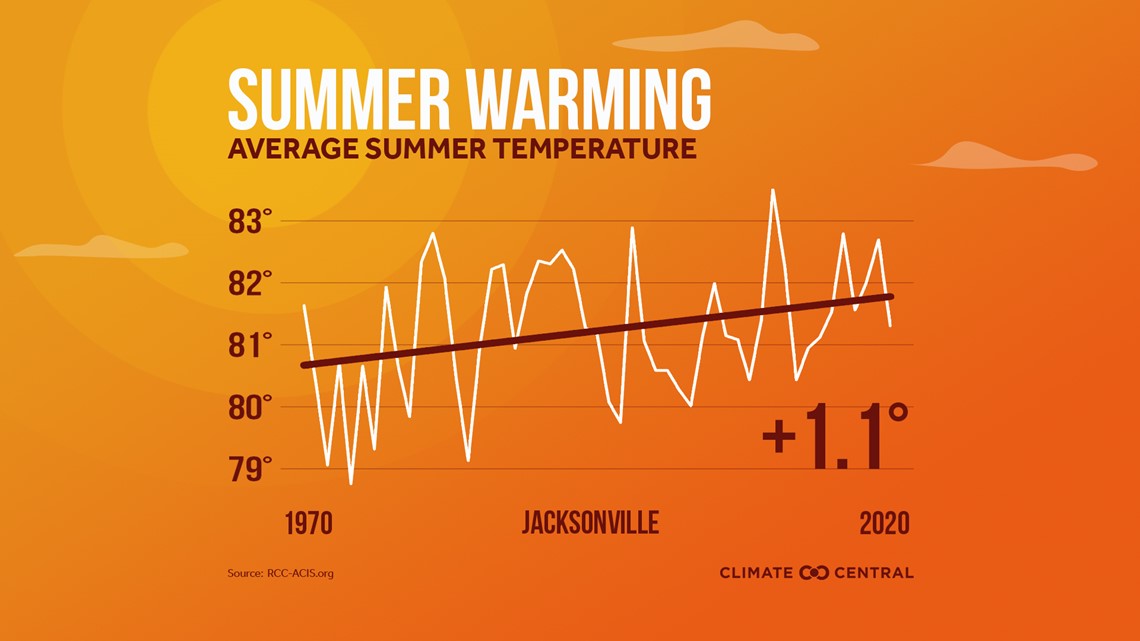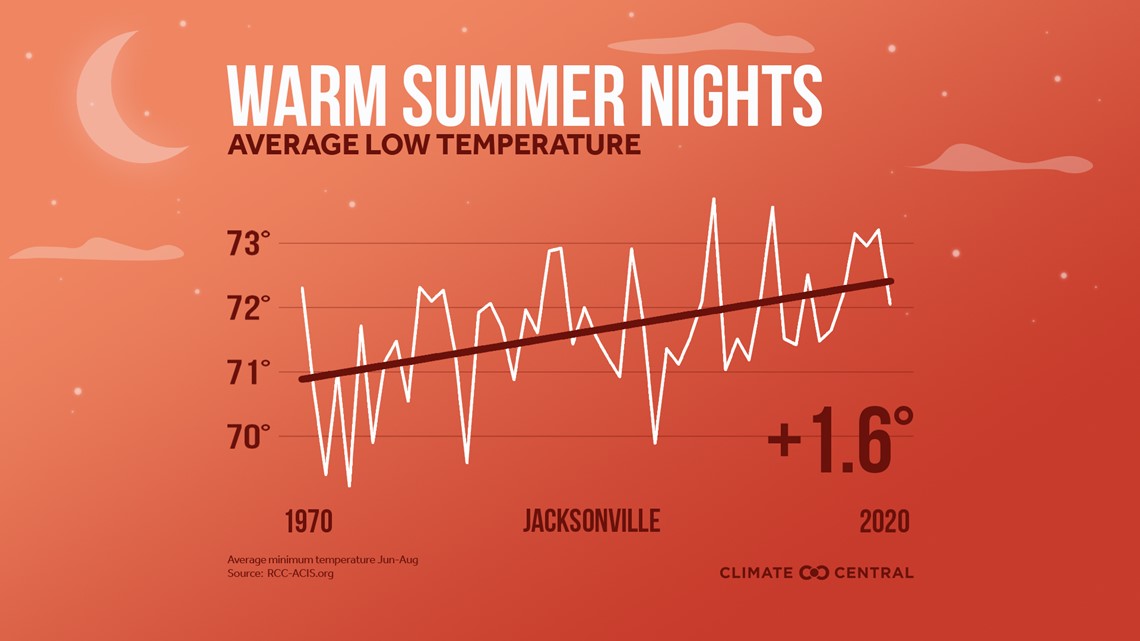 Heat causes the most weather-related fatalities. With this increase in temperature it is important to take the proper precautions to keep you and your loved ones safe. Know the signs and symptoms of someone who might be experiencing heat stroke and have an action plan to help. Symptoms can include a high body temperature, fast pulse, confusion, headache, dizziness nausea, and loss of consciousness. Someone experiencing heatstroke needs to seek medical attention right away.
Another impact from the temperature increase would be poor air quality. On extremely hot days, air tends to be more stagnant. This phenomenon, called stagnation, causes harmful pollutants to linger in the air longer than usual. This can cause a range of health problems from respiratory distress to itchy eyes. During times like this its best to stay indoors.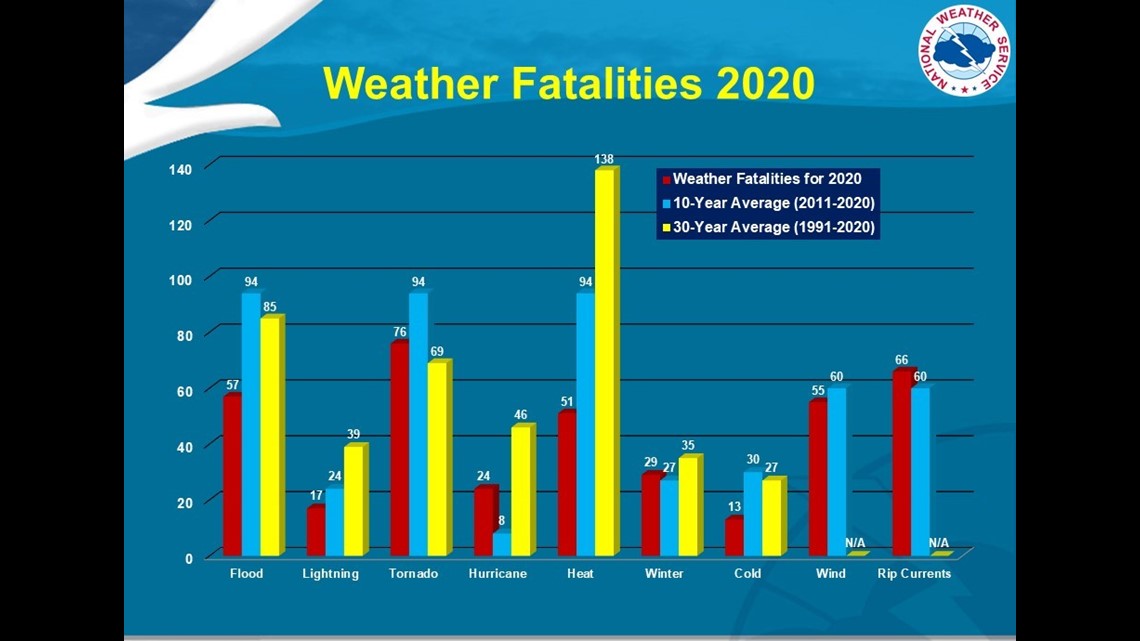 So, what's the bottom line? Our summers are becoming increasingly warmer and this heat needs to be taken seriously. Weather it is a heat advisory, excessive heat watch or excessive heat warning be sure you are keeping yourself and those around you cool.