MACON, Ga. — Central Georgia, our Independence day weekend is underway!
The big picture is that we have tropical moisture over in our region. This moisture will leave us bit muggy and stormy for the next few days.
If you're heading out to the Independence Day Concert, isolated showers and storms may be around the area so just keep an eye to the sky.
We'll clear out the rain as night progress with temperatures falling to the upper 70s by the end of the celebration.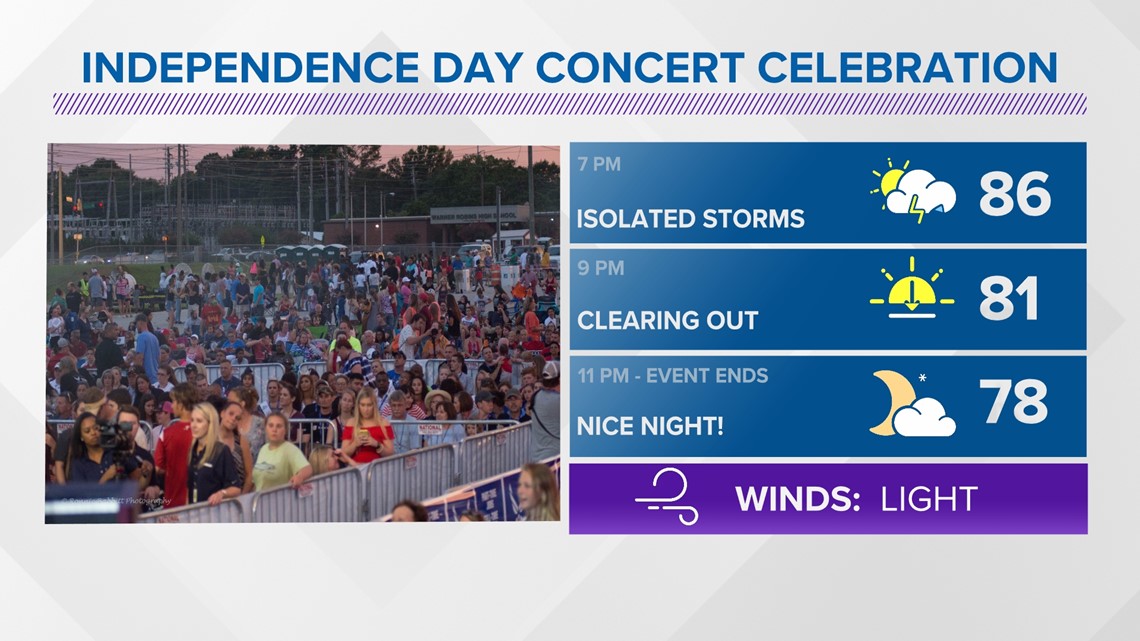 We'll continue this hot and stormy pattern for both Sunday and the Fourth of July. Expect highs in the low to 90s with afternoon and evening showers and storms.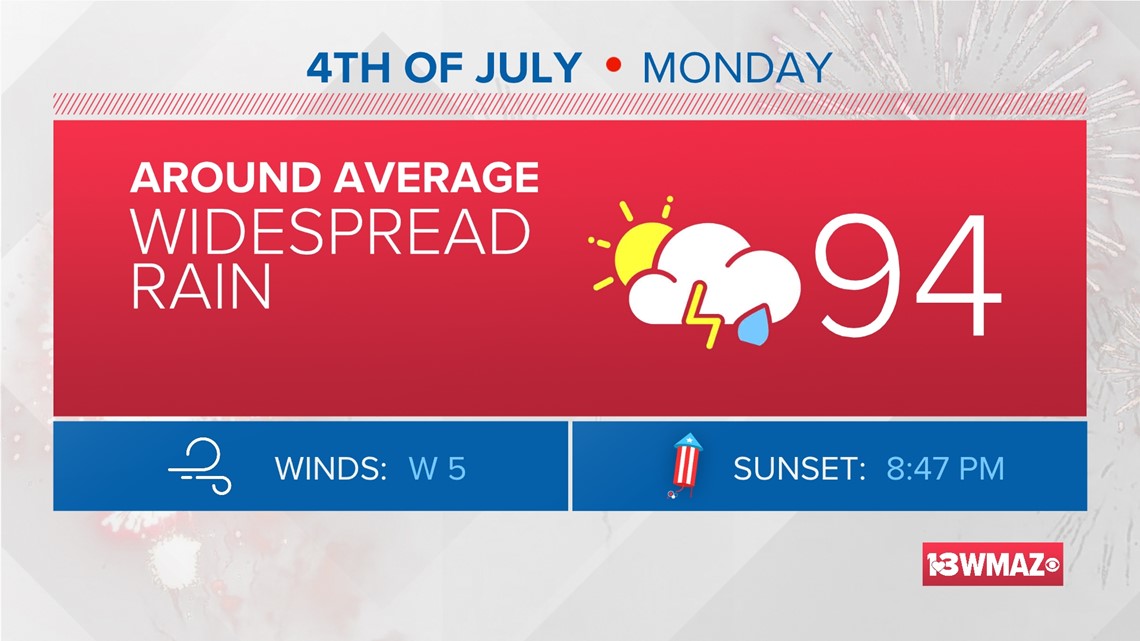 The typical summertime pattern will persist for the next seven days with highs in the low to mid 90s.
7 Day Forecast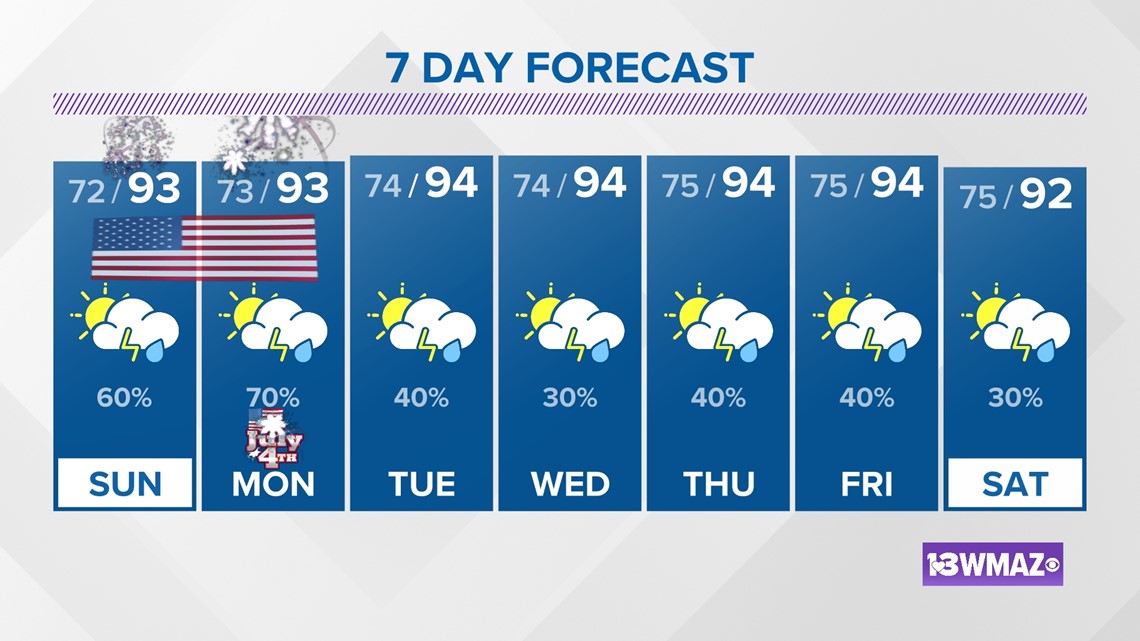 STAY ALERT | Download our FREE app now to receive breaking news and weather alerts. You can find the app on the Apple Store and Google Play.
STAY UPDATED | Click here to subscribe to our Midday Minute newsletter and receive the latest headlines and information in your inbox every day.
Have a news tip? Email news@13wmaz.com, or visit our Facebook page