WASHINGTON — Cold weather is sticking around with a few snow flakes in the forecast.
Quick Forecast:
Tonight: Partly cloudy and cold. Low: 23.
Sunday: Increasing clouds. Scattered PM flurries. Snow in the mountains. Highs: 39.
Sunday Night: Partly cloudy. Low: 26.
Under partly cloudy skies temperatures will drop back into the teens and low 20s tonight. After some sunshine Sunday morning clouds will increase throughout the day with high temperatures staying in the 30s.
A fast moving low pressure system will brush by the area. The mountains and Western Maryland have the best chance of seeing accumulating snow. Otherwise we're just talking about a few flurries around throughout the afternoon and evening, mostly north and west of metro DC.
Skies will clear for Monday with partly cloudy skies and cold temperatures once again with morning temperatures in the teens and 20s and and high temperatures in the upper 30s.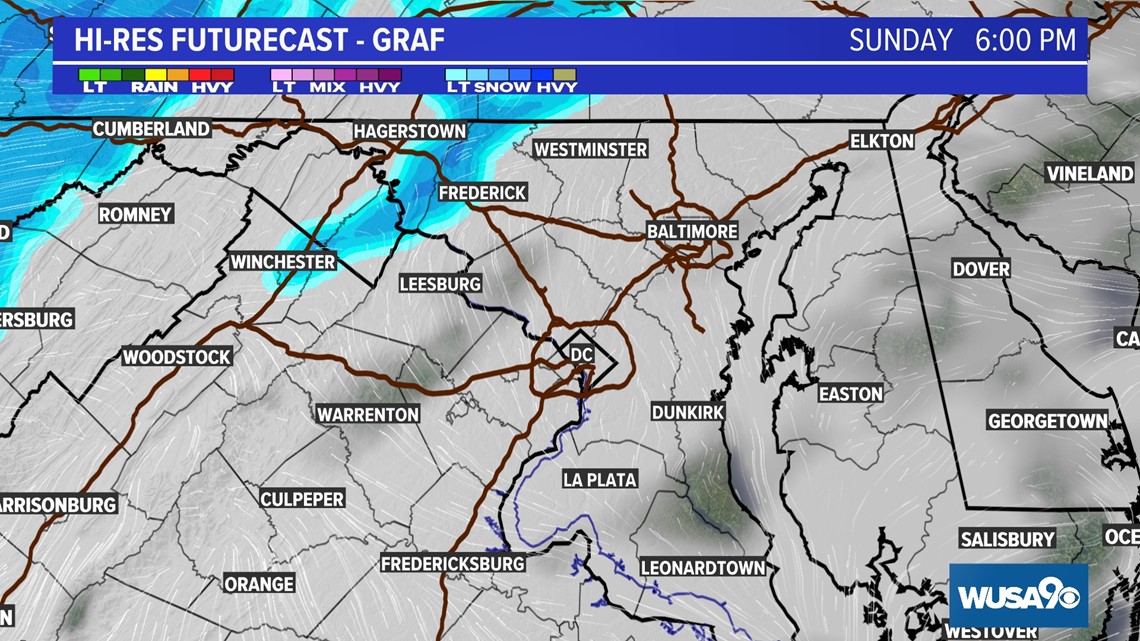 Detailed Forecast:
Saturday Night: Partly cloudy. Lows: 16-25. Winds: SW 5-10.
Sunday: Increasing cloudiness and cold, p.m. flurries and light mountain snow. Highs: 37-43. Winds: SW 5-10.
Sunday Night: A few flurries early, then partly cloudy. Lows: 21-27. Winds: Calm.
Monday: Partly cloudy and cold. Highs 34-39. Winds: S 5.
Monday Night: Partly cloudy. Not as cold. Lows: 25-32.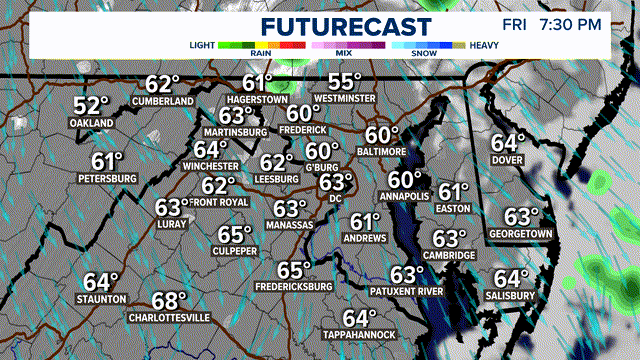 We're still watching the chance for a few rain drops or snow flakes Tuesday night, but the chance for any precipitation is looking increasingly low. Otherwise it will be quite cloudy Tuesday. The second half of the week looks brighter but colder with high temperatures in the low 30s and low temperatures in the teens.
Some of our models are hinting at another winter storm nearby Friday night into Saturday morning. The chance for snow looks low, but warrants watching.
Extended Outlook:
Tuesday: Mostly cloudy and cold with a wintry mix of rain and snow possible at night. Highs: 35 - 40.
Wednesday: Returning mostly sunny and cold. Highs: 33 - 37.
Thursday: Mostly sunny and bitterly cold. Highs: 25 - 30.
Friday: Cloudy and cold. A chance for snow in the evening. Highs: 30s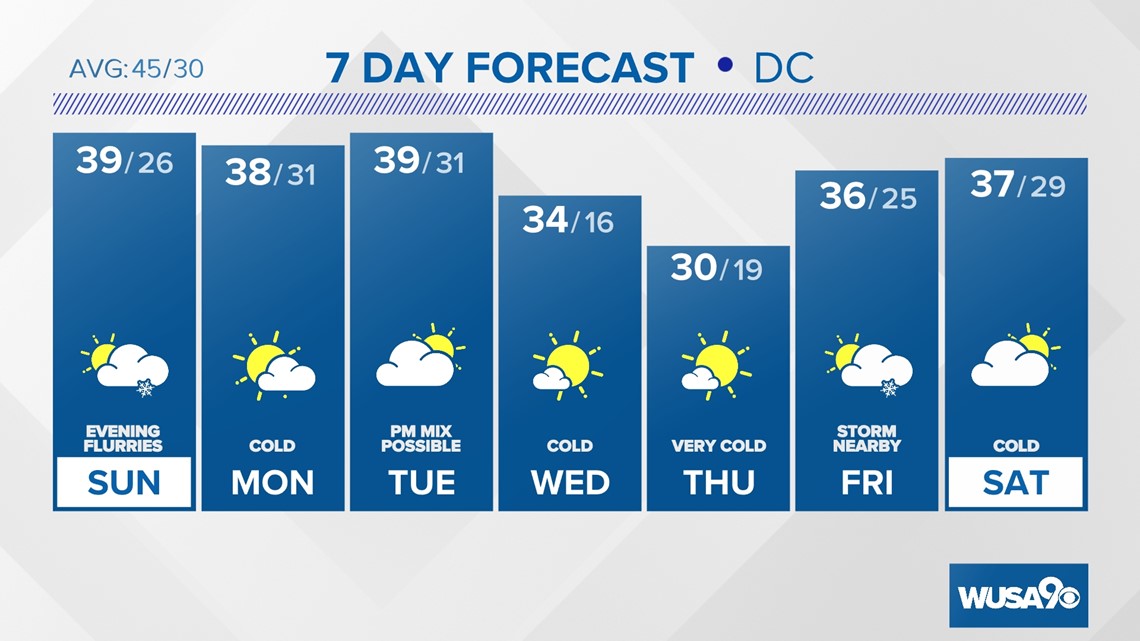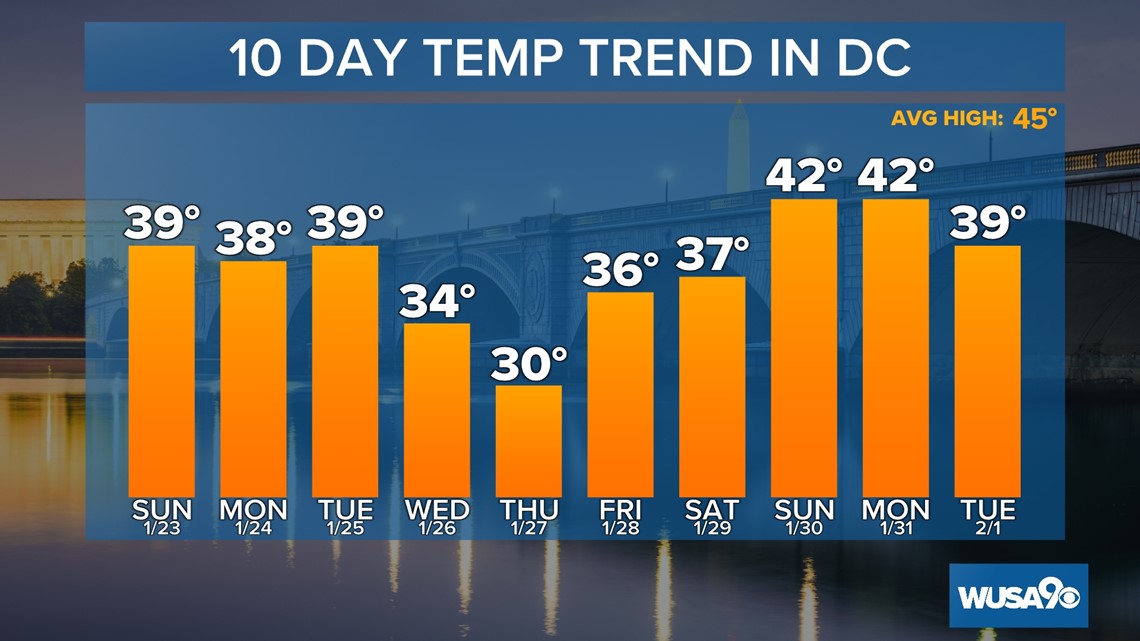 RELATED: What is Black Ice?
RELATED: How to stay safe during potential power outages