JACKSONVILLE, Fla. — Tropical Storm Arthur formed over 200 miles to the southeast of Jacksonville Saturday evening - marking the first named storm in the Atlantic basin this year.
The system pulls away from Florida to the northeast - rip currents will remain a threat Monday, but conditions will be improving.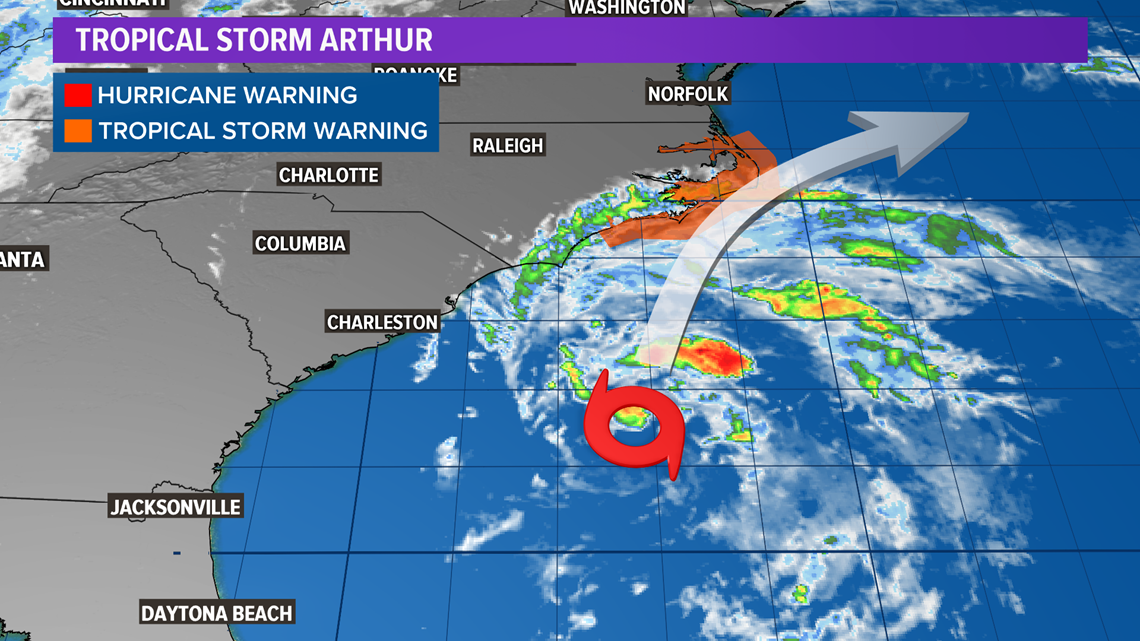 Arthur is now heading towards the North Carolina coastline, where Tropical Storm Warnings are issued for the parts of the North Carolina and the Outer Banks. Those along the North Carolina coastline should closely monitor.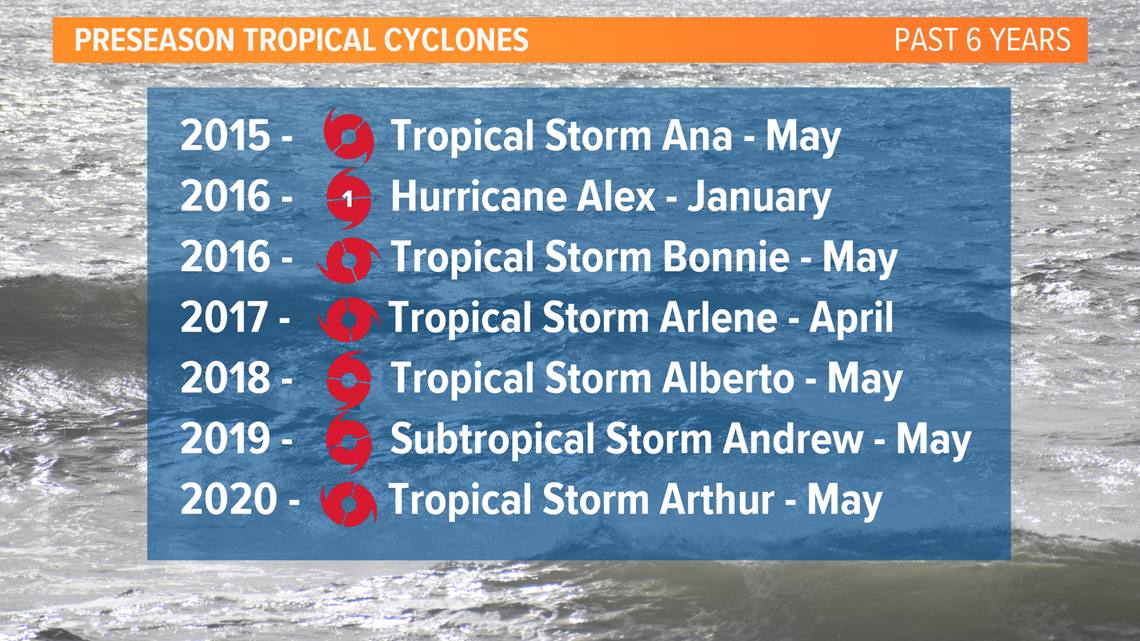 This is the sixth year in a row that a tropical or subtropical cyclone has developed before the official start of Hurricane Season, which begins June 1st and runs through November 30th. It serves as a reminder to prepare for the upcoming season! First Coast News' Hurricane Ready: "Safety in the Storm" special will air on Monday, June 1 at 7:30 p.m. on ABC 25.