JACKSONVILLE, Fla. — July 4th, 1776, in Philadelphia, Pennsylvania was a rather mild weather day, a contradiction to the revolutionary documentation taking place in the city on that day.
You might be thinking, how do we know what the weather was like nearly 250 years ago?
What you may not know is one of our founding fathers in the United States was an amateur weather observer. Thomas Jefferson wrote down weather observations in Philadelphia nearly everyday: Once in the morning during the low temperature of the day, and once in the afternoon around 3 p.m. to 5 p.m. during the peak of daytime heating.
He was such a devoted weather watcher, in fact, that at one point he developed a plan to give everyone in Virginia a thermometer so they could take accurate weather observations.
The image below shows the observations he took though the first half of July.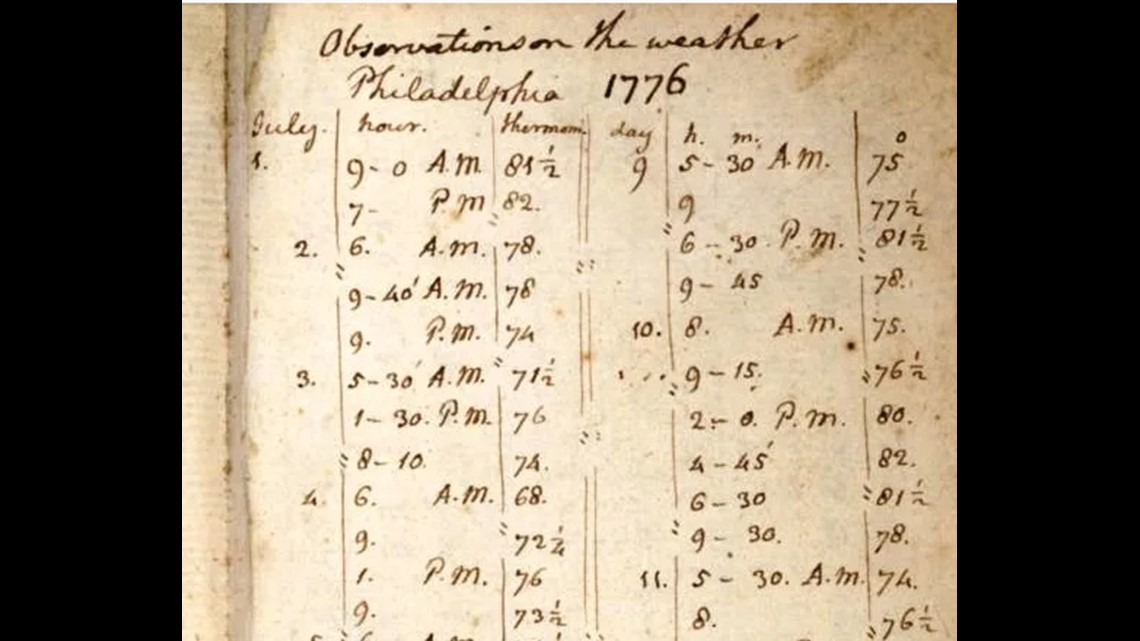 President Jefferson recorded that on July 4th there was a low of 68 degrees and a high of 76 degrees.
Note that he took the high temperature reading at 1 p.m. versus 5 p.m. to 6 p.m. as he had done on other days that month. This was likely due to the fact he had some other important places to be that day. Regardless a high of 76 degrees would have been a mild day in Philadelphia as the average high typically for this time of year is around 85 degrees.