JACKSONVILLE, Fla. — High pressure remains in control and holds into the weekend, giving us clear skies and sunshine through Friday.
TONIGHT: Clear and not as chilly
INTO THE WEEKEND: As long as high pressure is in control, which it will be, sunshine reigns. Expect gradual warming through the end of the week, too. Lows near dawn both Thursday and Friday moderate into the 50s, as afternoon highs climb into the 70s.
Visibility looks great for the obscure alpha Monocerotid meteor shower Thursday night, be sure to catch a glimpse of a few shooting stars!
THIS WEEKEND: The weekend will be split by our next cold front. On Saturday, we will be ahead of the approaching front and as a result it'll be the warmest day of the week. Highs reach near 80 degrees as clouds thicken up towards the end of the day and the breeze picks up. Our rain chances with this next front will likely be overnight into Sunday, while we're sleeping.
Weekend Events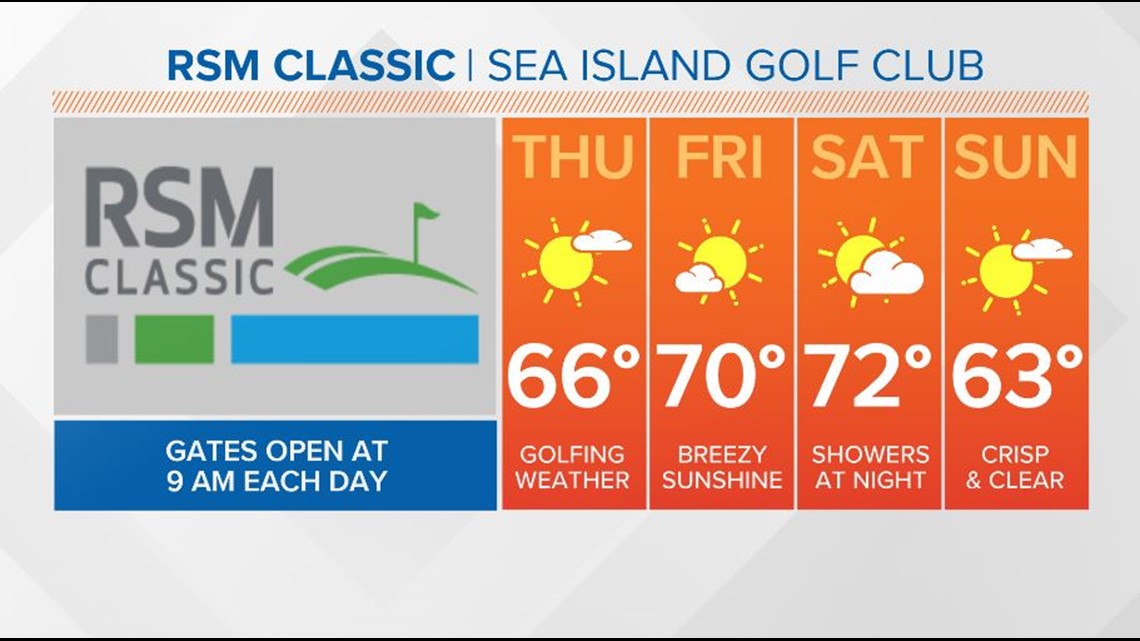 A few lingering showers and clouds expected early Sunday morning, but we do anticipate a bright finish to the weekend. Clearing skies with temperatures falling into the 60s Sunday afternoon.
THANKSGIVING WEEK: Major storm will impact travel for many areas east of The Rockies Tuesday through Thanksgiving. For us locally, we may just a have a taste of fall for Thanksgiving.
TROPICS: No tropical concerns for the First Coast. Sebastien has formed, but will have no local impact. Hurricane season is officially over on November 30th!