JACKSONVILLE, Fla — WEDNESDAY: Cooler air will be sweeping in overnight!
THURSDAY & FRIDAY: The front helps to wash away the humidity and drops our temperatures, too! Highs Thursday and Friday will hover in the lower 80s with a refreshing north breeze. We'll also see plenty of sunshine with rain chances slim to none. Dew points in the upper 50s, lower 60s will make for pleasant conditions all day - but especially in the morning hours with overnight lows dipping into the upper 50s inland and lower to middle 60s closer to the coast. Our coolest morning looks to be Friday with a low at the Jacksonville Int'l Airport of 60F.
THIS WEEKEND: The comfortable autumn weather rings on, but we'll notice dew points gradually increase as the onshore flow picks up. Rain chances stay near-zero, although the breeze off the Atlantic may bring in an isolated shower. Otherwise, highs will moderate into the middle and upper 80s with mostly dry, sunny conditions prevailing. This will call for a fantastic day at TIAA Bank Field on Sunday for the 1 p.m. Jaguars kickoff. You'll still want the SPF if you'll be out in the sun with a high UV Index!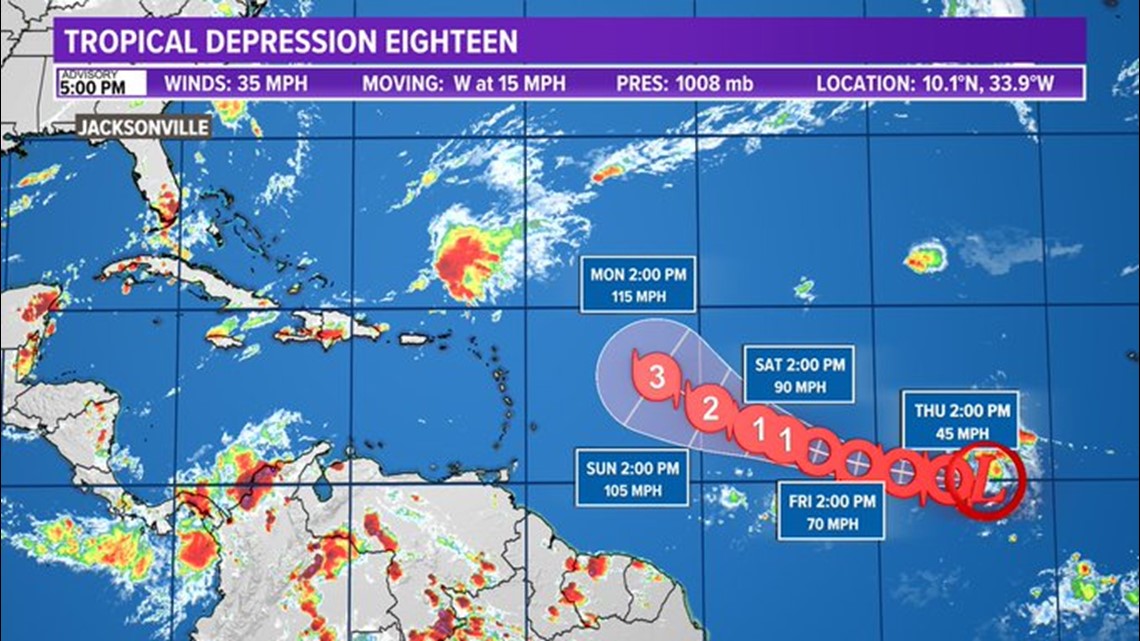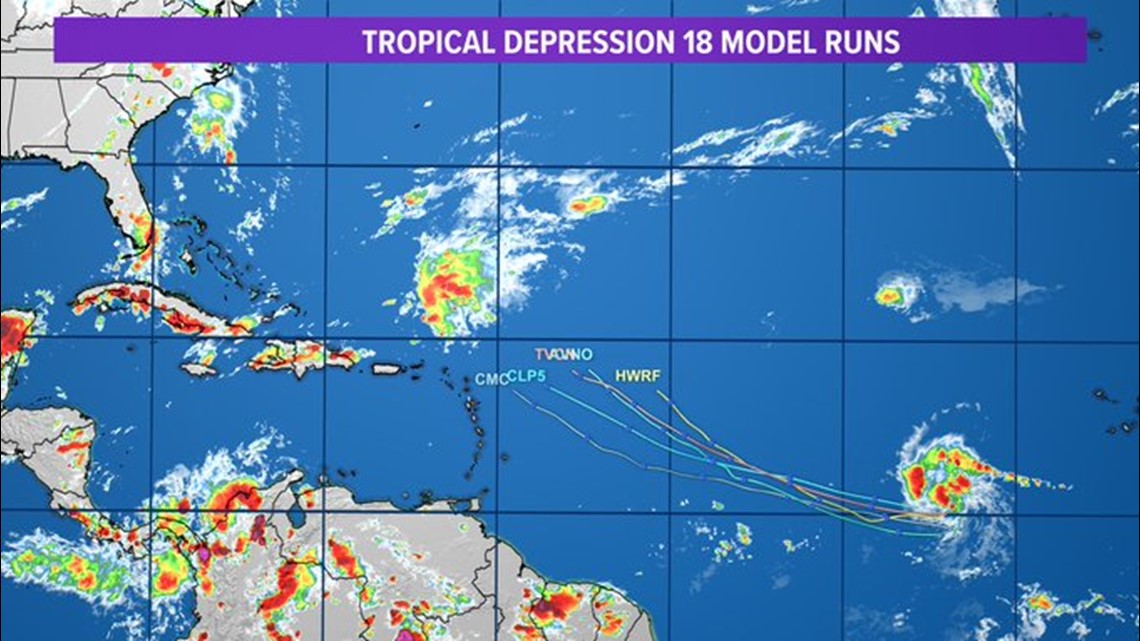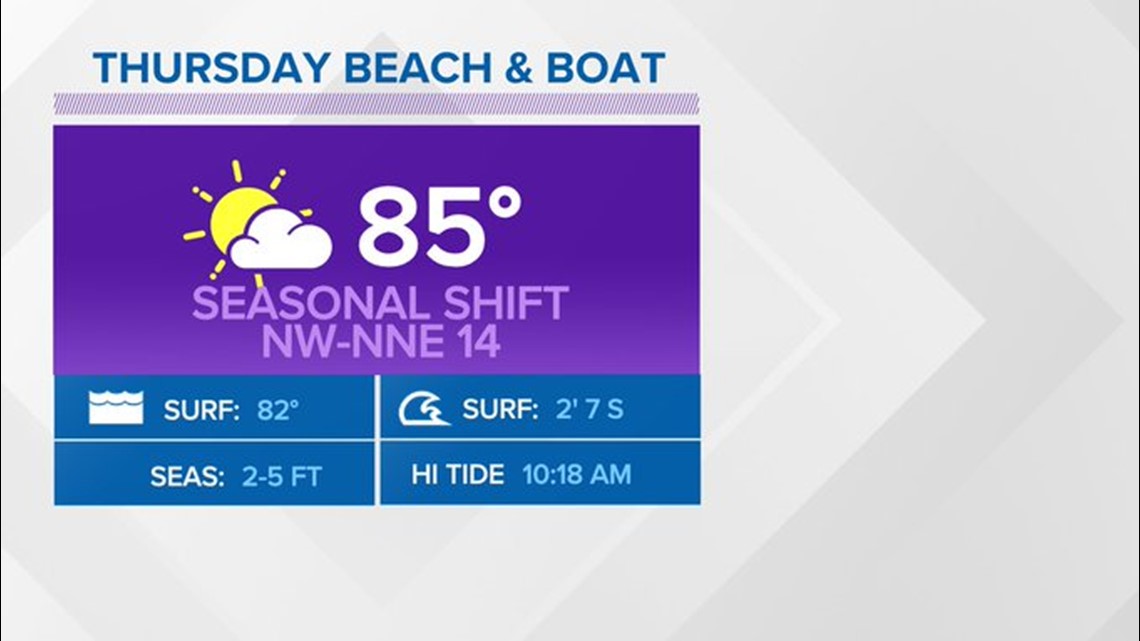 TROPICS: Peter and Rose are continuing to weaken
RIP CURRENTS: It's always a good idea to talk to the lifeguards and only go out where they can see you. The risk of rip currents always exists, especially around jetties and piers. Have fun, yet play it safe.