JACKSONVILLE, Fla. — Summertime sunshine and humidity cranks to finish the weekend - Sunday is a scorcher! While the driest day of the week, more sun comes more heat. Heat index values turn dangerous once again into the late morning and afternoon as "feels like" temperatures exceed 105°. In some locations, it could feel as hot as 110°+! Find those cool spots, and if you're out in the heat remember to stay hydrated and take frequent breaks from the sun.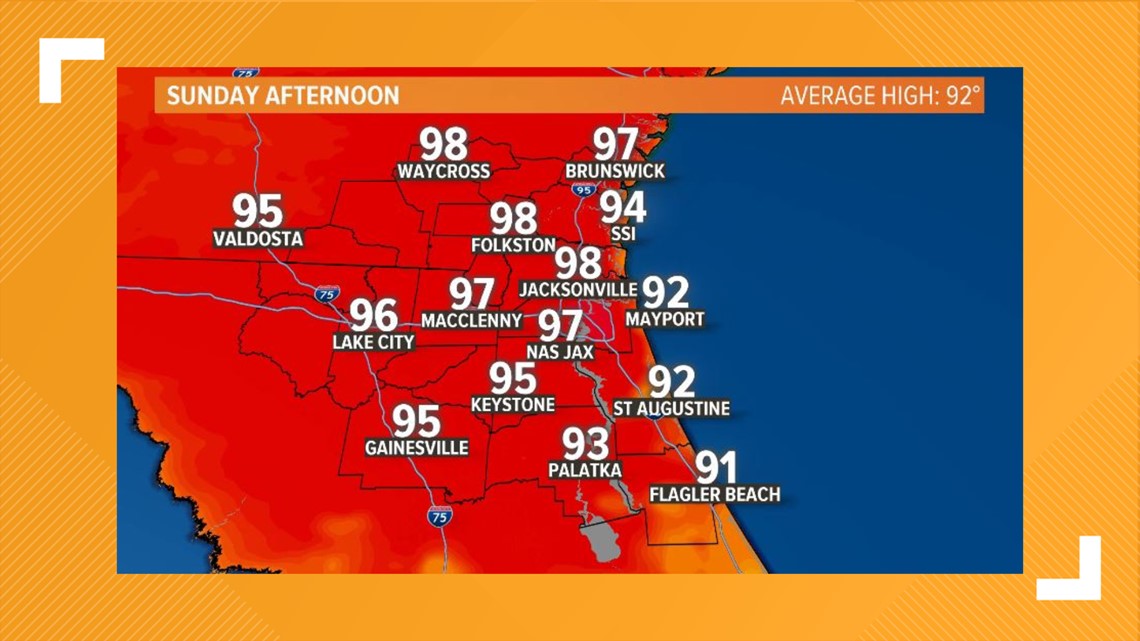 EXTENDED: Simply put, the dog days of summer are here. Mid to upper 90s will be the story for the majority of the upcoming week, at least through Wednesday. We'll slowly increase the chances for afternoon thunderstorms each day with more moisture increasing by later in the week.
TROPICS: Quiet for now - but as always, stay tuned to updates and be prepared as we head into the busier part of the season by late August to early October.