JACKSONVILLE, Fla. — The winter of 2022 through 2023 in Jacksonville has been one of the warmest on record. In fact, if you average the high temperatures in Jacksonville from the start of winter to the end of it can compare to previous years, it comes out as the second warmest one on record.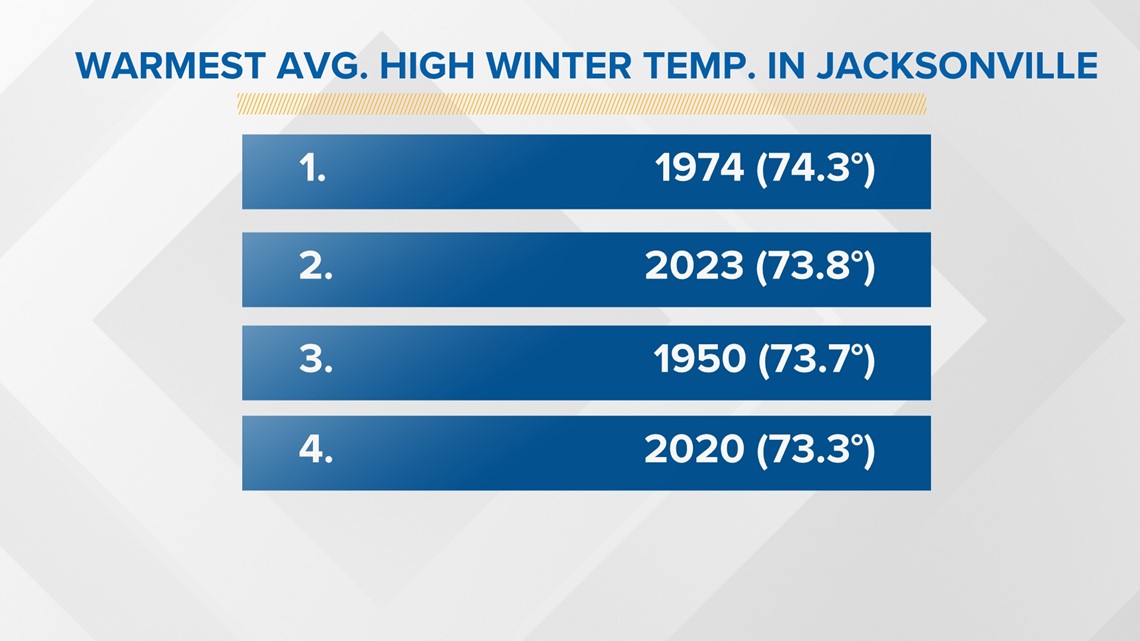 The month of February alone broke the record for most 80 degrees plus days in the city.
Since 1970, the average winter temperature in Jacksonville, Florida has risen 3.3 degrees. This warming trend is just a reflection of the global temperature rise of 1.8 degrees Fahrenheit since the late 1800s. Yet winters feel this warming trend more pronounced as winter temperatures in the arctic have risen at twice the rate of the global average, this had led to reduced sea ice and thus changes in winter weather patterns with a more pronounced meandering jet stream.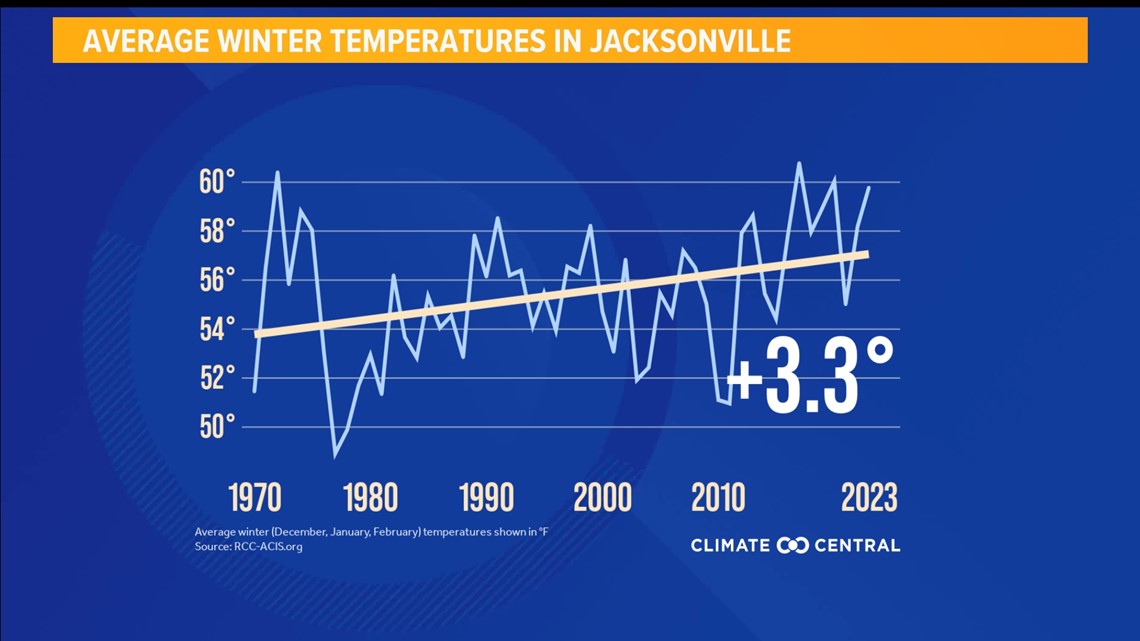 In short winters have become milder with shorter and less severe cold spells.