JACKSONVILLE, Fla. — While June 1 might seem like a ways away, we all know it'll be here sooner than we think.
Many of you might already be wondering -- What can we expect this year? How "bad" is it going to be? Will my family's September cruise be canceled?
Before we get too ahead of ourselves, let's remember that a lot can happen between now and June 1. So, many of the "predictions" out there have a lot of variables that can change. Including that from Colorado State University, where researchers are anticipating an above-average season with 16 named storms.
Instead, let's talk about what we know.
Sea-surface temperatures play a huge role in tropical cyclone development. Simply put, if the ocean isn't warm enough, a cyclone wouldn't be able to sustain itself.
The natural cycle is for sea-surface temperatures to be warmer in the summer and cooler in the winter. Yes, that's still the case but with our warmer-than-average winter (and recent winters) our oceans have not been able to cool down quite as much as they have historically speaking.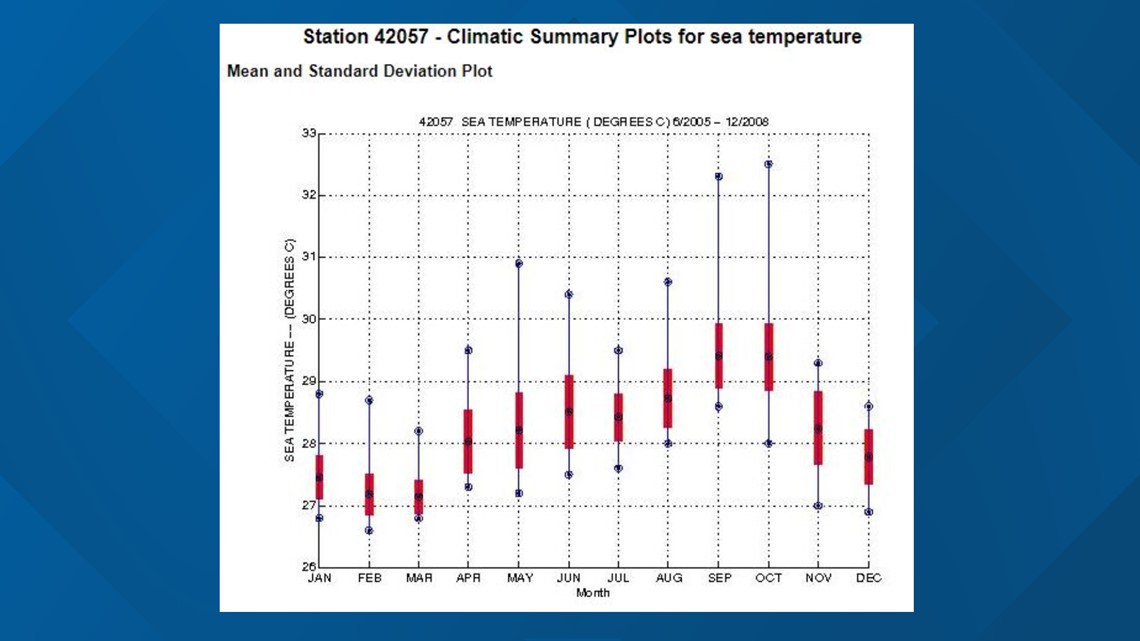 Let's take Buoy 42057 for example. It's located at 16.908N, 81.422W deep in the Caribbean Sea. At the end of meteorological winter, this buoy held a temperature of 82°. Now at the beginning of April, the water is still holding above 80°, with a reading of 82.2°.
This is roughly 1° Celsius above average for this time of year. While that might not seem like a lot, it is significant -- especially with this being a global trend rather than an isolated account. More heat, means more energy and 1° Celsius can go a long way.
There are many different patterns and oscillations we track across the globe, but one we often focus on for an active versus quieter hurricane season is El Nino and La Nina.
All signs are pointing toward a neutral El Nino year. An El Nino is the warming of the equatorial Pacific waters, these conditions create more unfavorable environment for hurricane in the Atlantic. The stronger vertical wind shear and trade winds, with greater atmospheric stability over the Atlantic basin, tends to limit cyclone development on our part of the world. However, with no or a neutral El Nino, combined with our warmer-than-average oceans, one would believe hurricanes should be able to form with more ease.
For starters, we know the list of cyclone names for the Atlantic basin. A few of them might be familiar to you, if you've lived in a hurricane-prone area for a while now. Some of those include, Bertha and Fay.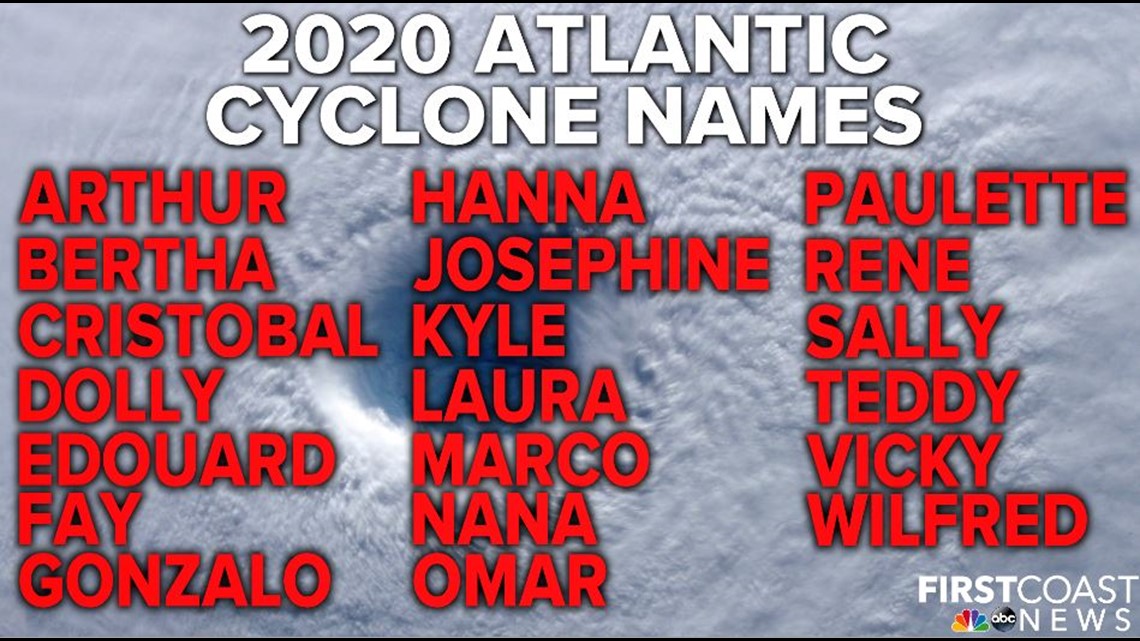 Hurricane Bertha in 1996 passed a few hundred miles east of the Florida coast, bringing a significant swell for Jacksonville surfers before slamming into the North Carolina coast with 105 mph winds on July 12.
Tropical Storm Fay in 2008 is known for its wacky track across the state of Florida and its very, very heavy rainfall. During the third week of August that year, Fay dumped up to 10 inches of rain and claimed at least four lives.
Neither of these cyclones names were retired, so here we are with them on the list this year. Recycled every 6 years.
With the information we have, what can we expect?
Time will tell. Prepare for the worst. Hope for the best.
All cliche, but true. The warmer sea-surface temperatures and warmer air temperatures will act as more energy and fuel for future storms. Not only that, but our window for cyclone development has seemed to increase with May storms becoming more frequent year after year.
Know your risks and have a plan because the Atlantic hurricane season will be here before we know it.