JACKSONVILLE, Fla. — A major traffic crash with injuries on I-95 shut down multiple southbound lanes at Airport Road for several hours Thursday evening.
The Jacksonville Fire Rescue Department responded to the crash around 3:11 p.m.
The crash involved multiple semi-trucks, approximately 35 vehicles and expanded a half a mile, JFRD said.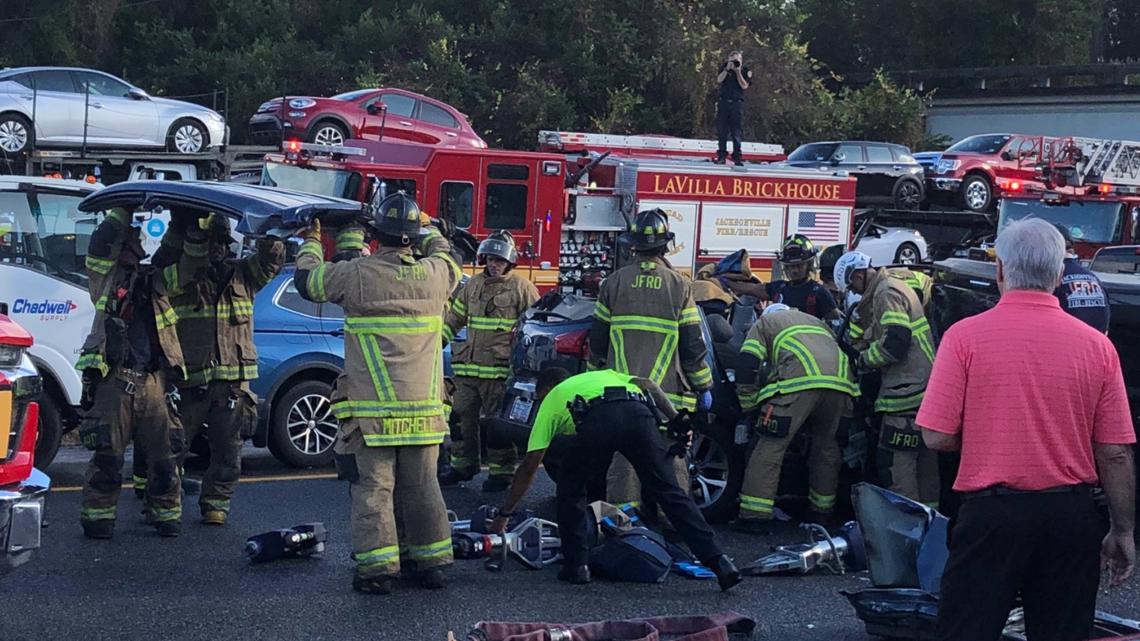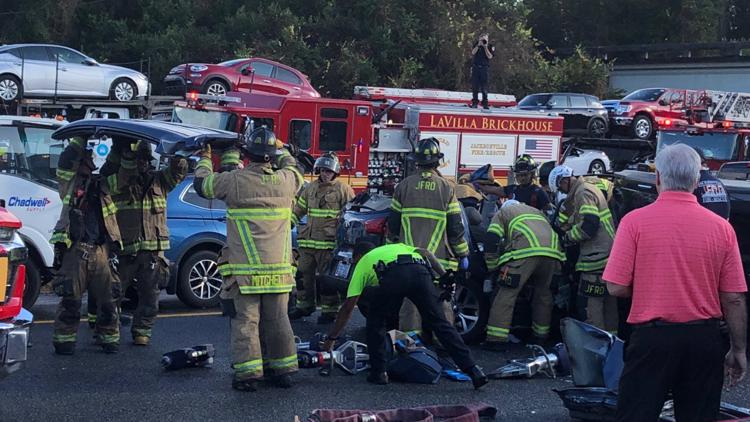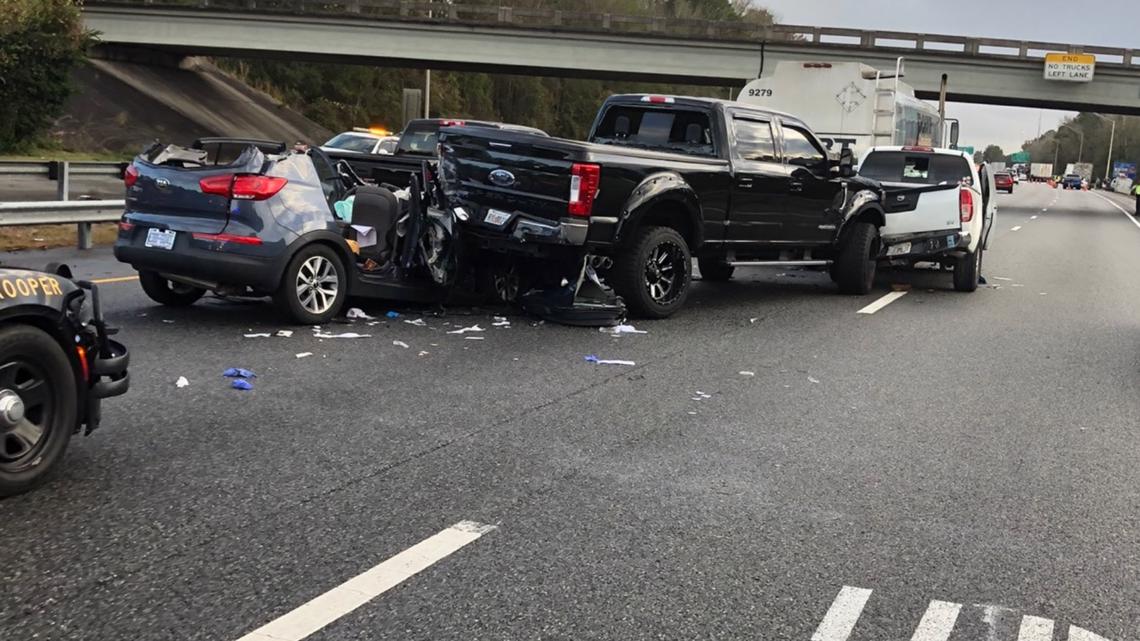 Authorities reported that 11 people were transported to the hospital for their injuries. There were no fatalities among those injured. Of those 11 people, two of the victims had to be pulled from their vehicles, JFRD said.
Traffic was backed up in both directions. As of 9 p.m., all southbound lanes have been reopened at Airport Road.
The Jacksonville Sheriff's Office assisted Florida Highway Patrol with its response to the crash.
First Coast News is working to learn how the crash happened.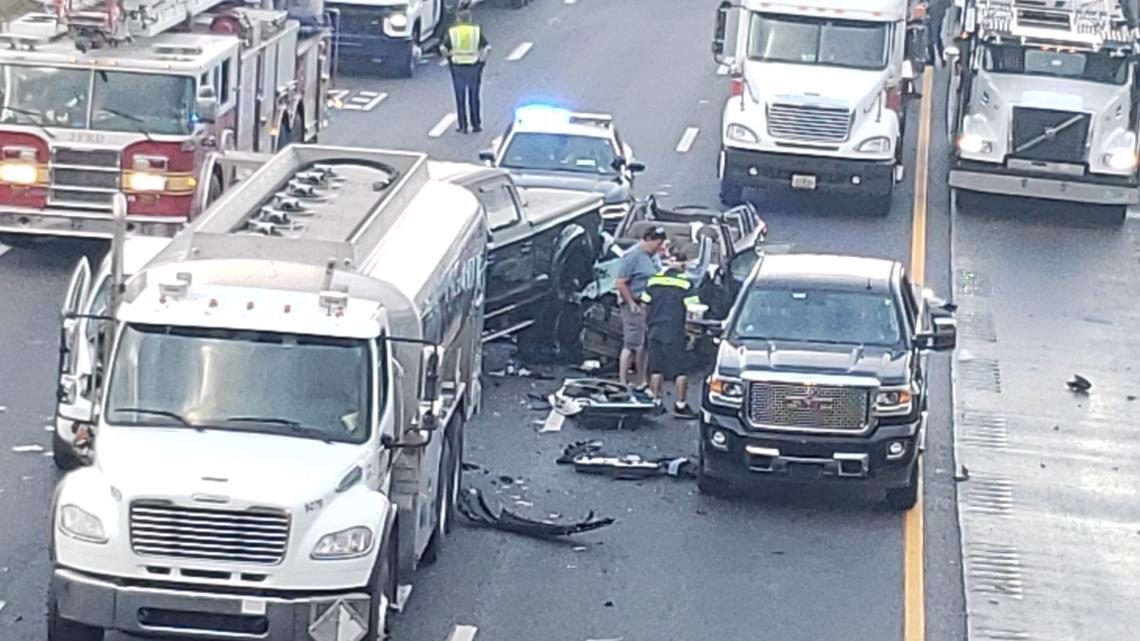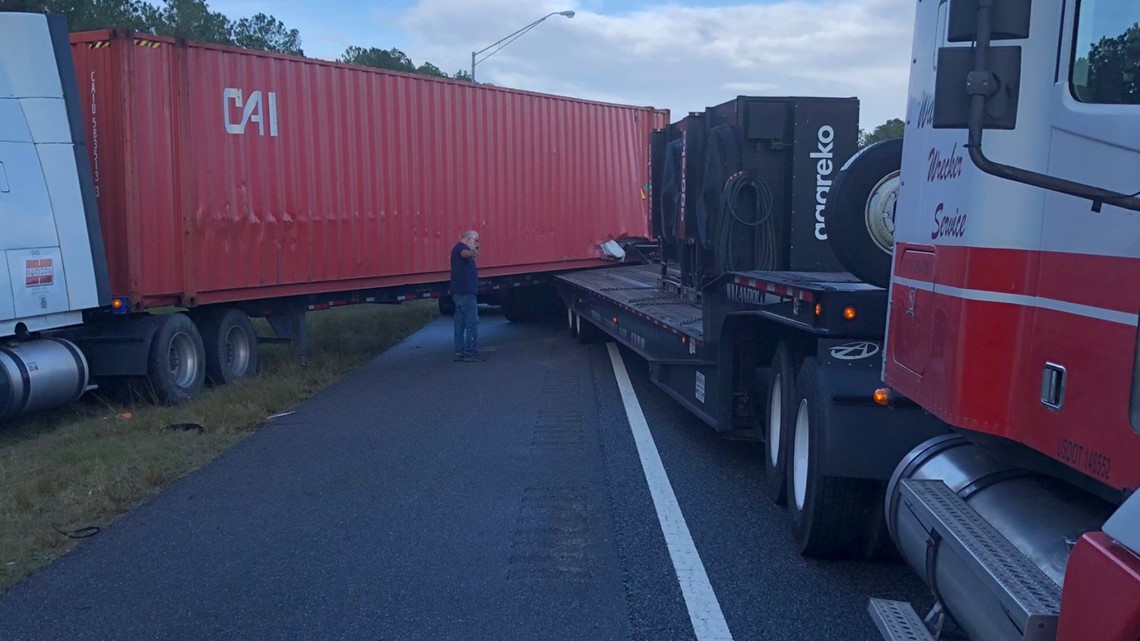 PHOTOS: FCN viewers share photos of major crash involving semi-trucks, 35 vehicles on I-95 in Jacksonville