JACKSONVILLE BEACH, Fla. — Sea turtle nesting season runs for another two months but there is some concern among homeowners in Jacksonville Beach that LED lights may be harmful to their survival.
Their natural migration is toward the ocean and not swimming pools, but that's exactly what's happening according to Casey Jones. In fact, he says, it's an environmental crisis.
"When they go the wrong way, there is a big reason why and the big reason why is light pollution," he told First Coast News.
Jones points to lights along First Street -- too harsh, he claims, for the turtles, causing them to become disoriented, which happened recently according to a report filed with the city.
"Every time they go the wrong way, every time they go to the street, every time they go in a condo pool, they are crying out and no one's hearing them," Jones said.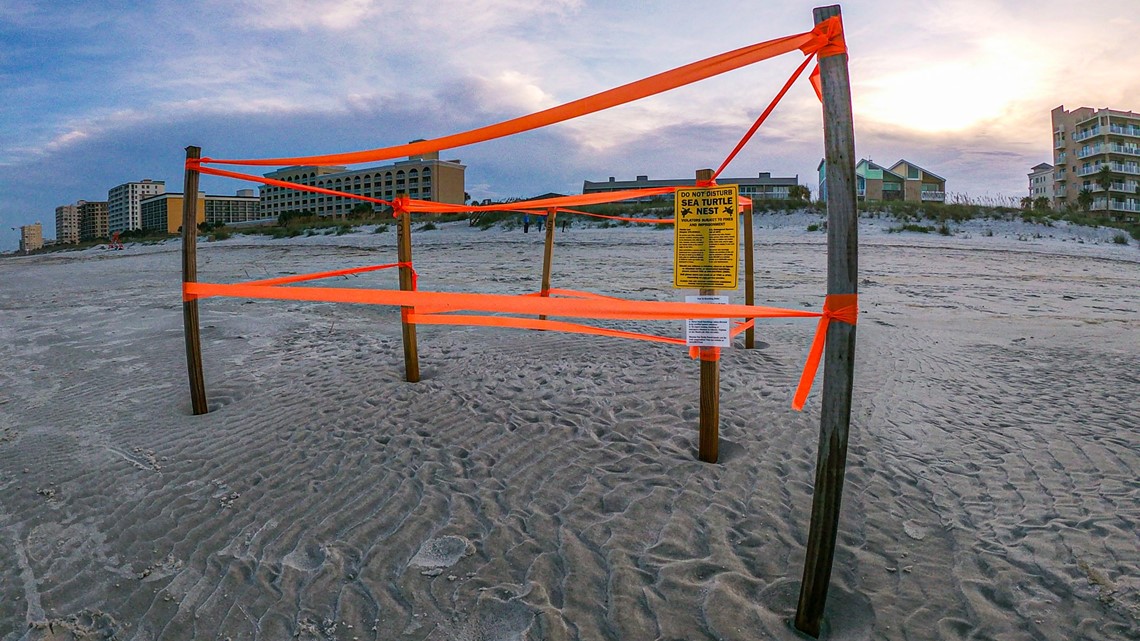 Jacksonville Beach city leaders told First Coast News that new, softer lighting has been ordered and will be installed before the start of the next nesting season.
"The federal government has their own protection act on these animals," Debbie said. "Yet, cities all across Florida, not even just here, all across Florida, have the option of how they want to protect them when science says turn off the lights, change the lights, lower the lights and it makes a difference."