JACKSONVILLE, Fla.- It may be the most important game, at least in terms of the standings, in the history of the Jacksonville Armada.
The three-year-old franchise hosts cross-state rival the Miami FC Saturday night at Hodges Stadium at the University of North Florida in what is a battle for first place in the North American Soccer League (NASL).
The Armada stands in second place, two points behind Miami, in the spring season standings. Wins in the NASL are worth three points, so a victory would vault Jacksonville to the top of the eight team table.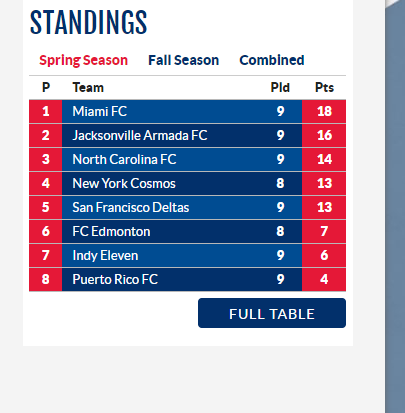 "There is no doubt, this is a meaningful game for everyone. It is the type of game we as coaches and players want to be involved in, and it is the type of game we are proud to bring to UNF Stadium and to our fans." Armada coach Mark Lowry said in an e-mail to fans, imploring them to buy tickets for the game.
We can't back down now... it's a #FightForFirst this Saturday against @TheMiamiFC! #MarchToNovember🏆 #ThursdayThoughts pic.twitter.com/CdA71n3rck

— Jax Armada FC (@JaxArmadaFC) June 1, 2017
The Armada has only lost one match so far this season and is undefeated at home (4 wins, 4 draws, 1 loss overall in the 16 game spring season). The NASL plays two 16 game seasons, with the spring season champion guaranteed a spot in the playoffs at the end of the year.
The Armada has not lost since moving from the Baseball Grounds of Jacksonville to UNF before this season. This year, the team is owned by the league as the search for new ownership continues. The franchise's founder, Mark Frisch, sold the team to the league this past offseason.
Saturday's game kicks off at 7 p.m. Tickets for the game can be purchased here