TOKYO, Japan — Perhaps the world's next sprint star wasn't so hard to find after all.
He's Andre De Grasse, the Canadian who ran his first sprint in baggy basketball shorts and borrowed spikes, and now has an Olympic gold medal in the 200 meters.
De Grasse powered past a pair of Americans — Kenny Bednarek and the favorite, Noah Lyles — to finish in 19.62 seconds and take one of the titles that Usain Bolt had owned for the last three Olympics.
It ends a string of close calls for the 26-year-old and fills out a medal collection that was only missing a gold. De Grasse won bronze four nights earlier in the 100 to go with the third-place medal he took in Rio de Janeiro, as well.
He also won a silver in the 200 there, though his stay in Brazil is best remembered for the time he had the audacity to mess with Bolt.
It was a semifinal race and the two were far ahead of the field and easily going to make the medal race. But De Grasse kept pushing. It forced Bolt to kick things back into overdrive.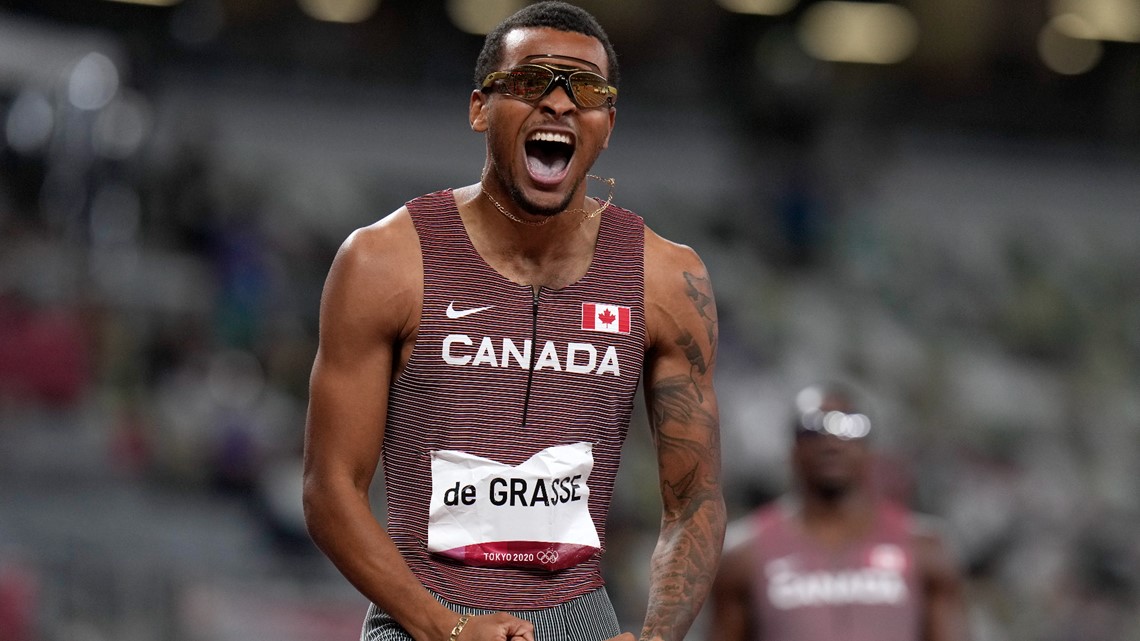 Bolt won the race but playfully wagged his finger at De Grasse. The moment went viral, and Bolt insisted he wasn't pleased. He came back to blow away De Grasse in the final, by nearly a quarter second, but the champion suggested the extra energy didn't help in his futile quest to re-set his world record of 19.19.