JACKSONVILLE, Fla. -- Allen Robinson can name all 10 wide receivers who were selected before him during the 2014 NFL Draft. Those names have motivated him throughout his career.
His NFL draft weekend was supposed to be a dream come true. Instead, it became another chip to put on his broad shoulders.
"It fuels me a lot," Robinson said during an interview with First Coast News on Thursday. "It's something that's always fueled me. But for me, that's kind of been my situation, my storyline since Day 1."
After producing 97 receptions for 1,432 receiving yards and six touchdowns during his junior year at Penn State, Robinson thought he would be selected in the first round.
He had put together a strong college resume, endured the rigors of the NFL Combine and spoke with several teams looking to prioritize the wide receiver position during the selection process.
However, his fascination with the first round turned into frustration after he was continually passed over.
"I thought I was going to go on the first day," Robinson said as he reflected on his draft experience.
"I had meetings with a couple of teams that week, actually a couple of days before the draft, at my home. So I had met with a couple of teams then, so I thought I was going to go the first day. I didn't go on the first day so I was a little bit frustrated."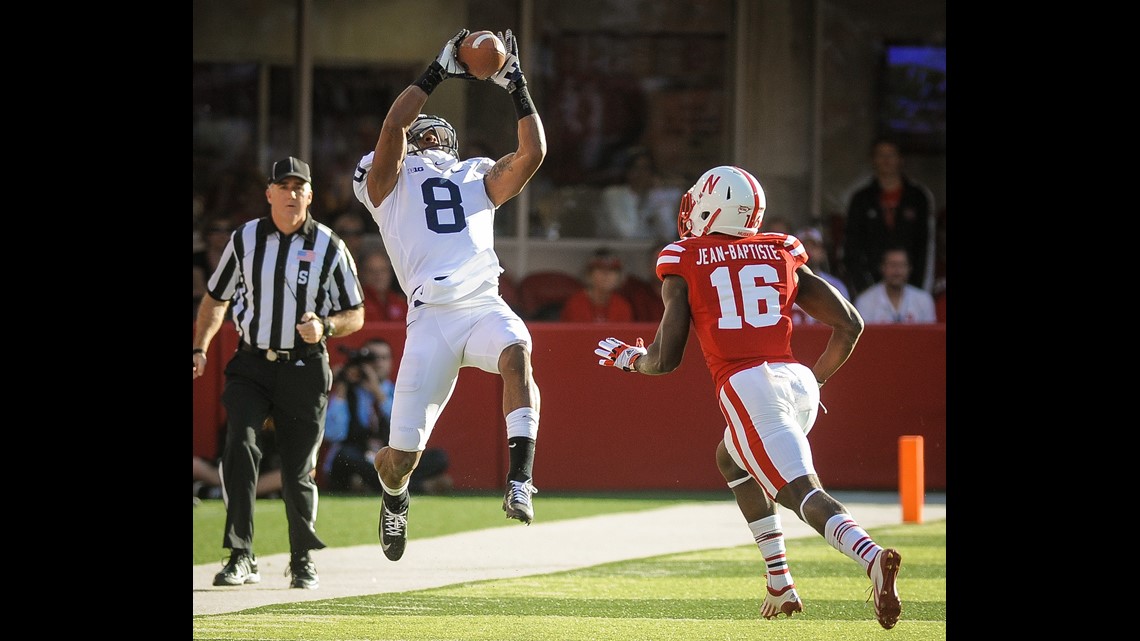 Robinson's anger turned into angst on the second day of the draft.
While it's easy to link players to team needs in the first round, draft boards can drastically change following the first 32 picks. Confusion sunk in for Robinson, as several wide receivers were selected before him.
"Once you get past that first day, you kind of have no idea what team you're going to go to," Robinson said.
"On the first day, I thought I could potentially go at the end of the draft to like Carolina or something like that, but once the second day hit, I didn't know. Oakland drafted [quarterback Derek Carr] and that was a team that had a possible interest in a wide receiver. The Seahawks drafted Paul Richardson, the Broncos drafted Cody Latimer, the Jaguars drafted Marqise Lee, Green Bay drafted Davante Adams, so at this point, I had no idea."
Robinson was hosting a draft party that weekend. He eventually left the festivities out of frustration.
"I was kind of all over the place mentally," Robinson recalled.
Disillusioned with the process at that point, Robinson needed some space. Instead of watching the draft on television with his friends and family, he spent the rest of his pre-NFL life on his phone.
The move to his mobile device turned out to be a solid choice. Robinson received the call of a lifetime shortly after he decided to scroll through draft coverage on his phone.
"I'm tracking the draft on my phone and then as I looked, the Colts pick came up and my phone rang," Robinson said.
"It was [Jaguars general manager] Dave Caldwell and [he] said they were drafting me. After I got off the phone with him, I called my agent [because] I was confused because the Jaguars weren't picking until the third round. He explained they had traded up [to draft me]."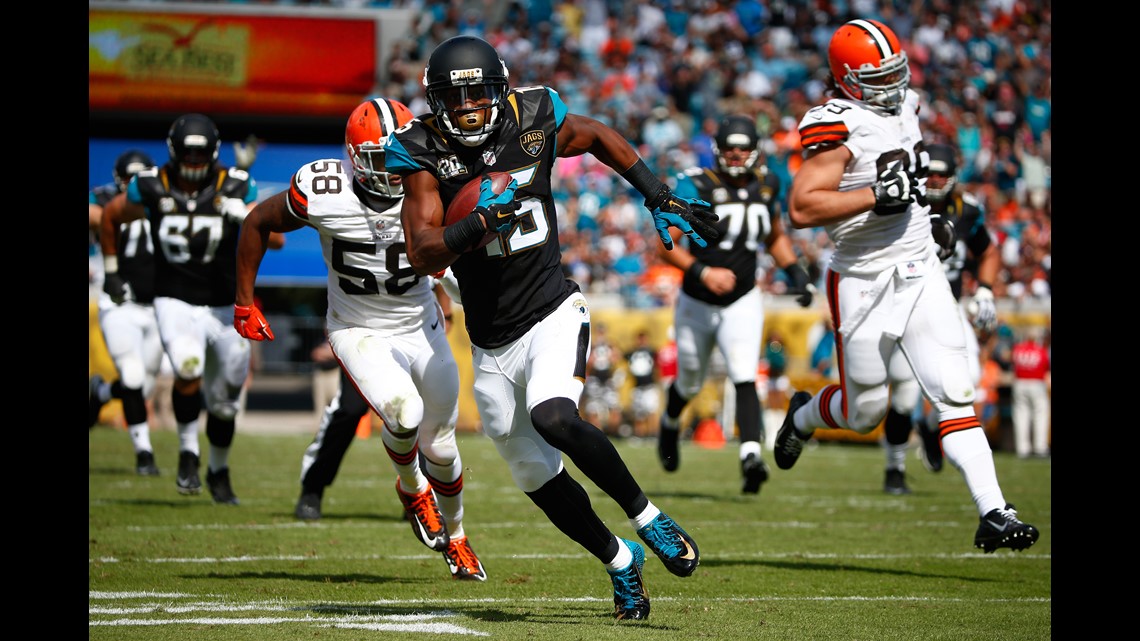 Robinson didn't expect Jacksonville to select him after the team picked Marqise Lee earlier in the second round.
The receiver barely spoke with the Jaguars prior to the draft.
"I had never been to Jacksonville," Robinson said.
"I didn't know too much about the Jaguars. I had one meeting prior with them [before the draft] but that's what got the ball rolling. For me, it was a time where I could come in and play right away so to have that opportunity was pretty good for me."
Robinson joined a team that had overachieved with a 4-12 record in 2013. The cupboard was pretty bare, especially at the wide receiver position.
The then-rookie felt overlooked as the 61st pick in the draft. He set out to prove himself with the extra playing time in Jacksonville.
"I've always kind of been that person who has had that chip and has had to really actively elevate [my] game," Robinson said.
"I've never been the overrated guy. I've really had to push the envelope to kind of show my ability and show what I could do."
Robinson wasn't alone in his "prove them wrong" endeavors. He was joined by Lee and undrafted wide receiver Allen Hurns.
All three receivers dealt with adversity before joining the Jaguars. The trio worked together to excel as a unit throughout their first year in the league.
"I think the biggest thing about it was and what was so special about it was that me, Allen Hurns and Marqise Lee all came in the same class, all as receivers," Robinson said.
"But [there] was never any type of turbulence when it came to our relationship as players in one room all coming in as rookies, trying to get the same goal accomplished and that [was] to get the ball and make plays."
Hurns had a relationship with then-offensive coordinator Jedd Fisch from their time together at the University of Miami. Hurns helped Lee and Robinson learn the system while he fought to earn a roster spot.
"As a player who was undrafted, me and Marqise Lee both being second-round draft picks, [Hurns] didn't have to do that at all," Robinson said.
Robinson's rookie season got off to a strong start but a foot injury would end up costing him the final six games of the year. Robinson and Lee bonded over their injury woes as their rookie season came to a close.
Robinson, Lee and Hurns have remained close throughout their four years in Jacksonville. Robinson believes the trio has a lifelong friendship.
"I think that [bond has] always been special since we've been here," Robinson said. "We've had that great relationship to where we've tried to help each other get better with everything."
Robinson showed promise as a rookie.
Prior to suffering a stress fracture in his right foot, he was the team's leading receiver. He produced 48 catches for 548 receiving yards and two touchdowns during his first NFL season.
His rookie production would be a sign of things to come, as Robinson transitioned from overlooked rookie to Pro Bowl wide receiver in his second season.
Part 2 of 'The Evolution of Allen Robinson' will focus on the wide receiver's second and most productive NFL season.