JACKSONVILLE, Fla. -- Growing up in Cameron, Texas, Jaguars wide receiver Dede Westbrook saw his mother struggling to provide for him and his three siblings. Those struggles eventually led to a tearful conversation between then-12-year-old Westbrook and the family's matriarch.
That conversation would change the course of Westbrook's life as he aspired to build a better situation for himself and his family.
"I was in my bedroom and I heard my mother crying in her room and I went to check on her around three-something in the morning and she had a bill in her hand," Westbrook recalled to First Coast News last week during mandatory minicamp.
"She was crying and saying pretty much that she wasn't going to be able to pay the light bill and the lights were about to get cut off. Then she made me make a promise to her that night in the room, pretty much stating that 'Dede, whatever you do, I want you to go crazy with everything that you do, no matter where life takes you.'"
"Go Crazy" has been a source of motivation for the wide receiver since he made that early morning promise to his mother. He used the term to fuel him as he earned his bachelor's degree from the University of Oklahoma, contended for the Heisman Trophy and was selected in the fourth round of last year's NFL Draft.
Westbrook's family motto also led to the launch of a clothing brand. The young playmaker has stepped into the fashion industry with a goal to inspire those who wear his clothing.
The "Go Crazy" brand is still in its infancy but Westbrook has lofty goals for his motivation tool.
"I know that there are young kids out there with stories similar to mine or worse stories than me and I want to mentor the youth, motivate them and show them there is an outlet," Westbrook said. "For example, there could be a one-word phrase or many more things that can help you get out and go and do something that best fits you or helps you in life."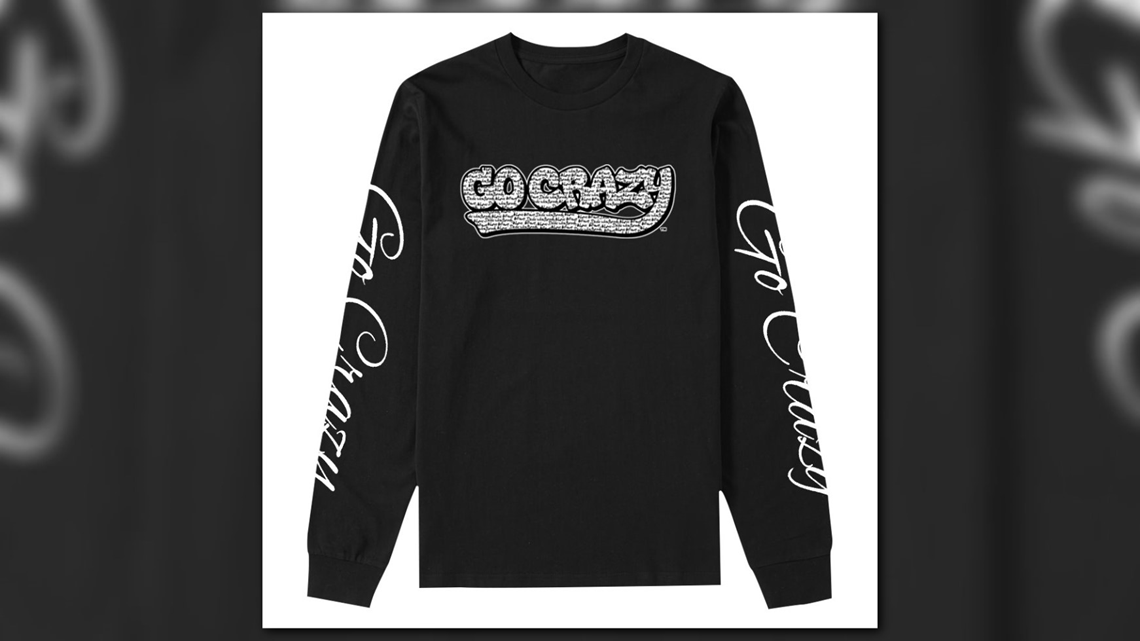 For Westbrook, the message behind "Go Crazy" is about putting your best foot forward, regardless of the situations you may face in life. Westbrook thinks about the phrase every day and uses it on-and-off the field.
Following last week's mandatory minicamp, Westbrook set up events to speak with local children in his hometown about their respective futures with "Go Crazy" as his mantra.
"That's pretty much where I'm going to start and spread the message of what it means and where it comes from," Westbrook said. "And hopefully from that point forward, the young guys can understand and I feel like later on, I want to counsel the youth when I'm all done with football because I feel like kids don't listen unless you've been through what they've been through."
While Westbrook isn't dwelling on retirement this early in his NFL career, he does have some post-football career goals already established. Along with growing his fashion brand, Westbrook wants to inspire the youngsters in his hometown.
"Because at the end of the day, I come from a small town, the population of my hometown is 5,000 people," Westbrook said. "I'm the first person ever from my city to go and play in the National Football League ... When I told everybody I wanted to become a professional ballplayer, people were like 'Dede, what's the odds? Nobody has done that before,' so whenever I go back home, they call me the hometown hero ... Of course, now kids see me and they think that can do it as well but I want to be the voice that tells them that they can."