This week's Jaguars Mailbag features questions about Wednesday's supplemental draft, the running back position and more.
@IrishJaguar asks: Will the Jaguars be involved in tomorrow's supplemental draft? Should they be?
Mike Kaye: While the defensive group is impressive and a running back is eligible on offense, it's hard to see the Jaguars spending a future draft pick on a prospect without giving that player a full offseason to prepare for their rookie season. The group also has its off-the-field issues, which is part of the reason why the prospects are available at this point in the offseason.
Of the group, Western Michigan cornerback Sam Beal and Mississippi State safety Brandon Bryant, are probably the most appealing.
Beal is being projected as a third-round pick and that seems like a lot to invest in a player who will be coming in completely blind during his rookie training camp. The Jaguars want to win now and assuring a roster spot to Beal while he's still learning seems counterproductive to their approach.
Bryant is probably going to be a sixth or seventh-round pick. That price makes a bit more sense as the team can house him for training camp and the offseason and if he can't make the roster, they can probably put him on the practice squad following final cuts. However, the Jaguars have a pretty deep group at safety at this point, as the depth chart features Tashaun Gipson, Barry Church, Cody Davis, Don Carey, Ronnie Harrison and Jarrod Wilson.
If the Jaguars can avoid spending future picks on supplemental prospects, the team should pay attention to which players make it to free agency. If a player like Virginia Tech cornerback Adonis Alexander makes it past the selection process, the Jaguars should try to sign him as he fits the "big corner" physique the team likes.
2018 NFL Supplemental Draft: Taking a look at all four prospects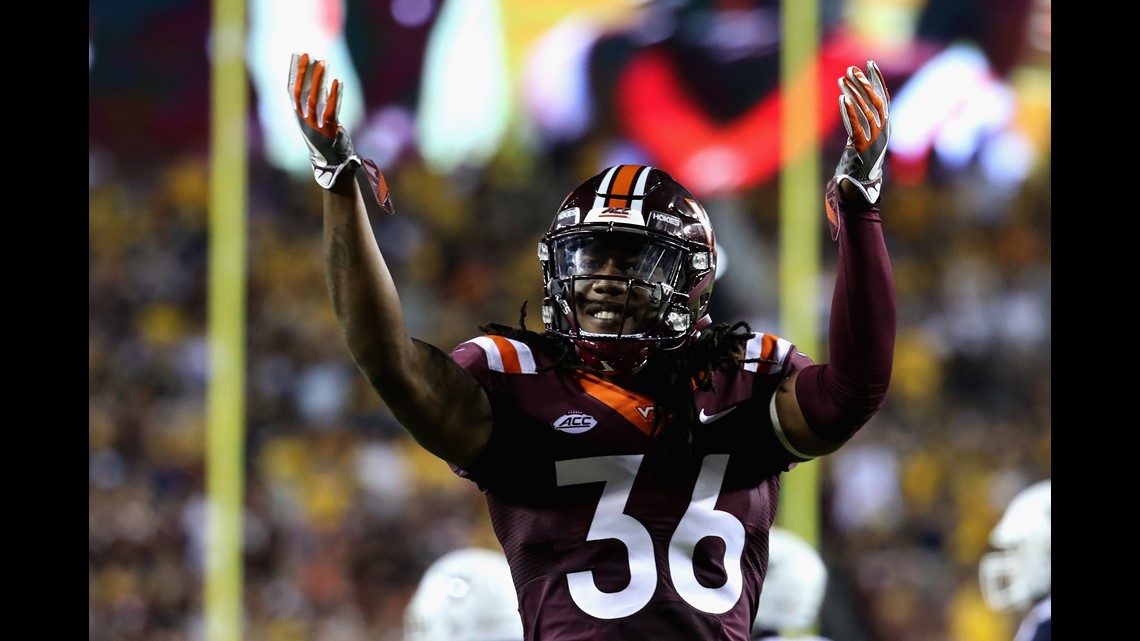 Ryan O'Bleness asks: With several veteran running backs still on the free agent market, and only three players that are "locks" on the roster at the position, do you see the Jaguars adding another tailback for training camp?
MK: I think the Jaguars could invest in the running back position, if not before training camp, then during practices. Names like DeMarco Murray, Alfred Morris and Orleans Darkwa are out on the market and could - in theory - fit into the Jaguars' ground-and-pound attack. While the Jaguars could use an extra bruiser between the tackles, they could also look for a lead blocker at fullback.
The three-player "lock" group is actually a pretty good number heading into training camp. The locked trio leaves room for a fourth back to make his case. If the Jaguars pass on bringing in a back, they clearly feel confident in the group of Leonard Fournette, T.J. Yeldon, Corey Grant, Brandon Wilds and Tim Cook.
DOWNLOAD: The free First Coast Football App for Jaguars stats, scores, analysis, stories and more
@JaxJaguar95 asks: Do you think the Jaguars will sign Dante Fowler Jr? If so, for how much?
MK: I think the Jaguars will pass on paying Fowler during training camp and the preseason. The team declined to pick up his fifth-year option in May and he was sidelined throughout the offseason program with an undisclosed injury. The Jaguars would be wise to see how Fowler plays in his third season removed from an ACL tear.
On the flip side, Fowler may want to bet on himself after he produced 10 sacks in 19 games (including the playoffs) last year. Still only 23, Fowler has upside and he is currently being used as a rotational pass rusher. Perhaps Fowler has the ambition to be a starter in a defense that's built around him. If he has another promising year, he may be able to find that fit and added cash elsewhere.
Follow Mike Kaye on Twitter: @Mike_E_Kaye.