Day 3 of the NFL Draft is underway in Dallas.
This LIVE BLOG will be constantly updated with draft news that impacts the First Coast. From Jaguars' picks to local athletes, we will keep track of all the big moves during the selection process.
DOWNLOAD: The free First Coast Football App for Jaguars stats, scores, analysis, stories and more
Jaguars select former LSU WR D.J. Chark with the 61st pick in the NFL Draft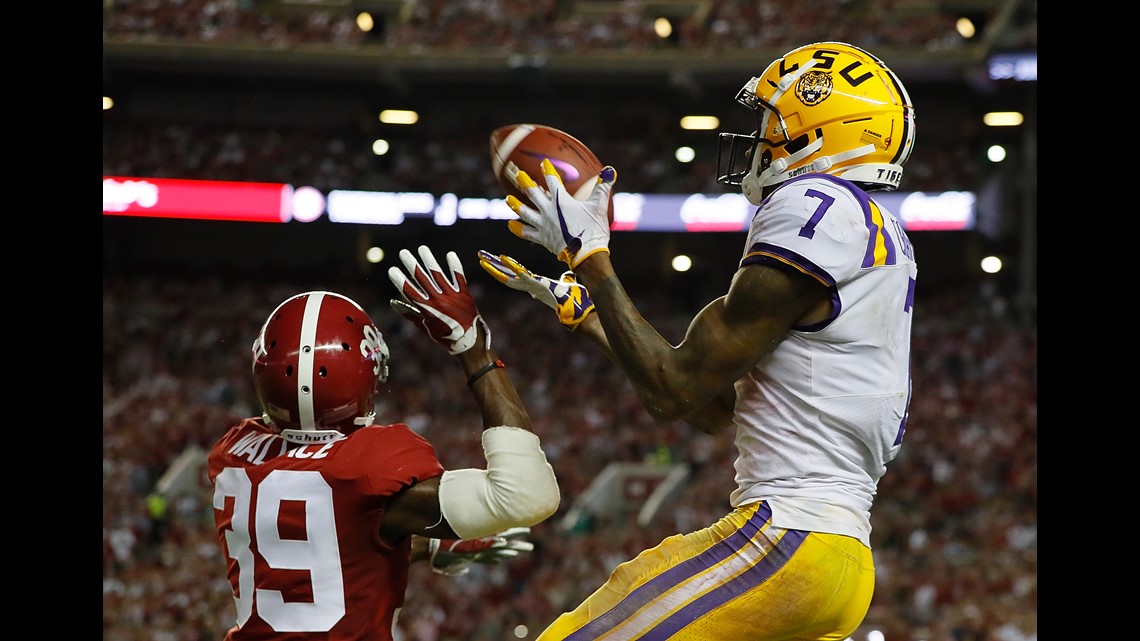 JAGUARS' DRAFT PICKS
First Round: 29th overall: Taven Bryan, DT, Florida
Second Round: 61st overall: DJ Chark, WR, LSU
Third Round: 93rd overall: Ronnie Harrison, S, Alabama
Fourth Round: 129th overall: Will Richardson, OT, NC State
Sixth Round: 203rd overall: Tanner Lee, QB, Nebraska
Seventh Round (2): Leon Jacobs, LB, Wisconsin (230th overall), Logan Cooke, P, Mississippi State (247th overall)
Jaguars draft Alabama safety Ronnie Harrison with their third-round pick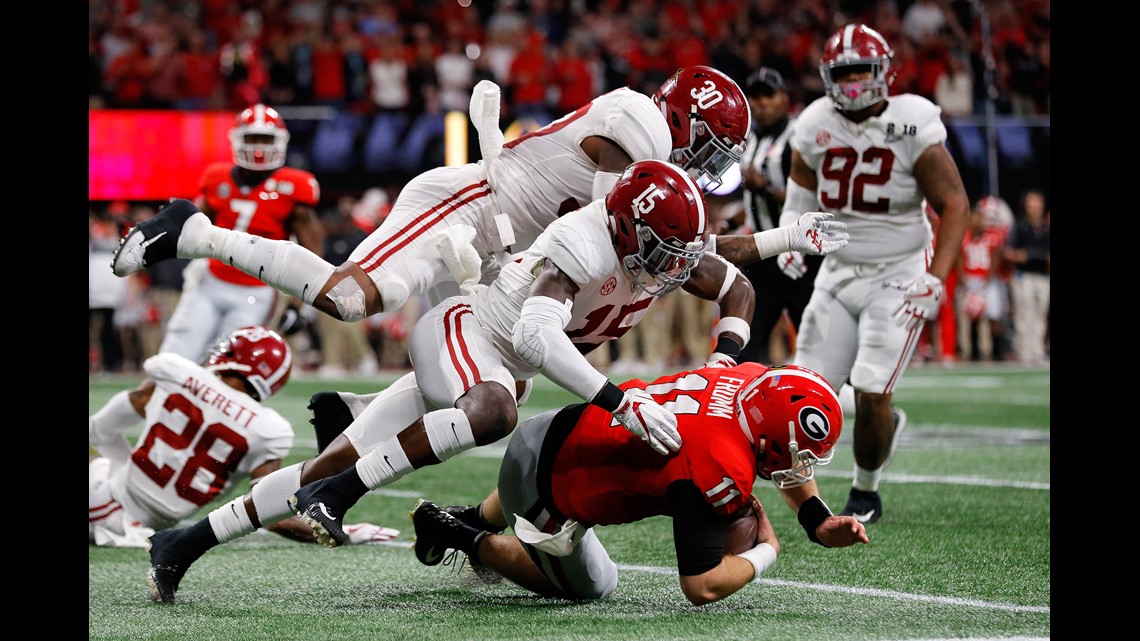 LOCAL ATHLETES
First Round, 25th Overall: Hayden Hurst (South Carolina, Bolles School), TE, Baltimore Ravens
Third Round, 82nd Overall: Tracy Walker (Louisiana-Lafayette, Brunswick High School), S, Detroit Lions
Fourth Round, 136th Overall: Marquis Haynes, (Ole Miss, University Christian), LB, Carolina Panthers
Seventh Round, 224th Overall: Javon Wims, (Ed White), Georgia, WR, Chicago Bears
Seventh Round, 234th Overall: Andre Smith (Trinity Christian), UNC, LB, Carolina Panthers
Seventh Round, 242nd Overall: Kendrick Norton (Trinity Christian), Miami, DT, Carolina Panthers
FLORIDA GATORS
First Round, 29th Overall: Taven Bryan, DT, Jacksonville Jaguars
Second Round, 56th Overall: Duke Dawson, CB, New England Patriots
Fourth Round, 105th Overall: Antonio Callaway, WR, Cleveland Browns
Fifth Round, 173rd Overall: Johnny Townsend, P, Oakland Raiders
Sixth Round, 184th Overall: Marcell Harris, S, San Francisco 49ers
FLORIDA STATE SEMINOLES
First Round, 17th Overall: Derwin James, FS, Los Angeles Chargers
Third Round, 75th Overall: Derrick Nnadi, DT, Kansas City Chiefs
Fourth Round, 127th Overall: Rick Leonard, OT, New Orleans Saints
Fourth Round, 130th Overall: Josh Sweat, DE, Philadelphia Eagles
Seventh Round, 250th Overall: Ryan Izzo, TE, New England Patriots
Seventh Round, 253rd Overall: Auden Tate, WR, Cincinnati Bengals
GEORGIA BULLDOGS
First Round, 8th Overall: Roquan Smith, LB, Chicago Bears
First Round, 23rd Overall: Isaiah Wynn, T/G, New England Patriots
First Round, 31st Overall: Sony Michel, RB, New England Patriots
Second Round, 35th Overall: Nick Chubb, RB, Cleveland Browns
Third Round, 66th Overall: Lorenzo Carter, DE, New York Giants
Seventh Round, 224th Overall: Javon Wims, WR, Chicago Bears
Follow Mike Kaye on Twitter at @Mike_E_Kaye.
PHOTOS: New Jaguars offensive tackle Will Richardson