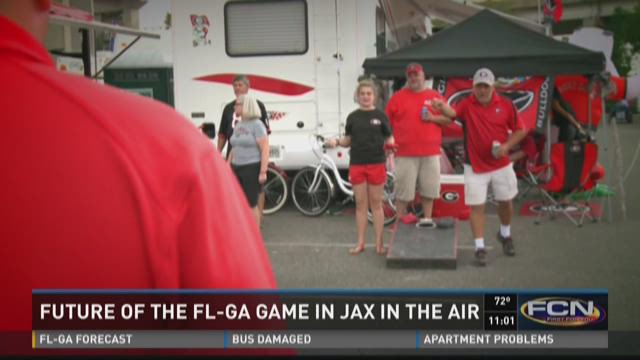 JACKSONVILLE, Fla. -- This year there is something more important than who wins the Florida-Georgia game and it's being done behind closed doors.
The annual game brings in more than $30 million a year for the City of Jacksonville.
"If there is something that is a part of Americana, this is a part of Jacksonville-cana," said Rick Catlett, president of the Jacksonville Sports Council.
For more than 80 years, the Florida-Georgia game has called Jacksonville home. "It is where it belongs and where it needs to stay," said Bulldogs fan Chris Lucero.
"It doesn't matter what colors you wear, the ugly red and black or the pretty orange and blue, when we meet up it is all family when we come down here," said Chip Moore, a Gators fan.
Catlett says because this year's mayoral election fell around the time of negotiations, he believes it was not a priority for the former mayor who was running for re-election. "The city would have normally started negotiations last year and had it done by this time," he said.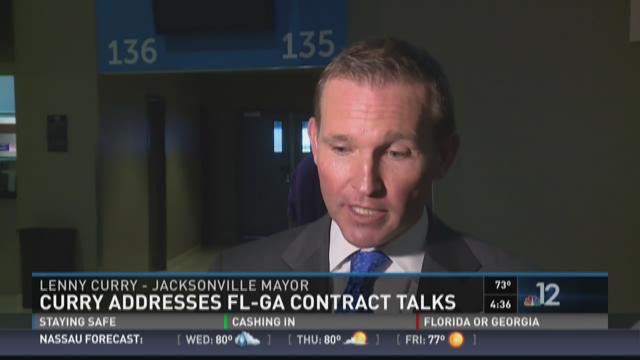 Mayor Lenny Curry told First Coast News one of his priorities from day one has been keeping the game in Jacksonville.
"Some of the first calls I made the day after I was elected were to the athletic directors of both universities. The tradition with this game in Jacksonville starts in 1933. I've been attending this game since the 1980s," Curry said. "It's staying in Jacksonville. We'll make sure of that."
Former Mayor Alvin Brown's spokesperson released this statement to First Coast News:
"Throughout his time in office, Mayor Brown prioritized the attraction and retention of major sporting events like the Florida-Georgia game because of their favorable economic impact in the community. The administration viewed Florida-Georgia as more than a game, but a bigger part of the Jacksonville tradition and a very strong selling point to grow business and opportunity for the city."
Dave Herrell, who heads up sports and entertainment for the city, says right now time is of the essence because the contract ends after next year's game. "We have been meeting for weeks and weeks and months and months," said Herrell.
A new football stadium is being built in Atlanta for the Falcons. First Coast News asked the Falcons if the team plans to try to get the game moved there.
The team told First Coast News, "We are always interested in attracting events that have local, regional, national and international significance, and the Georgia-Florida game would fall into that category. Whether or not that is a possibility is premature and unknown at this time."
Herrell says they are going to do everything they can to keep the game in Jacksonville.
"It is really a treasured asset for us, so obviously we know that there will be other markets that have interest. From our perspective, we want the two institutions to know that Jacksonville cares about having them here and we are going to deliver to their universities."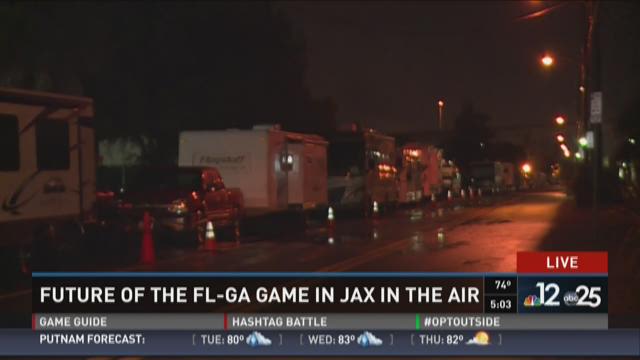 There has been some concern over a seating issue when it comes to the future of EverBank Field.
The Jaguars plan to make more renovations, including removing seating. The city is contractually obligated to make sure the stadium can hold more than 82,000 fans. It's something that Catlett says he knows the city will come through on.
"The Jaguars and the city will be able to work it out so that there is no change in seating capacity. That is the one thing that the schools are requiring is that there is no change in seating," said Catlett.