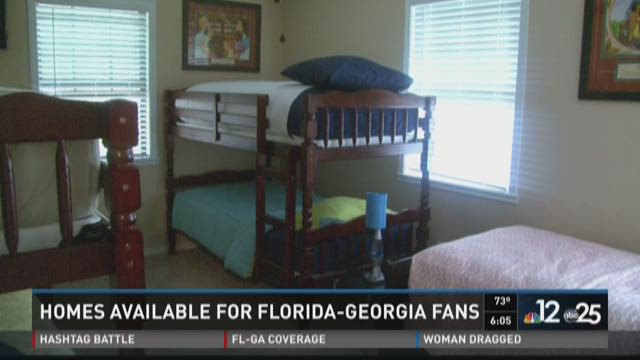 JACKSONVILLE, Fla. -- The Florida-Georgia game at EverBank Field is taking shape as all temporary seating in the end zones is expected to be in place by Thursday.
The city says its game plan for this weekend's big game is a winner with months of preparation for the college football showdown paying off.
Mayor Lenny Curry, a Gator alum, says this year's game has so much at stake for each team as each are in the running to win the Eastern Conference.
The city during a news conference asked that fans arrive early for the game, preferably five hours before kickoff, so police can shift their attention to pedestrian traffic closer to kickoff. The gates open at 1:30 p.m. with kickoff at 3 p.m.
Also, fans are reminded it is not a bad idea to snap a picture of their parking spot because too often people lose track of where they parked.
"Use a telephone to take pictures of location, address some landmark so that we if get lost can show an officer," said Lt. Jeff White who is involved in game day operations.
The annual game is a big event for the city as it draws 82,000 fans to the stadium for the annual showdown.
The game is big for local businesses and creates opportunities for homeowners as well.
Annette Craig is advertising her three-bedroom home on the Westside which she believes is a perfect fit for any out-of-town fans needing a place to stay.
"Bedrooms sleep about nine people. Have a theater room, nice kitchen, nice deck," said Craig, who has never before made the home available the weekend of Florida-Georgia.
She is asking $1,200 for two nights and has had some inquiries, but no takers just yet.
The city's current contract for the game expires after next year's game. Jacksonville and both schools are still talking about working out an extension.