JACKSONVILLE, Fla. — We thought last year might've sealed the deal, Tony Boselli was left just out of the 2020 Hall of Fame class. This time around he is hoping for luck in the sunshine state during Super Bowl weekend in Tampa. Boselli is one of 15 stars who were named finalists. Peyton Manning and Charles Woodson headline the 2021 class.
This is the fifth consecutive year Boselli has been a finalist. The knock on Boselli's resume has been the length, only playing seven seasons with the Jaguars.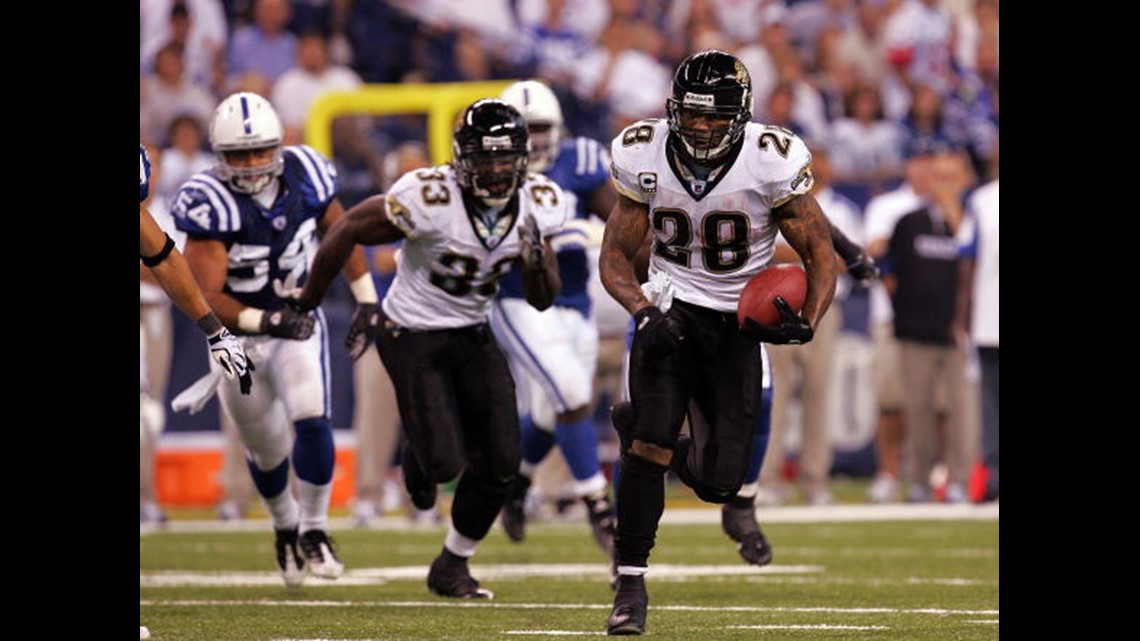 Tony Boselli was almost not alone as the only Jaguars member to be named a finalist, Fred Taylor was selected as a semi-finalist in his first year eligible. Many thought Taylor would be named a finalist, playing eleven seasons with the Jaguars.
Also a finalist for a second straight year: Green Bay Packers legend, LeRoy Butler. The originator of the "Lambeau Leap" and Jacksonville-native played high school football for the legendary Corky Rogers, prior to an illustrious career at Florida State. Butler was named an All-Pro four times and named to four Pro Bowls in his 12-year career.
Among the other, 13 finalists include MVP and two-time Super Bowl champion Peyton Manning; nine-time Pro Bowler Charles Woodson; and six-time Pro Bowler Calvin "Megatron" Johnson.
The five members of the 2021 Pro Football Hall of Fame class will be announced February 5, 2021. The Pro Football Hall of Fame committee will meet virtually this year, due to the COVID-19 pandemic.
The 2021 Modern-Era Player Finalists with their positions, years and teams:
Jared Allen, Defensive End – 2004-07 Kansas City Chiefs, 2008-2013 Minnesota Vikings, 2014-15 Chicago Bears, 2015 Carolina Panthers
Ronde Barber, Cornerback/Safety – 1997-2012 Tampa Bay Buccaneers
Tony Boselli, Tackle – 1995-2001 Jacksonville Jaguars, 2002 Houston Texans (injured reserve)
LeRoy Butler, Safety – 1990-2001 Green Bay Packers
Alan Faneca, Guard – 1998-2007 Pittsburgh Steelers, 2008-09 New York Jets, 2010 Arizona Cardinals
Torry Holt, Wide Receiver – 1999-2008 St. Louis Rams, 2009 Jacksonville Jaguars
Calvin Johnson, Wide Receiver – 2007-2015 Detroit Lions
John Lynch, Safety – 1993-2003 Tampa Bay Buccaneers, 2004-07 Denver Broncos
Peyton Manning, Quarterback – 1998-2011 Indianapolis Colts (injured reserve 2011), 2012-15 Denver Broncos
Clay Matthews Jr., Linebacker – 1978-1993 Cleveland Browns, 1994-96 Atlanta Falcons
Sam Mills, Linebacker – 1986-1994 New Orleans Saints, 1995-97 Carolina Panthers
Richard Seymour, Defensive End/Defensive Tackle – 2001-08 New England Patriots, 2009-2012 Oakland Raiders
Zach Thomas, Linebacker – 1996-2007 Miami Dolphins, 2008 Dallas Cowboys
Reggie Wayne, Wide Receiver – 2001-2014 Indianapolis Colts
Charles Woodson, Cornerback/Safety – 1998-2005, 2013-15 Oakland Raiders, 2006-2012 Green Bay Packers