JACKSONVILLE, Fla. -- The Suns have been owned by the Bragan family since 1984, but their 31-year run came to an end on Monday afternoon.
Back in March, Peter Bragan Jr. announced that he sold the team to 35-year-old business man Ken Babby who will take control of the team next week.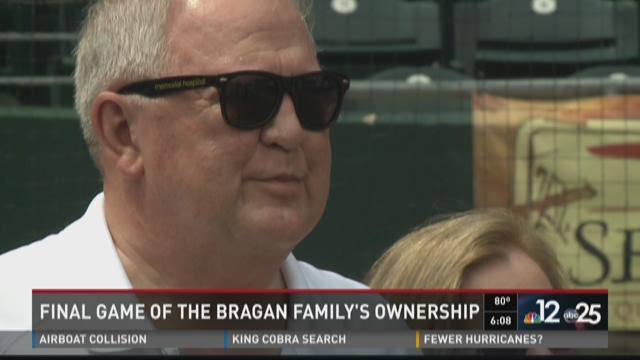 Monday's season finale was the culmination of 6-month celebration known as Pedro's Last Dance. Peter Bragan Jr. (A.K.A. Pedro) was honored before the game, and then during the game, he was greeted by a few hundred Suns fans who thanked him for his contributions to the city of Jacksonville.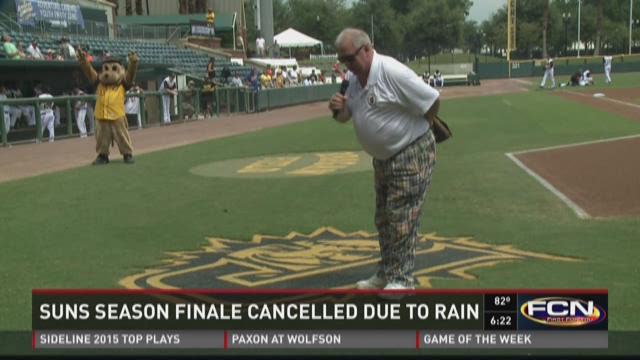 Although Mother Nature did not rain on Pedro's parade, the game was delayed during the 2nd inning due to heavy rain. With both teams out of the playoff picture, the umpires and managers agreed to cancel the game after there was no end in sight for the rain.