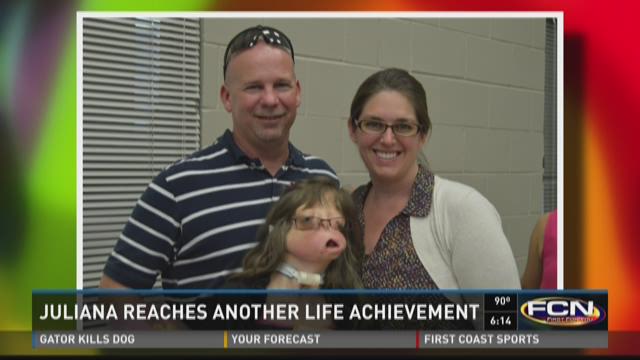 You know her as 'the girl born without a face.' Juliana Wetmore was born in 2003 with a rare genetic disorder, missing almost half the bones in her face.
Jeannie Blaylock spoke with Juliana's parents Thom and Tami over the phone. They now live in East Texas.
Over forty-five surgeries later, Juliana is excelling-- a 5th grade graduate, she plays the violin and plans to join the student orchestra next year in middle school.
In the words of her proud father, "..I think she's God's gift to the world."