The Gilchrist County Sheriff's Office identified the two deputies who were shot and killed inside a restaurant in Trenton, Florida as Sgt. Noel Ramirez, 29, and deputy Taylor Lindsey, 25.
The Sheriff's, Bobby Schultz, said Ramirez and Lindsey were inside the Ace China Restaurant in downtown Trenton around 3 p.m. when the shooting suspect, identified as 59-year-old John Hubert Highnote, shot the two through the window.
When deputies arrived, they found Ramirez and Lindsey dead from gunshot wounds. Highnote was also found, by responders, dead from a gunshot wound outside a nearby business.
Trenton is about 30 miles west of Gainesville, Florida.
The Sheriff said Ramirez was a 7-year veteran of the force who leaves behind a wife and two young children. Lindsey has served for over 3 years.
"They gave their lives for everyone to be safe," Schultz said. "...The world is full of cowards and the world is full of heroes. Tonight, we need to highlight the heroes."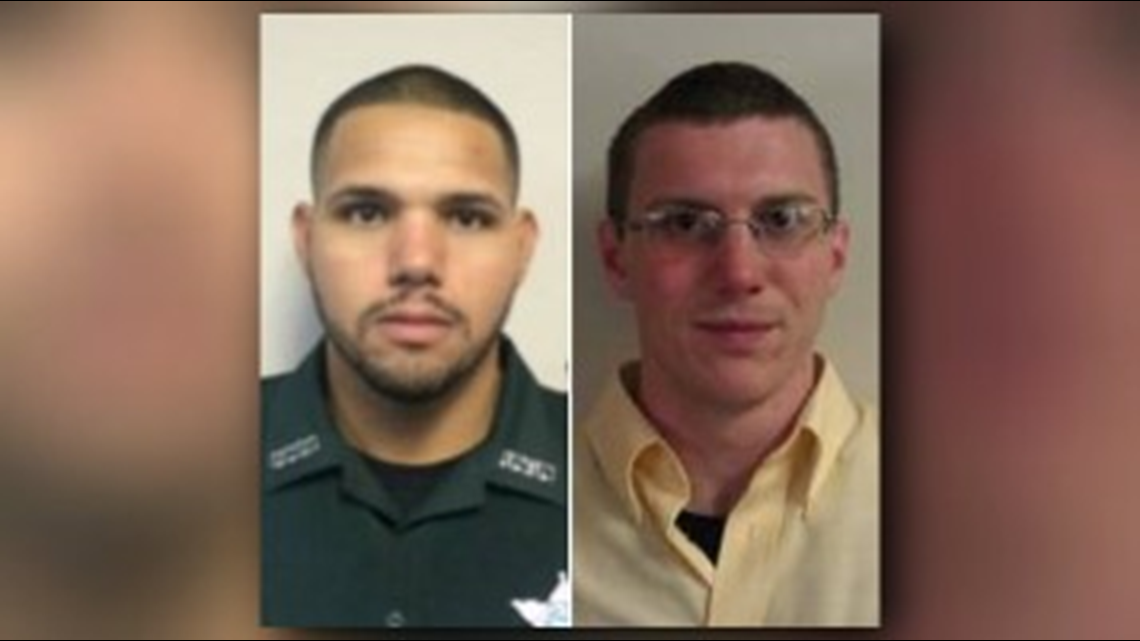 The Florida Department of Law Enforcement, Alachua County Sheriff's Office and the Levy County Sheriff's Office are on their way to the area to assist with the investigation.
The Gilchrist County Sheriff's Office tweeted out for people to avoid the area of SR-26.
President Trump, Gov. Rick Scott and the Jacksonville Sheriff's Office released statements on Twitter, expressing their condolences.