Despite being downgraded again late Thursday night, this time to a Category 1 storm, Hurricane Florence has brought hurricane-force winds and life-threatening storm surge. It made landfall along the coast of North Carolina near Wrightsville Beach at 7:15 a.m. Friday.
PHOTOS: Florence unleashes havoc on Carolinas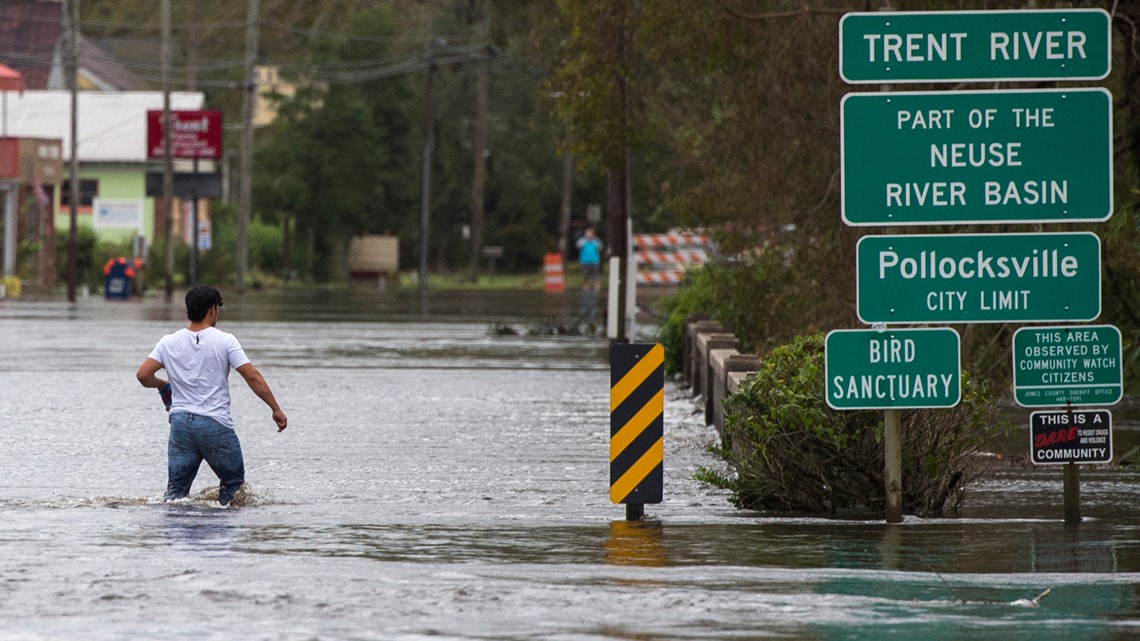 Here's a roundup of videos taken from people in the storm.
The first video above, taken by Mark Cogdell, shows a gas station on Market St. in Wilmington, North Carolina collapsing in Hurricane Florence's winds.
This next video shows huge waves and storm surge crashing into a structure in North Topsail Beach.
More storm surge can be seen outside a home in Belhaven, North Carolina in this video from Amy Johnson.
Here's video of New Bern, North Carolina where hundreds of people were trapped in flood waters.
"We're estimating we've rescued 150-200," New Bern Police Lt. David Daniels said early Friday morning, who estimates an additional 150-200 are waiting to be rescued.
This next video shows destruction to parts of the dock and various boats in New Bern. Courtesy LSM Brandon Clement.
The video below, taken in Wilmington, North Carolina, shows a large tree being split in half in Florence's winds.