JACKSONVILLE, Fla. - Mayor Lenny Curry insists he holds no specific position regarding President Trump's decision to withdraw the U.S. from the Paris Agreement that nearly 200 nations have ratified.
"This President ran on jobs, specifically making sure American workers have jobs," the Jacksonville mayor said at a press conference Friday morning. "And when the President and the Administration acts in a way that they believe in the best interest of American workers, I'm supportive of that."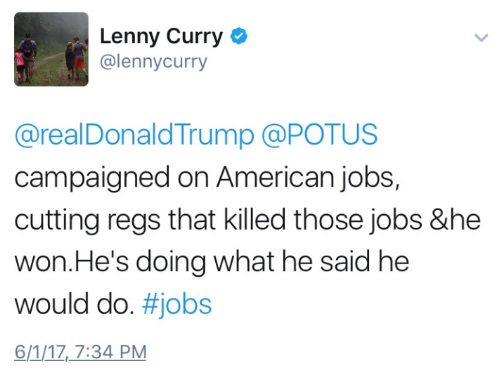 Curry was clarifying a Twitter post he'd made Thursday, approximately half an hour after the president's Rose Garden announcement. In it, he'd said, "[Donald Trump] campaigned on American jobs, cutting regs that killed those jobs &he [sic] won. He's doing what he said he would do. #jobs"
Despite asserting that he's not specifically endorsing the decision in Washington, the mayor made no apology for his implied defense of it either.
"That being said, if we want to talk about the way this is being covered, as some panacea that's going to solve emissions and climate problems," the mayor said. "Take China, for example. China, under this voluntary agreement, by the way, has no obligation until 2030. So, thirteen years on the backs of American workers."
Former U.S. Ambassador Nancy Soderberg, a foreign policy strategist and professor at the University of North Florida in Jacksonville, spoke with First Coast News on Friday, offering a very different viewpoint of the China example.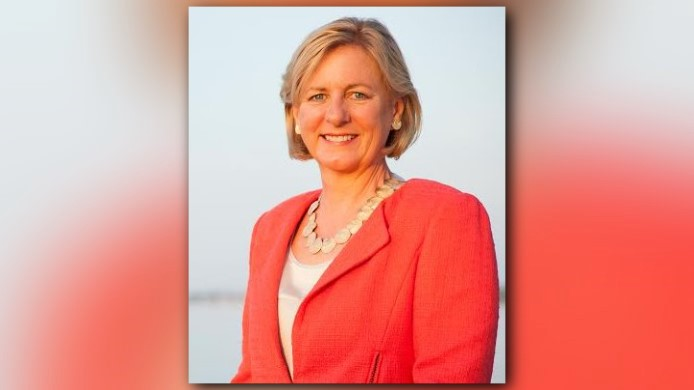 "The U.S. leadership in getting the agreement in Paris forced other governments like China and India to step up and begin to rein in their concerns," Soderberg said. "So, by pulling out, we're losing a seat at the table."
The former ambassador continued by implying that pulling out of the Paris Agreement undermines the very jobs that the president and Curry say they want to protect.
"I want the next best thing in clean energy to be invented in the United States, not Germany or Japan or China," she said.
She believes the First Coast region wouldn't be in the crosshairs to lose jobs, but the pullout is bad for all of America.
"Locally, it's not going to have a huge impact one way or the other because we're not really, you know, building coal plants, in northeastern Florida, but nationally it's going to hurt jobs," she said.
Even so, Soderberg speculates that if the environment and climate were to suffer the Paris Agreement withdrawal as some have claimed, the local economy could take a major hit.
"That's going to directly affect Florida, both in more violent storms, rising sea levels," Soderberg posited. "And that is going to have a serious impact on the economy and the health of Florida citizens."
Soderberg isn't the only one taking issue with the withdrawal. Many of Curry's counterparts - mayors of Florida cities including Tampa, St. Petersburg, Orlando, and Tallahassee - have given the Paris Agreement backout a negative review. Asked about this apparent difference, Curry didn't seem fazed about going against the grain.
"Other mayors having a different position?" he began. "Thank God we live in the United States of America, where we can have different opinions on policy."