JACKSONVILLE, Fla. -- She's the first lady of the state's capital. Tallahassee, home to the Rattlers and Seminoles, is where R. Jai Howard met Andrew Gillum. Both of them were members of the student government association at Florida A & M. She would go on to earn a biology degree and master of public health there and Andrew's political career would go far beyond FAMU, with sights now set on becoming Florida's first black Governor.
"It might be overwhelming. I think he feels like there's a lot on his shoulders," R. Jai said. "There's a lot at stake."
For R. Jai Gillum, the roles she and her husband aim to fill as leaders of the state go far beyond the realms of politics.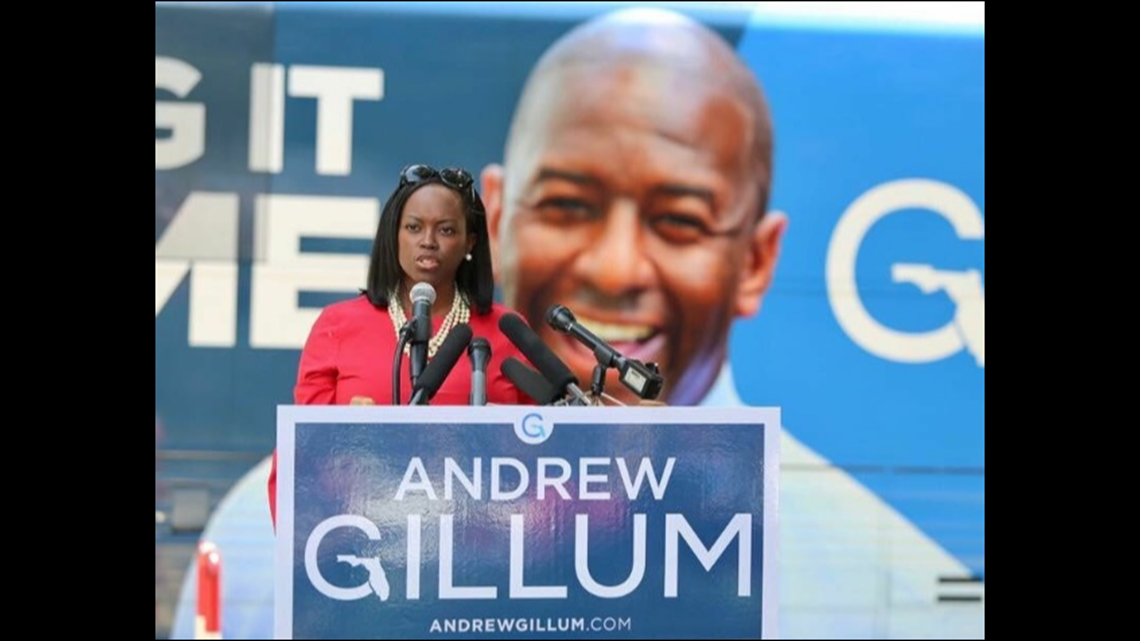 "On November 6 we don't want tears and people feeling like we didn't do all that we could do but also knowing that we're carrying a lot of hopes and dreams for a lot of other folks and we just want to do right by them as much as we can," she said.
She's a working mother of three who has learned to juggle life on the campaign trail stumping for her husband of nine years. Overwhelmed herself at times realizing the impact of his aim to make history.
"I look out into the audience and it's so diverse and there are multiple people in tears as he's speaking, and that was a sobering moment for me," R. Jai said. "I teased him. I said it was like being at a Michael Jackson concert and then I laughed."
Remaining jovial through adversity she says has pulled them through painful times.
"After going through years of tests no one could tell us why we weren't able to have children, which is very unsettling," R. Jai said as the huge smile she often wears dimmed.
It's an issue not often spoken about publicly but she wants to change that. R. Jai and her husband struggled with fertility for four years before they were finally able to have their twins, Caroline and Jackson through In vitro Fertilization.
"Something like this really tests your faith," R. Jai said. "We were able to get pregnant and experienced four miscarriages. Three in one year so that was a really tough experience."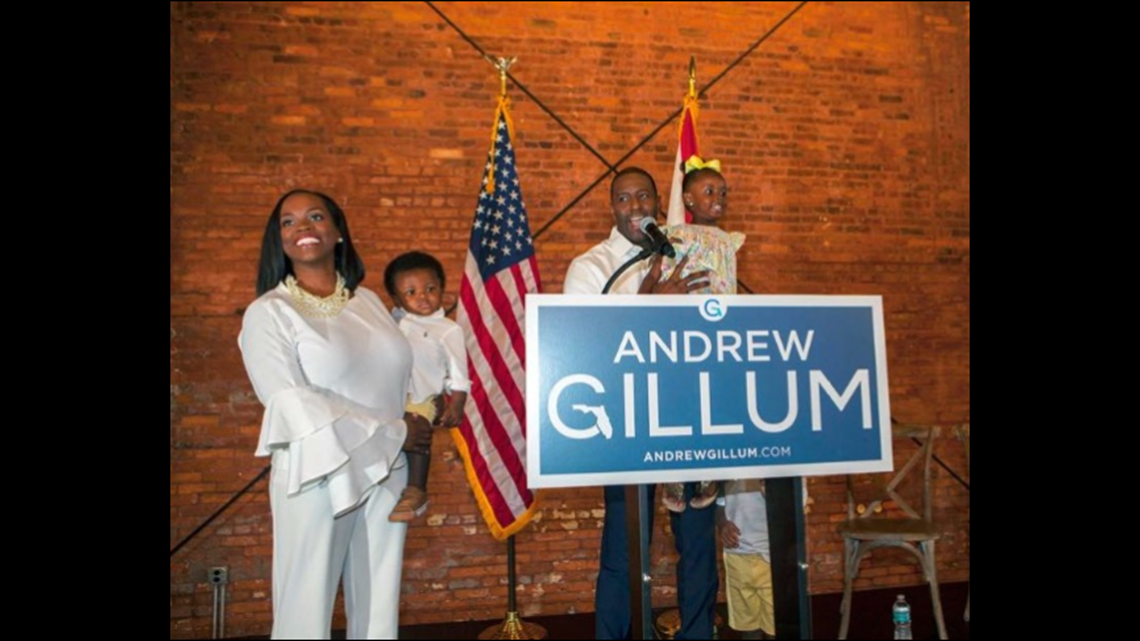 Her youngest, Davis, seemingly came along years later with ease. She keeps them in mind when making all decisions including one that has already changed their lives.
"We did have some conversations about, 'well what do you think about governor?' And I was pregnant at the time so it was a fun conversation," R. Jai said. "I appreciated that he asked me but I also knew it wasn't a question for me to say no to. I think that Andrew is destined to do what he's doing. I would have never forgiven myself if I stood in the way of that."
Being raised in Montgomery, Alabama with her mom was a union organizer, R. Jai learned early on the value of perseverance.
"The interesting thing about going through the primary was that no one else besides our supporters thought it was going to be what it was. But we always did."
It was a win that lead to life in the fast lane.
"When you get a phone call from President Bill Clinton and Secretary Hillary Clinton to your cell phone saying we've been watching the race we just want to congratulate you, he gets off the phone and we both go 'oh my God,'" R. Jai said waving her hands in excitement.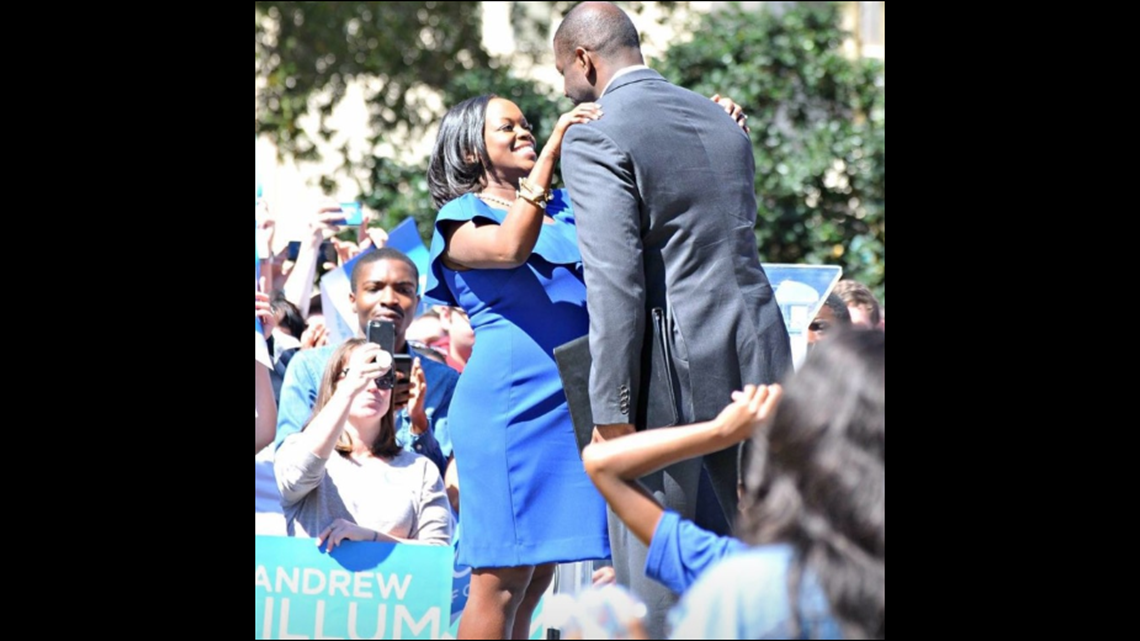 Former President Obama would later make a similar call to Gillum pledging his support.
"I know he values a call from President Obama the same as this little boy that has walked up to him wearing an Andrew Gillum t-shirt and being so excited," R. Jai said. "It's the same level of not wanting to let either of these people down. Maybe even more so the little boy."
R. Jai runs the Foundation for Florida Dental Association. She says two of her biggest passions are what she considers unmet health needs - dental and mental. That would be her platform as first lady of the state.