JACKSONVILLE, Fla. — "You can't breath because your chest is compressed during the process," Captain Peter Schoeffel explains. He's talking about being tortured by the communist North Vietnamese, who were trying to force captured American military personnel to talk. Schoeffel, a retired navy pilot living in Jacksonville, tells about his experience as a POW in Vietnam.
He described how he would be handcuffed and shackled. He says he couldn't support his body after a time and wound up lying on the ground. "I'd be on my side sweating so hard I'd have a pool of sweat under my head and so I'd lean over and suck it up," he says.
Suck it up to get some moisture in his mouth...
Schoeffel was a POW in the infamous "Hanoi Hilton" for 5 1/2 years. During his captivity he would see another POW, John McCain, the U.S. Senator who ran for president.
Schoeffel would write poems with ink, made from "brown bombers," the name prisoners would sometimes give diarrhea medicine.
He used part of a cigarette package as paper. His words, written in tiny script, described his emotions in prison,
"Here, twisted in a choking knotted hell, You strove to save your broken pride, And failing, heard its never-ending knell, And mourned you had not died."
First Coast News shared Schoeffel's story 30 years ago in a documentary on Vietnam.
Now three decades later, we get an update on Schoeffel, who's now 91 and getting around quite well. He's still sharp and still proud he flew for the U.S. Navy.
He says, over the years, a bright spot was having Senator McCain as the best man in his wedding. Another bright spot, his wife, Jane, and his dog, Bonnie.
And now that he's had years to ponder his experience, some dignified tears well up in his eyes, when he talks about his release from the prison in Hanoi.
He says, "None of us was sure it was really going to happen." They had no trust of the North Vietnamese, of course.
But they were loaded onto an airplane.
Still...with worry and doubts.
Then, he says, "The airplane did roll out to the end of the runway and did take off. And still we weren't so sure. Who knows the naughty things the Vietnamese were going to do. But then the pilot said, 'Wet feet.'"
That's the term meaning from land to sea, he says.
"Everyone broke out and screamed and yelled. And it was a wonderful feeling," he says.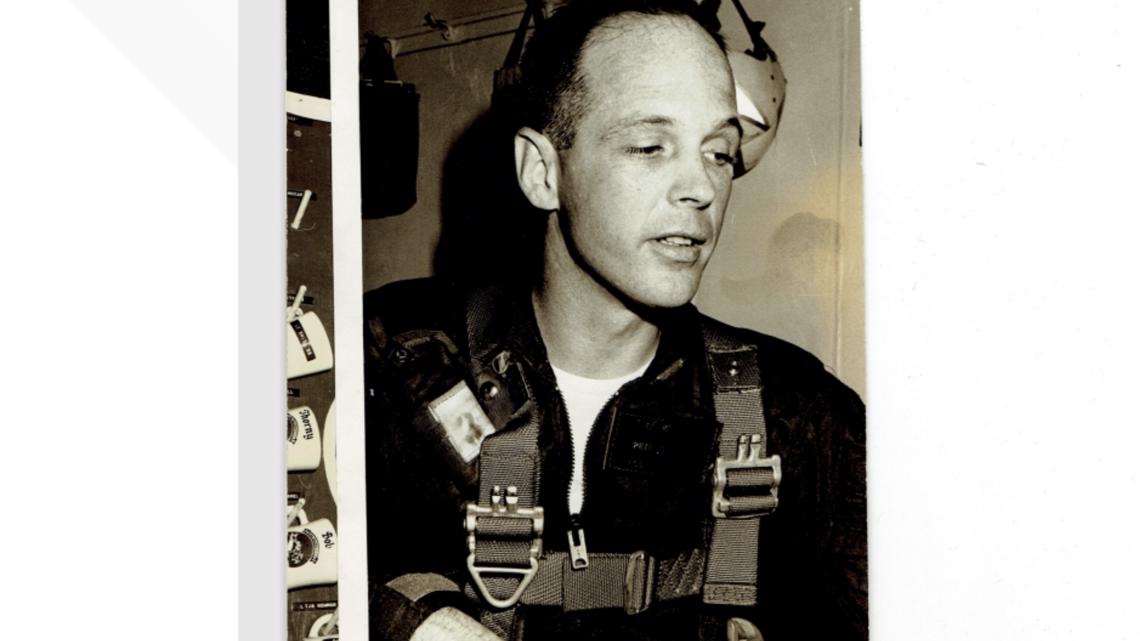 And here's where he gets choked up. "It was late, 12:30 or so, and we landed in Hawaii. We were met by a great group of people, who just wanted to say, "Welcome home.'"
"It was one of the greatest feelings in the world," he says.
Certainly a welcome home celebration is not what every veteran received. Too many were treated like dirt. But for Schoeffel and other POW's, there was an organized effort to show respect.
Schoeffel says he doesn't want to spotlight on him. He wants our country to show respect to all the Vietnam veterans.