BEND, Ore — In May, a 1-year-old boy was allegedly abandoned in the woods overnight by his father in Bend, Ore.
Now, prosecutors say the boy had a broken leg, a skull fracture and methamphetamine in his system. The Bulletin reported that the baby's condition when he was found hadn't been made public until this week. A hearing was held Wednesday to determine whether his father, 26-year-old Brandon Blouin, should be released from jail while awaiting trial.
Deschutes County Sheriff's Office officials said 1-year-old Bradley was found naked and lying in the dirt in a wooded area about a mile from his family's vehicle. Deputies said Blouin contacted the sheriff's office on May 10 asking for help in finding his son. Blouin and his 19-year-old girlfriend had been staying in a vehicle on the land.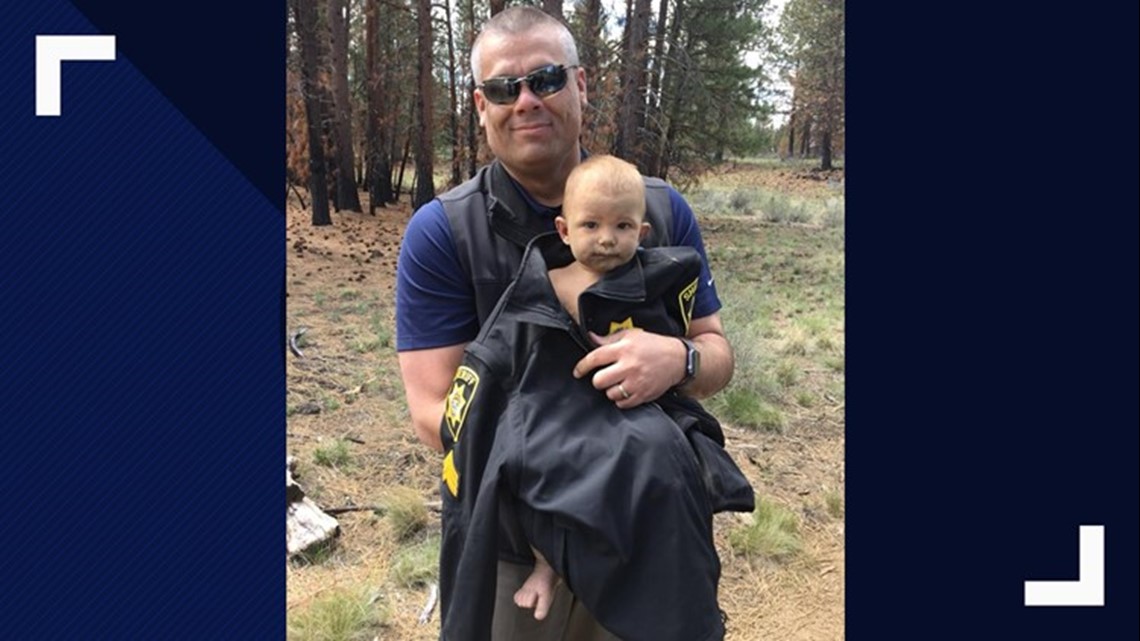 Deputies said the girlfriend had walked away from the vehicle at some point and left Blouin alone with Bradley. Blouin waited for the woman to return but then took Bradley to look for her.
Officials said during the search for the woman, Blouin set Bradley down in the forest and left him. Deputies believe Blouin was under the influence of a controlled substance when he left Bradley.
Deputies aren't sure how long Bradley was left in the woods, but The Bulletin reported it was at least six hours and overnight temperatures dropped to 43 degrees.
The Bulletin said a charge of custodial interference with a child was added when investigators learned Blouin had allegedly stolen Bradley from his legal guardian -- his grandmother.