WASHINGTON — In a nod to '90s nostalgia, American Girl has unveiled two new characters inspired by the decade.
Set in Seattle in 1999, the pair of fraternal twins are the latest addition to the brand's historical collection. Yes, millennials who grew up with their own American Girl dolls are now old enough to be part of history.
The dolls, Nicki and Isabel Hoffman, are also American Girl's first-ever twin characters and were unveiled Wednesday on "Good Morning America."
"Given the prevalent wave of '90s trends and pop culture nostalgia, we're excited to celebrate like it's 1999 with our newest historical duo Isabel and Nicki," General Manager of American Girl Jamie Cygielman said in a statement. "We know our fans will love getting to know more about the '90s with Isabel and Nicki and discovering the girl power in all of our beloved heroines."
Both dolls are an homage to the dial-up decade and highlight the tech boom, '90s pop culture and fashion. The new duo are as "different as glitter and grunge," the company described.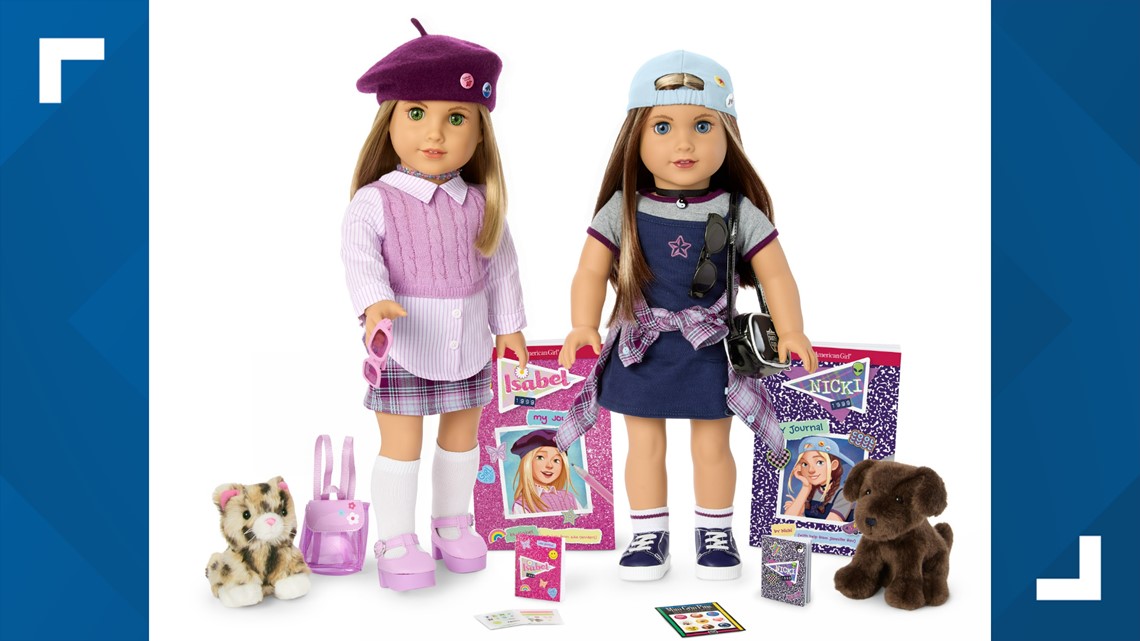 Along with the dolls' release, American Girl sought the help of real-life twins Julia DeVillers and Jennifer Roy to co-author a full-length novel called "Meet Isabel and Nicki." The twin sisters also are the minds behind the dolls' illustrated journals.
"One of our favorite parts was having access to American Girl's archives, where we reviewed the brand's '90s-era materials—from the catalogues and books to past issues of American Girl magazine and all the fan mail that came with it," DeVillers said in a statement. "We love thinking about how those readers are grown up now yet helped to inspire Nicki and Isabel."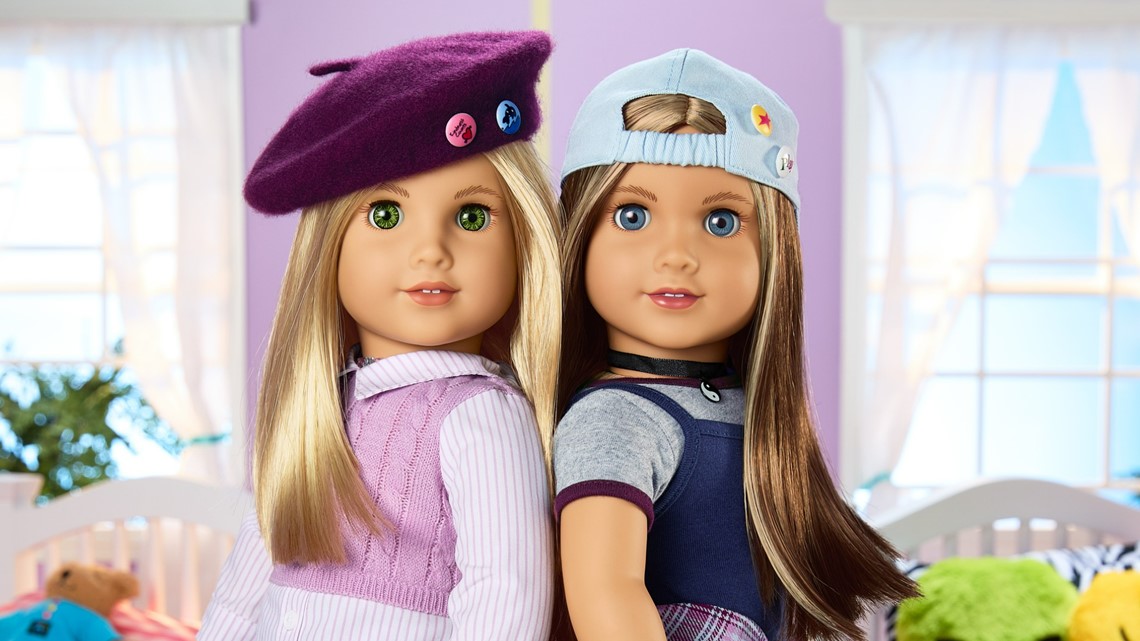 The 18-inch doll Isabel is dressed in a purple sweater, plaid skirt and reflects the preppy fashion of the '90s. Isabel also has a purple beret, pink sunglasses and a transparent mini backpack, according to the brand.
Conversely, the 18-inch Nicki highlights skater-inspired fashion with a gray T-shirt, navy dress and purple plaid flannel around her waist. Nicki's accessories include a baseball cap, black sunglasses and a messenger bag.
The twin duo will be available starting Wednesday at all American Girl locations nationwide as well as online stores.