Business travelers now have more options for co-working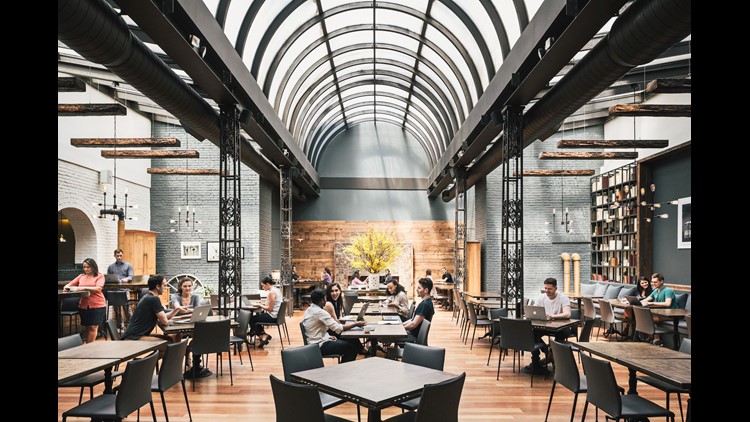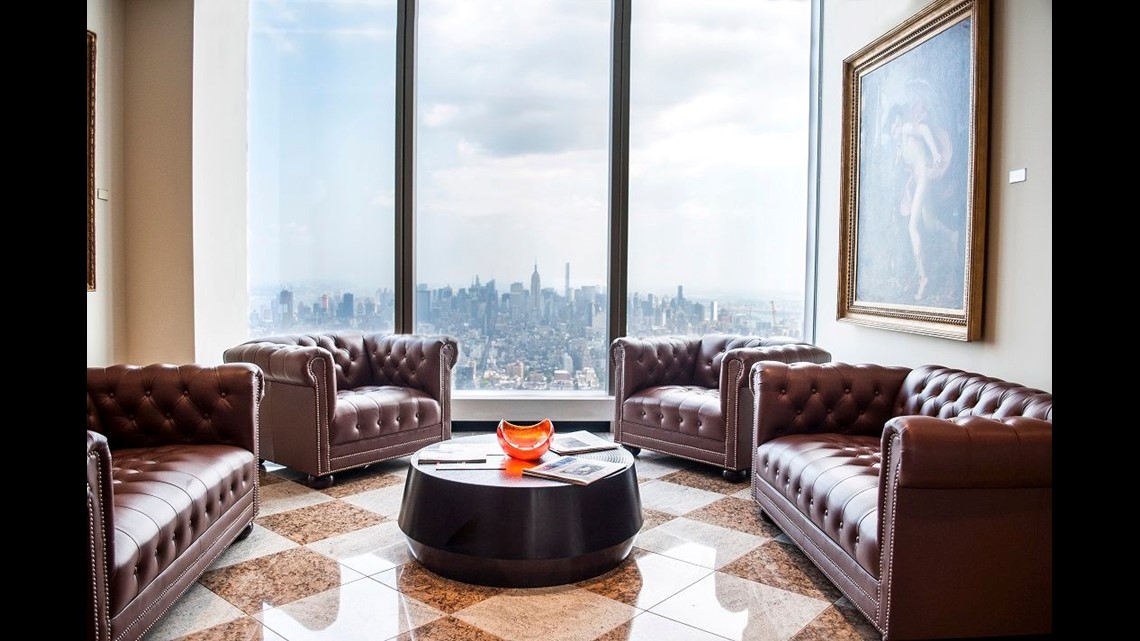 Emily Merrell used to flutter around New York City looking for a place to park herself, her laptop and her smartphone to do her work.
Then she heard about Spacious, a startup that partners with restaurants to turn their dining rooms into workspaces before they open for dinner service around 5 p.m. Since debuting in 2016, Spacious has grown to 18 locations in New York City and San Francisco and hopes to expand across the USA.
Merrell, founder of Six Degrees Society, which organizes networking events for women, signed up for a Spacious membership last September. Since then, Spacious' spaces have become her office. She recently moved to San Francisco, but she still travels between the two cities and uses Spacious' locations in both.
"I like the flexibility and that I can go to many locations," she says. "In New York, I literally will go to the Upper West Side, the Upper East Side and Brooklyn, to three or four spaces in a day."
Merrell is a digital nomad. Companies are going after such professionals by finding new ways to come up with "co-working" spaces that take the place of traditional offices. These spaces are open to individuals working for themselves, those working for companies that allow them to be flexible with their schedules or startups that don't yet have the capital to build offices for their employees.
But who needs to go to the same office every day these days? The co-working trend has been around for years, but the spaces are becoming more sophisticated and tech-forward. And they are targeting a growing subset of the digital nomad: the one that goes not just around one city but around the USA – or even around the world.
"People are increasingly wanting to work outside of a traditional office environment," says Preston Pesek, co-founder and CEO of Spacious. "If you think about the way the job market has evolved for the last two decades, no one has a job with the same company for 30 years anymore. The career people are constantly retooling their skills and transitioning."
It used to be that people who did not have an office but still had work to do – be it freelancers or consultants or artists – would have to fight for a spot at Starbucks close to an electrical outlet, while crowding the Wi-Fi, unintentionally making the signal weak.
Companies such as WeWork stepped in, acquiring spaces that they carved out into tiny offices for independent workers to rent.
Now many other companies and even hotels are flooding the market with new ideas for the professional who does not want to be tied down to one place.
Companies such as Spacious and KettleSpace have reached out to restaurants that have unused and design-driven spaces during the day to turn them into workspaces.
The companies bring in their own staff to take over the space before dinner service. The infrastructure is already there – the tables and chairs. The companies provide hosts who make sure their clients are settled in and have all they need. They offer coffee and water. They allow their clients to bring in guests for work meetings as part of their package or for an extra fee. Some of the restaurants will even curate lunch menus for the co-working crowd for an extra charge.
"People are more mobile than ever before, and traditional co-working like WeWork are really expensive," says Andrew Levy, co-founder of KettleSpace. "At the same time coffee shops are crowded, and there are beautiful restaurants all over that are sitting underutilized."
WeWork declined to comment on their competition. Their corporate communications lead Adrian Zamora pointed to their website, which details their varied pricing, which starts at $220 a month for a "hot desk."
For KettleSpace, the "Lite" package grants members 10 hours of unlimited all-network access for $25 a month, plus $5 an hour for guests. The "Pro" package gives members 40 hours of access for $49 a month, including five free guest hours and $3 an hour afterward. Those on the "Unlimited" package get unlimited access throughout the month with unlimited hourly guest visits, for $99 a month. Day passes are available. They are free for seven days if you're a first-timer.
A Spacious membership is $129 a month. Day passes are available for $29. Spacious members can bounce around any location. Spacious is also experimenting with providing spaces past 5 p.m. in other venues beyond restaurants. At the moment, it is piloting an after-hours location at an unused retail storefront in Manhattan.
Andrew Levy, co-founder of KettleSpace, says his company's spaces are particularly useful for those who have to run around a city with downtime between meetings. For now, they have nine locations, all in New York, but plan to expand.
"For years, people have had to use coffee shops to fill that period of time in between meetings," he says.
Some companies are moving beyond hotels to provide workspaces.
Servcorp leases space in some of the most luxurious properties in the world, such as the Louis Vuitton building in Paris and 1 World Trade Center in New York City.
Members can travel to any location and get access to their own Wi-Fi network and support from Servcorp's staff of receptionists and planners. They get access to boardrooms, meeting rooms and private offices. In other words, they can take their office with them to any of Servcorp's more than 150 locations around the world.
Servcorp is particularly popular with companies that have headquarters but have clients in other parts of the world that they send their employees to.
"You can work in that location. It will know who you are, where you're from. It will immediately set up your Wi-FI. It will turn the phone desk into your New York number," says Marcus Moufarrige, chief operating officer of Servcorp.
The companies have convinced restaurants to cooperate because the space would otherwise be empty and not produce any revenue. At the same time, the companies say they are promoting the venues and the destinations.
"What Spacious has done is curated a list of most-interesting and most-beautiful spaces," Pesek says. "We have a few Michelin-starred restaurants. It's going to be a beautiful high-quality space. We're avoiding this idea of the cookie-cutter franchise."
Some of the restaurants offer prix-fixe lunches. Most others just invite some of the day workers to stick around for happy hour. KettleSpace has arranged for discounts for their clients at select venues.
Brian Owens, owner of two Crave Fishbar restaurants in Manhattan, has been using Spacious at his Upper West Side location, which is not open for lunch. He was skeptical at first because he was worried about lending his space out to another company, even for a fee. But he went to other Spacious venues to see how they operate and was intrigued.
Spacious venues have hosts to greet their clients just as a restaurant would.
"That's important to me because at the end of the day, they're representing my restaurant," he says.
The Spacious staff has done a good job of turning over the restaurant to make sure it is ready for his dinner crowd, he says. And sometimes, the Spacious clients stay for happy hour or dinner.
"Any money I make off this is found money," he says.
Hotels are getting into the space as well. Selina, a boutique hotel chain that targets the digital nomad primarily in Latin America, is opening a location in South Beach, Miami.
The hotels try to be a one-stop shop. They offer lodging, food and beverage and dedicated workspaces. Guests can get Wi-Fi at the lobby, but for an extra fee of about $10 a day or $200 to $250 a month, they can use the dedicated co-working space. They are targeting locals as well as guests.
The co-working space has higher-speed Wi-Fi, desks, meeting spaces, a printer, a kitchen and other amenities.
"It's not a business center," says Yoav Gery, president of Selina. "It's a salon working place. You can take your office, your community, your laptop, your phones and partners and travel the world and have that remote experience from a beach location to the jungle. "
That works just fine for business travelers such as Shelby Albo, a travel and fitness expert who lives in New Jersey and uses KettleSpace in between meetings and workouts.
"It is just a new way of working," she says. "So many companies are allowing employees to work from home now. KettleSpace gives us the environment where we can work but also have social moments and a community aspect."
J.D. Power: These hotel brands earned the highest marks among guests