JACKSONVILLE, Fla.—Tears and prayers mixed with political passions at the Memorial Park vigil for victims of the Orlando mass shooting Sunday. The focus was on remembering the 50 victims, and their families, but the city's recent failed attempt to pass an inclusive anti-discrimination ordinance was a constant theme.
Cindy Watson, Executive Director of Jacksonville LGBT advocacy group JASMYN, called on city leaders to pass an inclusive Human Rights Ordinance to demonstrate that the city will not tolerate the targeting of gays and lesbians by extremists. "We need legislation to make our city a place ... for all of us to be safe and strong" she told the crowd to loud applause.
City Director of Community Affairs Charles Moreland, the designated representative of the Mayor's Office at the event, got a cool reception from the crowd, and prompted shouts about the need for a Human Rights Ordinance. Mayor Lenny Curry held a series of public forums on the HRO last year, but in January announced he would not support legislation to ban discrimination based on sexual orientation or gender identity.
Photos: Jax vigil for Orlando shooting victims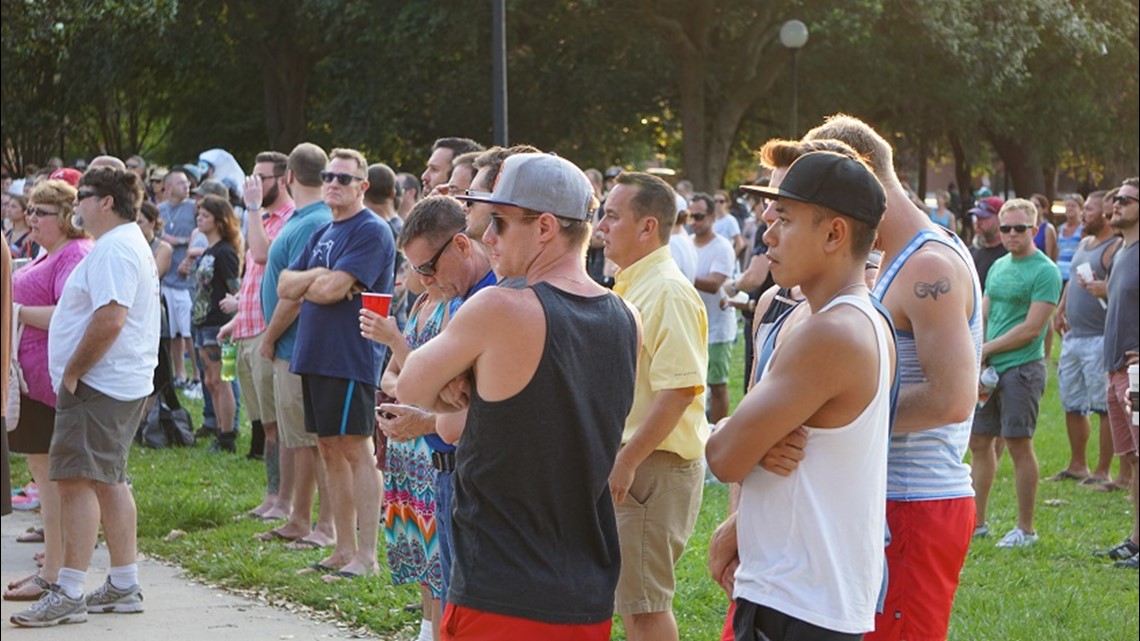 Following the outburst during Moreland's speech, organizers took a moment to remind the crowd that the event was a memorial event, not a political one, but the HRO issue resurfaced several more times.
Speakers included leaders of Jacksonville's LGBT community and elected officials, along with several members of the faith community. The Rev. RL Gundy conceded that finding forgiveness in the face of such hatred was challenging. "How do I look you in the face and say, 'Love your enemy?'" he wondered.
The event also offered reassurance, of a kind. A sheriff's office spokesperson told the crowd, "there are no additional threats" that they know of at this time. But he added that any concerns could be reported to http://www.iwatchnefla.com.
Watch First Coast News at 11 for footage from the vigil.