Melissa Dzion says she never takes it off. She wears a silver necklace unlike any you see in stores. It's her son's thumbprint, taken from his body at the funeral home.
Her son, Connor Dzion, was killed in a 20 plus car pile-up on Labor Day 2017. He played golf for Creekside High and was two weeks into his freshman year at UNF.
She tries to fight off tears when she talks about that night.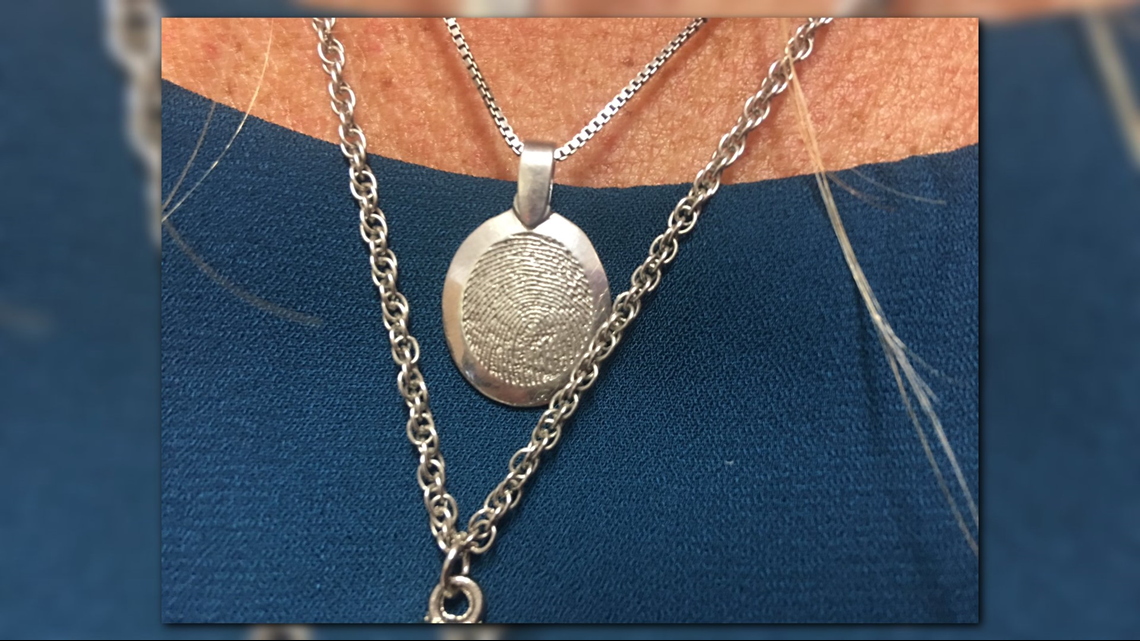 "No mother should ever be forced to lose their babies," Dzion said. "It was the hardest night of my life."
Connor was heading back to Jacksonville on Interstate 95 near Yulee in the pitch dark. He came up on the massive pile-up and had to stop on the highway. A truck driver had crashed into an RV hauling a car. Then, as Connor was stuck in the back of the pack, another truck smashed into his car.
The first truck driver, according to the police report, told officers he "reached down to pick up his cell phone..."
According to DMV.org, at least nine people are killed every day because of a distracted driver.
"We've all done it. But it's just not worth it. It's not worth the risk," Dzion says. "Stop. Just don't do it. ... No one else should have to feel this pain."
Dzion drinks Connor's favorite Dr. Pepper now. "I was soda-free until he passed," she said. "Anything I can do to keep his memory with me."
She wears an item of his clothing every so often. She had his T-shirts made into a quilt for her home in Arlington. She holds a soft pillow - still on his bed - because "it smells like him."
And she never takes off the thumbprint necklace.
Dzion says the night of the accident started with a bad feeling as a mother. "I knew something was wrong," she says. Connor wasn't responding to calls.
Her family located his phone up on I-95 and she drove straight to the area.
Melissa was "hoping he'd pulled over for gas or had a flat tire or whatever - something simple." But then she saw the police lights.
A deputy asked her to get into her car. "All she would say is 'he was gone.' I was assuming he was gone to the hospital. But she wouldn't tell me where to go find him."
The deputy took her hand and explained he's gone. Never coming back.
Dzion says her faith is helping her. "I do know where he's at and he's not in pain."
The pain she and her family still feels is excruciating.
Dzion is having a scholarship golf tournament November 24 at the World Golf Village in memory of Connor. She's having trouble getting items to auction at the event. And she desperately needs sponsors and players to sign up now.
Any interested in helping can call Dzion at 904-742-3988.